Very Important:

Rains and Flooding Across Peru

The Government of Peru continues to assess the effects from unseasonably heavy inland rains and associated flooding along the coastal areas of Peru. Rains are expected to continue for few more weeks. The most widespread, severe effects are in the northwest of the country, in the regions of Tumbes, Piura, Lambayeque, and La Libertad.

More concentrated incidents of flooding, mudslides, and inundated roads and bridges have occurred around Lima and the Ica Region. Some roads in the central highlands, especially in the regions of Ancash and Junin, have experienced travel delays and disruptions. Areas in the south of the country around Cusco and Arequipa have been affected less severely by the rains than areas farther north. Our Tours and treks in Cusco, Arequipa, Puno, Nazca, Puerto Maldonado and Manu have not been affected at all, the trains to Machu Picchu are running as normal, tours visiting sites and we don´t have delays neither cancelations of our trips.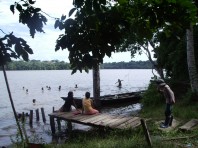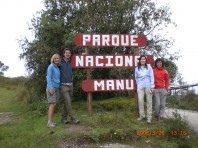 Price Information
US$ 720.00 p/person
(Based on Double / Triple accommodation)
Please Note
The group price of this tour is US$ 720.00 per person, it is with a minimum of 4 people. 3 person group USD$ 820.00 per person. If we end with only 2 people booked for this tour... we won´t cancel the tour, so an additional US$ 250.00 per person is required to allow us the operation of this tour with only 2 people as a private service.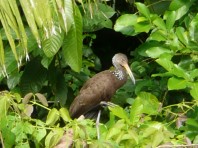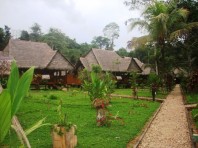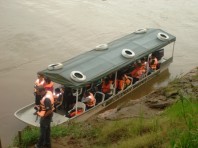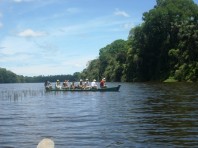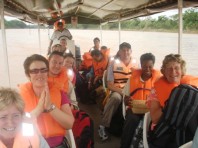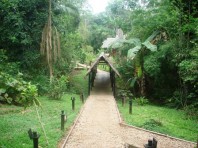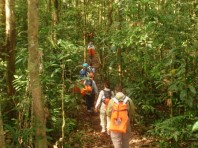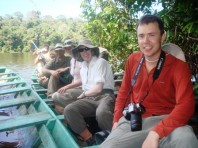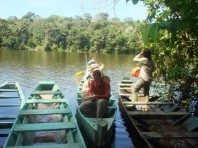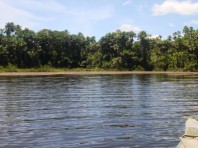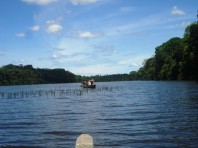 Manu Birdwatchers Tour 5Day/4Night. (Manu Cultural Zone) MANU NATIONAL PARK.
Last Minute Information
BIRDWATCHERS MANU TOUR 5 Day/ 4 Nights.

SPECIAL TOUR on: APRIL 14 th 2017

Free night at Hotel Garcilaso and Transfers. Cock of the rocks mirador, 5 species of monkeys, parrots and hundred of birds... Check on:

AVAILABLE TRIPS and OPEN DATES:

---

FIXED PROPOSED DEPARTURES DATES:

Monday, Wednesday, Friday and Sunday. Small Group Service. (Based in Double Accommodation). -Average 4-9 people group.

---

Price:US$ 720.00 per person -Group service (4 person minimum required).

Price:US$ 820.00 per person -Private service (3 person required).

Price:US$ 720.00 + $250 per person -Private service (2 person required).

---

PLEASE NOTE.-

Once we receive your reservation and trip deposit for this Manu trip our main concern is to find at least 2 more participants or more in this group date so your trip is confirmed in a group rate. In extreme case and when we end with only 2 people booked for this tour... we won´t cancel your tour, so an additional extra of US$ 250.00 per person is required to pay to allow us the operation of this tour with only 2 people in a private service. (Private land transport, private motor boat, expert naturalist Manu guide and experienced cook.)

--

If you have a group of 4 people and you would like

to leave in a different date not listed in our page we can open a new departure date on your interested date. Fixed programmed departures on: Monday,Wednesday, Friday and Sunday.

---

HOW TO BOOK.-

Select your preferred departure date at (Leaving Date) on the Calendar (at the left side) Fill in out with your details and group details as is requested, then you will receive a reservation code to pay a booking deposit on Step 3 US$ 315.00 per person is required with Visa or MC or pay thru Paypal US$ 318.00 per person. Or follow instructions below in

Booking Information.

---

BOOK this Manu Tour with SAS Travel and

GET a 15% OFF in our MARQUESES BOUTIQUE Hotel

in Cusco. Free pick up from the Airport at your arrive to Cusco. FREE 2 Hrs walking tour to Mercado Central.
Special Offer
BOOK a Tour with SAS Travel and GET a 15% DISCOUNT in our MARQUESES BOUTIQUE Hotel in Suite, Deluxe or Standard rooms plus a FREE pick up from airport at your arrival to Cusco. OR a FREE Sacred Valley tour to see Pisac, Yucay, Urubamba, Ollantatambo and Chincheros. (70 Soles Entrance fee to the ruins and lunch are not included.) Payment of accommodation is required in $ USD cash or Soles cash directly in Reception. To reserve please contact Miguel at: [email protected] but you must also indicate your tour reservation code with SAS Travel
---
Find more information here: www.hotelmarqueses.com "Charming and Amazing Hotel, Great Location one block near centre, Wonderful Staff and Excellent three star Hotel". © 2016 TripAdvisor LLC
Program Itinerary
What is Included:
Qualified naturalist guide speaking English with telescope binoculars and own equipment.

Private Transport van to Atalaya Port and Return Atalaya to Cusco.

Transportación by equiped private boat Atalaya.

Entrance fee to Cock of the rocks and parrots clay lick

Accommodations

Lodges, beds with mosquitoes nets.

Full Board Meals ( breakfast, lunch and dinner

vegetarian option by request )

Drinking water provided, Bottled water for cooking.

First Aid Kit, extractor for poison.

Manu birds and wildlife checking list

Radio communication.
What is not Included:
Binocular

Money for extra soft drinks and beers.

Personal items and medicines (gear, clothing, laundry, telephone calls, etc.)

Optional tips for the staff tour guide, cook, motorists

Accommodation in Cusco or Pisac not included.
Booking Information
HOW TO BOOK.-

Select the month and date and click on the

Calendar the Departure Date (Leaving Date)

of your preference. Then fill out with your personal details and details of your group. (If you are travelling as a couple, or with more people you must book and pay with one reservation Code.) But please complete details of your companion on lines below:

Travelling with:

(write Full names, Passport number, Age and Nationality). Once you finish sending us all your details you will receive a Reservation Code (eg: 240611001). Then you just need to pay your deposit online on Step 3 (pay for 2 or more person in your group with ONE reservation code,

BOOKING DEPOSIT REQUIRED.-

USD$ 300.00 per person. Pay with your reservation code online with Visa or MC.

1.- Pay on Step 3 a booking deposit ONLINE with VISA or Mastercard.- US$ 315.00 per person. (US$ 300+5% card fee). Payments by credit card will carry a surcharge of 5%.

2.- Pay on Step 3 a booking deposit with Paypal.- US$ 318.00 per person. (US$ 300+6% card fee. Payments by Paypal will carry a surcharge of 6%. Pay to SAS Travel Peru and write your reservation code in Items.

Group deposit contact: [email protected]
FINAL PAYMENT:

We require a full payment of your tour transferring 1 month before OR pay in our office in Cusco 5-3 days before of your departure date in USD$ cash.
Terms & Conditions
Please send your flight arrival details (TIME / AIRLINE / FLIGHT #:/ DATE) to us once you have confirmed your flight, for your free pick up from the airport.

We need this information at least 3 days in advance.

Remember there is a pre-departure briefing with the guide at 7.00 pm the night

before the tour in your Hotel or our main Office Calle Garcilaso 270 near Plaza San Francisco Cusco.

Please read through these Conditions as you must also sign them in the office on your arrival to Cusco.

SAS TRAVEL -CUSCO PERU

Manu National Park Official Operator

MANU TOURS TERMS & CONDITIONS AND RESPONSABILITY.

1.- YOU MUST ADVISE SAS TRAVEL OF ANY MEDICAL PROBLEMS OR ALLERGIES.

2.- WE REQUIRE A FULL PAYMENT OF YOUR TOUR 3 DAYS BEFORE OF YOUR DEPARTURE.

3- IF YOU BECOME ILL ON THE TOUR AND ARE UNABLE TO CONTINUE, ASSISTANCE WILL BE PROVIDED AS POSSIBLE TO ASSIST YOU BACK TO CUSCO. AIR LIFTS AND MEDICAL ASSISTANCE ARE AT THE EXPENSE OF THE PASSENGER. NO REFUND ON ORIGINAL PAYMENT.

4.- IF YOU CANCEL THE TOUR AFTER FULL PAYMENT HAS BEEN MADE DUE TO ILLNESS OR

CIRCUMSTANCES OUTSIDE THE RESPONSABILITY OF THE TOUR WE WILL ASSIST YOU WITH A DOCUMENT TO CERTIFY ILLNESS OR COMPLICATING CIRCUMSTANCES TO PRESENT FOR INSURANCE PURPOSES.

5. A CANCELATION OF TOUR ONCE WE HAVE RECEIVED YOUR CONFIRMATION AND BOOKING DEPOSIT UP TO 6 WEEKS IN ADVANCE INCURS A LOSS OF US$ 300. BOOKING DEPOSIT IS NON REFUNDABLE.

6.- IF CANCELLATION OCCURS WITHIN 6 WEEKS TO 2 WEEKS OF DEPARTURE INCURS A LOSS OF 60% OF TOTAL TOUR COST.

7.- IF CANCELLATION OF TOUR WITHIN 2 WEEKS TO 4 DAYS OF DEPARTURE DATE INCURS A LOSS OF 80% OF TOTAL TOUR COST.

8.- IF CANCELLATION OCCURS 1 WEEK BEFORE DEPARTURE 20% OF FULL PRICE CAN BE REFUNDED.

9.- YOU ARE TOTALLY RESPONSIBLE FOR YOUR PERSONAL PROPERTY AND HIRED EQUIPMENT.

FINAL REMAINING BALANCE NEED TO BE PAID IN US$ DOLLARS OR PERUVIAN SOLES ( 3.00 SOLES FOR 1 US$ DOLLAR) 3% COMISSION IF YOU PAY WITH TRAVELLERS CHEQUES 5% COMISSION VISA CARD.

RELEASE OF LIABILITY AND ASSUMPTION OF RISK:

9.- SAS TRAVEL cannot accept responsibility for losses or additional expenses due to delay or changes in air or other services,, sickness, weather, strike, war, quarantine, bad conditions of the roads due the weather season or other causes. All such expenses will have to be borne by the passenger. You need travel insurance for all tours.

10.- SAS TRAVEL will do everything possible to assure a safe and enjoyable trip but we will not accept any responsibility for damages, injuries, losses, expenses due to delays, for any cause whatsoever, this applies to any person or property in connection with any service we or our intermediaries provide, which result directly or indirectly from acts of God or forces mayor.

PLEASE NOTE: OUR PROGRAMS MAY VARY SLIGHTLY DUE TO WEATHER CONDITIONS, OR SO AS TO MAXIMIZE THE WILDLIFE SIGHTINGS DEPENDING ON THE REPORTS OF NATIVE GUIDES AND CURRENT INFORMATION.