Leaving Frequency
We need to check availablity with the lodge for high season dates so please book well in advance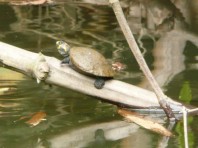 Price Information
US$ 380.00 p/person
(Based on Double / Triple accommodation)
Please Note
Prices is per person and based in Double accommodation.
Single supplement US$ 65.00 extra for single room.
Children 3 to 11 years (inclusive) are charged only 50%.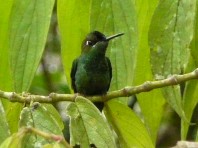 Difficulty
Easy,
Transport
Boat /Bus
Corto Maltes Lodge 4Day/3Night -Puerto Maldonado.
Last Minute Information
This lodge is one the most popular and nicest destination in Puerto Maldonado ..bungaloes are limted. You must book and pay a deposit well in advance. For high season (May to October, 5-4 months in advance.) See on Step 1:

AVAILABILITY

Low season (November to April, 3-2 months in advance.) Book ONLINE on Step 2:

BOOKINGS

Get a Code (Purchase Number) and pay a booking deposit of US$ 200.00 per person through Western Union to Mr: Irwin Jesus POMA FLORES (Peru)

or

Pay a booking deposit ONLINE on Step 3:

TO PAY

with Master Card or Visa card US$ 210.00 per person. Book and pay as soon as possible to avoid disappointments.
Special Offer
MARQUESES BOUTIQUE HOTEL SPECIAL.- 4 nights for the price of 3 in Marqueses Boutique Hotel -Cusco OR free Up-Grade to Delux rooms for the price of Standard ..... to get this offer you must quote it at the time of booking and payment is required in cash. Please book through this website but you must indicate your tour with SAS Travel in the appropriate section and quote the offer you want at the time of booking.
www.hotelmarqueses.com
CORTO MALTES
If you only have a little time for your stay in the jungle, Corto Maltes Amazonica offers you a 4 Day / 3 Night program which enables you to enjoy our installations and have close contact with the jungle.
Program Itinerary
Day 1: Corto Maltes Lodge
After your arrival at Puerto Maldonado Airport where your professional guide will await you, we will go to our office to obtain the official waterway permits. Meanwhile you can visit the town main square and also take some photos of the beautiful scenery overlooking the confluence of the rivers Madre de Dios and Tambopata from Grau square.
After a 40 minute boat ride we will arrive at Corto Maltes Amazonia.. After your welcome cocktail you can enjoy the delicious international dishes that the Lodge offers. After that you will have some free time to get comfortable in your bungalow overlooking either the river or the jungle, or simply take a refreshing dip in our pool.
At 3:30pm you will be accompanied by you guide who will show you tropical trees, medicinal plants and the abundance of nature in the 60 ha concession that Corto Maltes Amazonia holds. From our lookout you can observe toucans, macaws and other species of birds before your return for sunset. Duration of this trek is between 2 and 3 hours.
The rest of the afternoon you can relax in the pool or take a nap in the hammocks at the terrace of your bungalow. If you wish you can also go on a nightly boat trip to go caiman spotting before dinner.
At 8pm dinner is served. After dinner you can retire to our bar to have some tropical cocktails, relax in our reclining seats at the central terrace or bathe in the pool underneath the shining Amazon sky.
LD
Corto Maltes Lodge
Day 2: Monkey Island and Sandoval Lake
At 5:30am we will go on a trek of about 20 min until we arrive at the parrot clay- lick. Here a minimum of five different species feeds on special clay, vital to their metabolism. It's a truly marvelous, multicolored spectacle.

8am: Breakfast and free time to explore the splendid gardens of Corto Maltes Amazonia. We have dozens of varieties of exotic plants and flowering trees.

10:30am: Again we will navigate the Madre de Dios River. This time on an expedition destined to "Monkey Island" where some species of these interesting and entertaining animals live in freedom. Following another boat ride of 30 min we will enter the territory of the Tambopata- Candamo National Reserve. We will trek 5km through the dense vegetation of the tropical rainforest. Giant trees, snakes, monkeys, birds and sometimes even the illusive jaguar can be observed here

Our destination is heavenly Sandoval Lake. Its privileged settings are shared by numerous species of animals: Birds (in particular Hoatzins, Kingfisher, and Cormorants), different species of monkeys (Squirrel monkeys, Howler monkeys, Capuchin monkeys). At the lake itself we can enjoy the spectacle of Giant River Otters. Black Caimans and Piranhas (sometimes we can even observe anacondas in the areas covered by reed). This is also the habitat of the giant Arapaima, a fish of more than 2,5m, weighing in at +200kg. Traveling by canoe, the sunset in the lake is a spectacular unforgettable sight. On our return to the river we might be able to spot some nocturnal animals.

8pm: The body demands rest and food after an active day in the jungle. You will enjoy the exotic tastes of our meals, especially our desserts. If you still have energy left you can share moments of music and conversation in the bar whilst having a cocktail or enjoy the sounds of the rainforest surrounding you from your hammock.

After a long day full of activity you will enjoy the comfort of you bungalows hammocks. You can also recover with a massage by the lodges' qualified masseurs.
BLD
Corto Maltes Lodge
Day 3: Gamitada island "Project for the Rescue of Cultural Values"
8am: Breakfast and free time to have a bath in the pool or maybe buy some exclusive Amazon handicrafts and jewelry in our shop.

10am: We will follow the course of the river for approximately 1,5 hours in order to visit a native community. Occasionally we can see monkeys, river turtles, caimans and various birds in the dense vegetation of the riverbanks. We will also see some medicinal plants. (Sangre de Grado, Oje, Capirona)

The "Project for the Rescue of Cultural Values" supports the local native community "Palma Real". It is the biggest with approximately 200 families of the Ese'eja tribe.

his project, located at Gamitada island works together with two families that will introduce us to the cultural values of their ancestors, their language, their customs, their garments and their dances. In an era where globalization rapidly changes traditional societies this is a great opportunity to have direct contact with this tribe of ancient warriors and hunters. As well as a chance to support them economically with the purchase of some of their handmade products

1pm: Circumnavigating the Gamatida Island we can occasionally see animals escaping the human presence. Afterwards we will visit a chakra (local term for farm). We will get to know a variety of tropical fruits and other local products (Cocoa, bananas, café, cocona). Here we will also have lunch consisting of a typical Amazon dish.

The chacarero(farmer) will also let us taste some of the fruits that will later be taken to the city of Puerto Maldonado for consumption.

Upon return to the lodge you will surely enjoy a bath in our swimming pool; maybe with a cocktail that might also serve as an aperitif for dinner.

8pm: Dinner is served. After dinner you can retire to our bar to have some tropical cocktails, relax chit-chatting in our reclining seats at the central terrace or have a bath in the pool underneath the shining Amazon sky.
BLD
Corto Maltes Lodge
Day 4: Adios Corto Maltes Amazonia
After breakfast its time to say goodbye to the setting and staff of Corto Maltes Amazonia. Your guide will accompany you on your way back to the city. We will pass by our office again to recollect the baggage left. Following that we will visit the local market to show you agricultural products of the region; especially fruits of the Amazon. Afterwards our personnel will accompany you to the airport wishing that your stay was as pleasant for you as it was for us to show you this beautiful corner of Peru.
B
What is Included:
Transfer to Cusco Airport and on to Lodge and return to Puerto Maldonado Airport

River transportation on the Rio Madre de Dios

Accommodation in Bugalows on double basis with private bathroom

Full Board Meals at the lodge.( Vegetarian option by request )

Water and typical natural beverages

Excursions with expert Jungle Guides in English

Life vests, rubber boots.
What is not Included:
Entrance fee to Sandoval Lake US$ 10

Flight Tickets to Puerto Maldonado

Package does not Include flights but we can give quotes on request and put this all together as a package with Electrnoic tickets for you if desired

Single rooms with a extra room payments.

Airport Tax US$6 from Puerto Maldonado

Extra Drinks, snacks

Tips are Optional at your discretion.
We recommend that you bring
A small rucksack

Lightweight, tightweave long cotton pants & long -sleaved cotton shirts

A fleece and a windbreaker are advisable for cool evenings

Light raingear (poncho) for sudden downpours

Sneakers or other low heeled walking shoes are essential

Sunhat / glasses, sunscreen

Insect repellent is a must, preferably with 20% deet

A water bottle

Good binoculars and a flashlight or headlight

Personal gear, toiletries, cameras, 400 exp film

Your passport, yellow fever certificate and extra money in plastic bags

A few energy snacks will be useful

If you have extra large sized feet we may not be able to find rubber boots in your size for the muddy trails as they are generally not available in Peru….so please bring old shoes for the muddy trails.
Please note
Bus transport to Puerto Maldonado US$60 -Round Trip.

Flights from Lima or Cusco to Puerto Maldonado with:

Star Peru

LAN
Frequently Asked Questions
Booking Information
First.-

Before you book a tour we urge you to read all the information, descriptions, general details, booking conditions and tour notes.

AVAILABILITY:

"DAILY DEPARTURES"
Step 1.-

CLICK ON:

BOOKING YOUR TOUR
Step 2.-

Select a tour and complete your personal details.(Registration is personal) If you are travelling as a couple, or with more persons you must book together and pay your booking deposit with one reservation code. But please complete details of your companion or group on lines below:

Travelling with:

(Please write Full names, Passport number, Age and Nationality). Once you finish sending us all your details you will receive a Reservation Code (eg: 240611001). Then you just need to pay a booking deposit, pay for 2 or more person in your group with 1 reservation code so we can secure all of you in a same group together.

Step 3.1-

PAY A BOOKING-DEPOSIT with WESTERN UNION: US$ 200.00 per person through in order to: Irwin Jesus POMA FLORES Upon transferring the money email us the Money Transfer Number (MTCN) copy of your reservation and amount paid to: office@sastravelperu.com and david@sastravelperu.com to confirm your deposit. We will confirm your reservation on the same day.

Step 3.2-

PAY A BOOKING-DEPOSIT ONLINE with MASTER CARD or VISA.-US$ 210.00 per person. (US$ 200.00 plus 5% card charge.) As soon as we receive your deposit we will send you a final confirmation. (Paying with VISA card

Visa card holders must be Affiliated to Visa Verified.

) Check carefully after you `ve paid Online that it does not say "incorrect cardholder" or "operation denied" as this means the payment was not successful. Then Skype us **sas.travel.info or ring us on Tel: +051 84 261920 and give us the details over the phone for us to try and assist you quickly and confirm your reservation. If you don`t receive your Confirmation within 24 hours please send us an email to office@sastravelperu.com

.

FINAL PAYMENT:

The remaining balance needs to be paid 7-2 days prior your tour in US$ Dollars cash or Peruvian soles (Exchange rate 2.90 Soles for US$1). Payments with credit / debit cards are accepted with a commission of 5%, Travelers' cheques with 3% only at our Office in Cusco.

Final payments of your tour IN ADVANCE

with card it is possible, it will be with 5% extra or you can transfer the balance through Western Union under the same name.

.

Travel Insurance:

We recommend you to obtain a personal Travel Insurance, including Medical Problems, Baggage loss or damage. If you need help to find a travel Insurance Company please contact:

Eg, Nomad Travel Insurances.
Terms & Conditions
CONDITIONS AND RESPONSABILITY

Bookings cancelled within 1 month to 12 days before arrival loose the deposit.

Cancellation within 12 days to 8 days cancellation fee = 60% of the total tour cost.

Cancellation within 8 days of tour lodge charges no show ie total tour cost.

5% commission charges always apply when bookings are paid with a credit card.

Final balance in Cusco needs to be paid in US$ cash on arrival to Cusco, Payment with credit card must be done 2 weeks in advance and there will be a * 5% comission if you choose to use credit card (MC,Visa,Amex).

If you are flying directly from Lima to Puerto Maldonado and want to pay in cash let us know and we will organise with the lodge for you to be able to do this on arrival to Puerto Maldonado.

Cancellation of flights have their own conditions with each booking depending on the tarif class.

INSURANCE: Please ensure you have travel insurance.

IN CASE OF FLIGHT CANCELLATION

If the flight Lima or Cusco to Puerto Maldonado is cancelled owing to bad weather or maintenance of the aircraft, then the guest loses the first night in theLodge. No refund can be given and the guest is responsable for the costs of the additional night in Lima or Cusco.

2. If the plane is cancelled Puerto Maldonado/Cusco or Lima the guests must pay for any additional costs incurred during this extra night and boat transportation.

The Lodge HAS THE RIGHT:

To make any change in the itinerary when deemed necessary or caused by changes in air schedules.

To accept or decline any persons as members of a tour.

To fill unoccupied space on its boats and airplanes with its guides, staff and cargo.

The LODGE and/or their employees act only as agents for the passenger in regard to travel, whether by car, boat, or airplane and assume no liability for injury, damage, loss, accident, delay, or irregularity that may be caused either by reasons of defect in the vehicle or for any reasons engaged in conveying the client or carrying out the arrangements of the tour. They can accept no responsibility for losses or additional expenses due to delay or changes in air or other services, sickness, weather, strike, war, quarantine, or other causes. All such expenses will have to be borne by the passenger.