Very Important:

Rains and Flooding Across Peru

The Government of Peru continues to assess the effects from unseasonably heavy inland rains and associated flooding along the coastal areas of Peru. Rains are expected to continue for few more weeks. The most widespread, severe effects are in the northwest of the country, in the regions of Tumbes, Piura, Lambayeque, and La Libertad.

More concentrated incidents of flooding, mudslides, and inundated roads and bridges have occurred around Lima and the Ica Region. Some roads in the central highlands, especially in the regions of Ancash and Junin, have experienced travel delays and disruptions. Areas in the south of the country around Cusco and Arequipa have been affected less severely by the rains than areas farther north. Our Tours and treks in Cusco have not been affected at all, the trains are running as normal, tours visiting sites and we don´t have delays neither cancelations of our trips.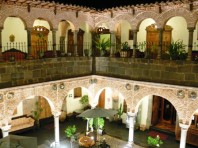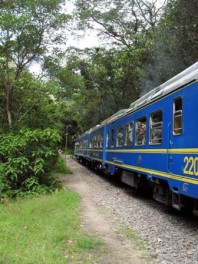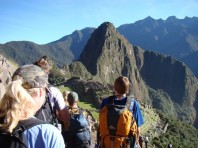 Price Information
US$ 1,520.00 p/person
(Based on Double / Triple accommodation)
Please Note
Single Supplement for solo traveler US$ 270.00

In the case that your international flight to Lima arrives in the morning there is the option of direct Lima Cusco flight connection instead of overnight in Lima. The extra day in Cusco is generally more enjoyed and relaxed than in Lima.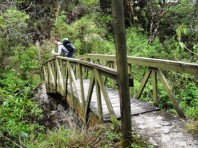 Overview
This package is a number of individual tours put together to form the extended package with transfers and transport and accommodation so we arre not going to cancel on you at the last minute saying we don´t have enough people for a total package tour. This is a fairly important guarantee these days and the reason we run it like this. Also the idea that you meet lots of different people in different tours not just a package where people start the tour Day 1 and travel with you the entire journey.
It also means you have specialised guides in each different area so each place whether it be the jungle, Machu Picchu, Colca Canyon or Lake titicaca etc they will really know what they are talking about!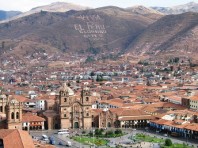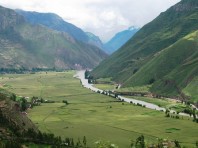 Difficulty
Easy to Moderate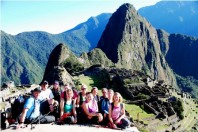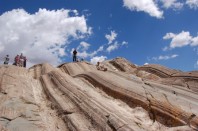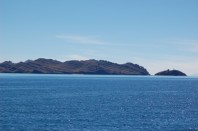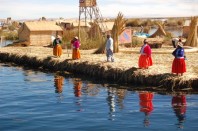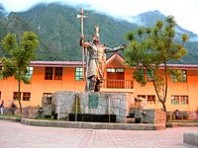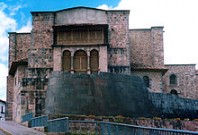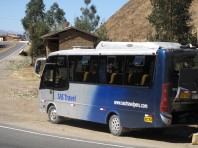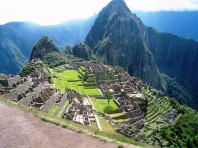 EXPLORING CUSCO, PUNO & Titikaca Lake. (No Trek). 10 Days Tour Package. Daily Departures.
Last Minute Information
In the case that your international flight to Lima arrives in the morning there is the option of direct Lima Cusco flight connection instead of overnight in Lima. The extra day in Cusco is generally more enjoyed and relaxed than in Lima.

DAILY DEPARTURES !!!

Permits for Machupicchu citadel and train tickets are limited,FIRST COME, FIRST SERVE BASIS.... You must book and pay a deposit well in advance... so we can guarantee your spots. For high season (May to October, 4-3 months in advance.) (Low season (November to April, 2-1 months in advance.)

Climbing

Huayna Picchu mountain

(2 Hrs), if you are booking for high season and Huayna Picchu permits have already run out then we can offer permits for the Montana Machu Picchu climb. This is higher so check the information in Please Note. If you prefer not to do that option let us know in your reservation and we can reduce the cost of your tour by $10 and you can do one of the other unguided walks such as these 2 which are already included in the Machu Picchu ticket.

How to Book.-

Choose at the Calendar (left side) your preferred Departure Date (Leaving Date). Fill in your details on Step 2 and Pay a deposit on Step 3. or follow instructions below in

Booking Information.
Exploring Cusco, Puno & Lake 10 Day (No Trek) Daily Departures !!!
Lima the City of Kings, The Magic Cusco, San Blas, Saqsaywaman, Tambomachay, Sacred Valley, Pisac Urubamba Valley, Ollantaytambo,Chincheros, Aguas Calientes, Sunrise in Machupicchu, Journey to Altiplano, Floating Islands and Lake Titikaca in Puno.
Day 1: Arrive to Lima. Transfer to Hotel Mariel in Miraflores
Day 2: Flight Lima-Cusco Transfer to Hotel Marqueses (Deluxe room).
Day 3: Cusco. Free morning. Afternoon guided Tour. Hotel Marqueses.
Day 4: Sacred Valley of the Incas. Pisac, Hotel Marqueses
Day 5: Expedition Train to Aguas Calientes Free afternoon Hotel.
Day 6: Machupicchu guided tour, Huaynapicchu walk optional Cusco.
Day 7: Vip bus from Cusco to Puno (Titikaca Lake) Qalasaya hotel.
Day 8: Lake Titikaca- Floating Island tour. Family Lodging.
Day 9: Amantani Island - Return to Puno. Qalasaya hotel.
Day 10: Puno (Flight from Juliaca-Lima) Hotel in Miraflores. End of our Services
(Taxi to the airport $25 extra to pay directly to driver).
--
Hotel Marqueses Special: Free up-grade to our DELUXE room or Suite room in this Package for early bookings (5-6 months in advance.) Free storage while you are touring in Cusco. Book and pay your deposit online on: AVAILABILITY & BOOKINGS.
Program Itinerary
What is Included:
Lima / Cusco and Juliaca /Lima Flight Tickets, airport taxes included

Transfers in and out from and to the airports

4 Nights in Hotel Marqueses Cusco with Buffet

1 Night in Hotel Mariel - Miraflores Lima

Sacred Valley Tour with lunch.

Expedition Train Cusco Aguas Calientes Cusco

1 Night in Hostal Viajeros in Aguas Calientes.

Machupicchu, Admission fee, buses tickets and expert guide

Bus Tickets Aguas Calientes to Machupicchu to Aguas Calientes.

Tourist bus Inka Express from Cusco to Puno with Guided tour.

Andahuaylillas, Pucara.Buffet Lunch in Sicuani

Reception and transfer to Hotel Qalasaya in Puno.

2 night at Hotel Qalasaya (4 starts hotel at centre of Puno)

(Double or Triple Private accommodation, Buffet Breakfast)

1 night with a family lodging on Amantani Island(Rustic accommodation blankets supplied)

Touristic shared boat transport.

Entries to the Islands.

Tour guide in English, guided tours at the islands.

Meals included as indicated.
What is not Included:
Cusco Tourist Ticket (130 soles approx $45

Koricancha " Sun Temple" ( 10 soles) nor Cusco Principal Cathedral ( 25 soles) required for City tour)

Meals when not indicated

Hot springs 10 soles

Entrance to 3 tour sites on Inka Express journey to Puno US$ 12 (sites are optional to visit)

Drinks, Sodas, bottled water

Tips for your guides.
Additional options:
We recommend that you bring:
for the overnight in Machu Picchu

You only need to carry a small day pack with your original passport, water bottle, camera, rain jacket/poncho, change of clothes, basic toiletries, sun hat/sunscreen, insect repellent, torch, comfortable sturdy shoes or hiking boots, extra money.

For the overnight on the Islands

-Warm clothing layers, -Torch, sunglasses,-Sun screen/hat,-Bottled water for the boat, money for snacks, souvenirs,-Great to take some fresh fruit or some pens, notebooks etc for the children of the families,Please avoid lollies /sweets for them. They really appreciate oranges and other fruit as it is impossible to grow on the islands in these altitudes.and it will save their teeth and their environment.

All extra luggage can be left in your hotel storage in Cusco and Puno so you only need to take with you what you need!
Recommendations
Please Note: Hostel Viajeros in Aguas Calientes town is not a 3 star hotel but it is clean, safe and comfortable with a friendly and very helpfull staff. They have private Twin, Double and Triple rooms, with small private bathrooms and hot gas water system, it has one of the best locations in town, far enough from the riverside so it is not noisy, being very central at the foot of the bridge, only a few blocks from Train and Bus Station and you don`t have to do anymore long uphill hikes to get to your room! It is about 10 minutes from the hotspring pools. We try to include an economical accommodation option for this tour package to make it accessible for everyone but recommend that if you are wanting better accommodation in Aguas Calientes town to celebrate your accomplishment of the Inca Trail trek or any special date/ tour then please request one of the recommended hotel Upgrades below:

UP-GRADING Hotels in Aguas Calientes (Based on double occupancy ).

Hotel Wiraqocha Inn USD$ 20.00 p/person

Hotel Inka Town USD$ 35.00 p/person

Hotel Killa Inn USD$ 45.00 p/person

Hotel Andina Luxury US$ 46.00 p/person

Hotel Santuario US$ 54.00 p/person.

Mapi -INKATERRA US$ 90.00 p/person.(Includes Dinner and Breakfast)

Hotel Casa Andina US$90.00 p/person

Sumaq Hotel 5 stars US$ 240.00 p/person.(Includes Dinner and Breakfast)

Hotel Machu Picchu Pueblo INKATERRA US$ 260.00 p/person.(Includes Dinner and Breakfast)

Hotel alongside Machupicchu: Sanctuary Lodge US$ 490.00 p/person.(Includes D B)

To guarantee your hotel reservation UP-GRADE, please include the payment of it in your tour booking deposit, so we can reserve and pay for your hotel in advance. All Hotel policies require full payment of your accommodation 20-45 days prior your reservation date.

Please note if you are travelling by yourself the UP-GRADING cost is much more, as often Hotels in Aguas Calientes charge the same price for a room shared by 2 people or just one person!

(therefore the upgrade cost based on single occupancy are below… ).

Hotel Wiraqocha Inn USD$ 60.00 p/person

Hotel Inka Town $70.00

Hotel Killa Inn $80.00

Hotel Santuario $115.00

Hotel Andina Luxury $90.00

Hotel El Mapi- INKATERRA $170.00

Hotel Casa Andina $170.00

Hotel Sumaq $400.00

Hotel MACHUPICCHU PUEBLO INKATERRA $420.00

Hotel Sanctuary Lodge $950.00

 IMPORTANT: You must present your passport with the TAM immigration slip to all hotel accommodations. The national sales tax (18%) is charged to all Peruvian citizens and foreigners staying 60 consecutive days or more. In case the room is shared by both a taxable and non-taxable guest at the same time, the sales tax will be applied to the whole room. So please take every caution to not loose this piece of paper. You need to bring it to the Cusco office for your check-in.
Please note
Late bookings of this tour could incur an extra cost if only expensive flights are available: Please check this at time of interest in package. When requesting availability for this tour please indicate your exact flight arrival detail

To Confirm your Package Reservation just please send us by e-mail or fax a Booking form with US$ 400 down payment per person with Visa or Amex Cards, Western Union money transfer is also accepted.
Frequently Asked Questions
Booking Information
Thank you for booking with SAS Travel.

CONFIRMED DAILY DEPARTURES !!

---

Step 2.-

Select your tour and fill out with your personal details. If you are travelling as a couple, or with more persons you must book and pay with one reservation Code. But please complete details of your companion or group on lines below:

Travelling with:

(write Full names, Passport number, Age and Nationality). Once you finish sending us all your details you will receive a Reservation Code (eg: 240611001). Then you just need to pay your deposit, pay for 2 or more person in your group with ONE Reservation Code, so we can guarantee all your permits, tickets for Machupicchu, train tickets and tour all together in a group.

---

HOW TO MAKE YOUR DEPOSIT :

Step 3.- PAY A BOOKING-DEPOSIT ONLINE with MASTER CARD or VISA.- US$ 735.00 per person. (US$ 700.00 + 5% card charge). Payments by debit/credit card will carry a surcharge of 5%. As soon as we receive your deposit we will proceed purchasing your permits, tickets etc . We will send you a final confirmation of your tour with detailed information shortly. If you don`t receive your Confirmation within 48 hours please send us an email to: [email protected] or feel free to Skype us: sas.travel.info or call us. OR

---

You can also transfer your booking deposit of USD$ 700.00 per person to our Bank in Peru.- If this is the case please send us an email to [email protected] so we can send you complete details. (there is a fee of USD$ 25.00)

---

FINAL PAYMENT:

The remaining balance needs to be paid at your arrival to Cusco in US$ Dollars cash or Peruvian soles (Exchange rate 3.30 Soles for US$1). Payments with credit / debit cards are accepted with a commission of 8% at our Office in Cusco.
Terms & Conditions
All rates are quoted in US dollars. Prices are per person based on double / Triple occupancy. Single room supplement available . US$270.00

Availability : Daily Departures

Group Size : Smallest groups only 8 travellers on most trips.

Shared Service with English or spanish speaking tour guides

Minimum: 2 participants.

Price & Value Unbeatable prices for an unforgettable experience