Very Important:

Rains and Flooding Across Peru

The Government of Peru continues to assess the effects from unseasonably heavy inland rains and associated flooding along the coastal areas of Peru. Rains are expected to continue for few more weeks. The most widespread, severe effects are in the northwest of the country, in the regions of Tumbes, Piura, Lambayeque, and La Libertad.

More concentrated incidents of flooding, mudslides, and inundated roads and bridges have occurred around Lima and the Ica Region. Some roads in the central highlands, especially in the regions of Ancash and Junin, have experienced travel delays and disruptions. Areas in the south of the country around Cusco and Arequipa have been affected less severely by the rains than areas farther north. Our Tours and treks in Cusco have not been affected at all, the trains are running as normal, tours visiting sites and we don´t have delays neither cancelations of our trips.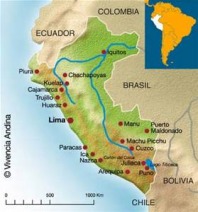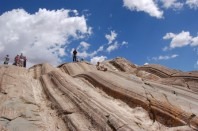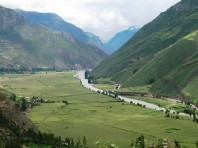 Price Information
US$ 295.00 p/person
(Based on Double / Triple accommodation)
Please Note
USD$ 295 pp (2 ppl min)
USD$ 240 pp (4 ppl)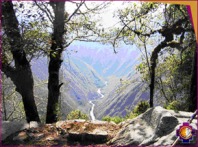 2 Day/1 Night Horse back riding Inkatambo-Chakan- Waypo Lake-Chincheros.
Last Minute Information
DAILY DEPARTURES !!!

( 2 persons Minimum)

---

You must book and pay a deposit well in advance. For high season (May to October, 5-4 months in advance.) Low season (November to April, 3-1 month in advance.)

HOW TO BOOK AND CONFIRM.-

Choose your preferred departure date on the Calendar (Leaving Dates) then fill it out with your details and all the requested, (down below in Notes write if you prefer a tour with a english speaking guide) you can book for 2 or more person just complete details on traveling with: then you will receive a reservation code (Purchase Number) to pay online with Visa or MC on Step 3. Add 5% card fee for your payment online. Write us the name and address of your hotel for your pick-up at 8:45 am the date of your tour.
Program Itinerary
What is Included:
Transport to the ranch from your hotel in Cusco.

Experienced tour guide

Horses to ride

Pack Lunch

Night in a family hostal near the lake,

Dinner

2nd Day Breakfast

5-6 hrs riding back to Qoricocha lake and return to Tambomachay.

Pack lunch

Entries to the sites
What is not Included:
Booking Information
Select the month and date and click on the Calendar the Departure Date (Leaving Date) of your preference. Then fill out with your personal details and details of your group. (If you are travelling as a couple, or with more persons you must book and pay with one reservation Code.) But please complete details of your companion on lines below: Travelling with: (write Full names, Passport number, Age and Nationality). Once you finish sending us all your details you will receive a Reservation Code (eg: 240611001). Then you just need to pay your deposit online on Step 3 or pay with PayPal. (pay for 2 or more person in your group with ONE reservation code, so we can guarantee all your permits, tickets for Machupicchu, train tickets and tour all together in a group.)

BOOKING DEPOSIT REQUIRED.-

50% of the tour price per person.

1.- Pay on Step 3 a booking deposit ONLINE with VISA or Mastercard.- (Payments by credit card will carry a surcharge of 5%.

2.- Pay on Step 3 a booking deposit with Paypal.- Payments by Paypal will carry a surcharge of 6%.

FINAL PAYMENT:

We require a full payment of your tour transferring 1 month before OR pay in our office in Cusco 5-3 days before of your departure date in USD$ cash.

---

Please write us name and address of your hotel for your pick-up at 08:30 am.