Very Important:

Rains and Flooding Across Peru

The Government of Peru continues to assess the effects from unseasonably heavy inland rains and associated flooding along the coastal areas of Peru. Rains are expected to continue for few more weeks. The most widespread, severe effects are in the northwest of the country, in the regions of Tumbes, Piura, Lambayeque, and La Libertad.

More concentrated incidents of flooding, mudslides, and inundated roads and bridges have occurred around Lima and the Ica Region. Some roads in the central highlands, especially in the regions of Ancash and Junin, have experienced travel delays and disruptions. Areas in the south of the country around Cusco and Arequipa have been affected less severely by the rains than areas farther north. Our Tours and treks in Cusco have not been affected at all, the trains are running as normal, tours visiting sites and we don´t have delays neither cancelations of our trips.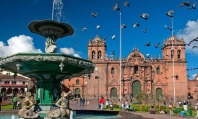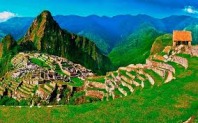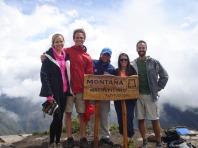 Price Information
US$ 2,270.00 p/person
(Based on Double / Triple accommodation)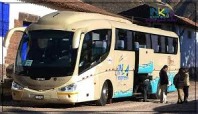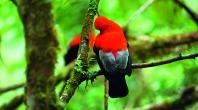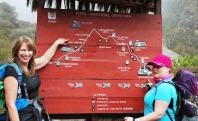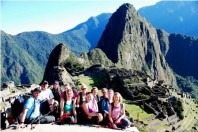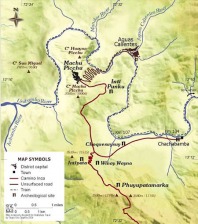 You are here: PACKAGE DEALS & Multiday Tours (without Inca Trail trek > AMAZON JUNGLE TRIP, Cusco, Sacred Valley, Short Inca Trail Trek to Machu Picchu & Puno. 12 Day Tour Package. Daily Dapartures.
AMAZON JUNGLE TRIP, Cusco, Sacred Valley, Short Inca Trail Trek to Machu Picchu & Puno. 12 Day Tour Package. Daily Dapartures.
Last Minute Information
DAILY DEPARTURES !!!

PERMITS for Short Inca Trail are AVAILABLE !!!

(2 persons Minimum)

---

This Amazon Jungle Trip, Cusco, Sacred Valley, Short Inca Trail Trek to Machu Picchu and Puno. 12 Day Tour Package is a great combination of tours which offer the highlights sites in Peru enjoying the jungle in Puerto Maldonado city located near Brasil (the Amazon) then flying to Cusco, Sacred Valley and hiking the Short Inca Trail to Machu Picchu and finally a journey to see the Altiplano with Titikaca Lake their Islands and people. Fly from Juliaca to Lima then ready for your flight back home.

To confirm please book on the calendar (left side). Get a reservation code and pay a deposit online. (2 persons Minimum).

---

ENJOY WALKING TO HUAYNAPICCHU MOUNTAIN.-

(Those passengers who want to climb the Huaynapicchu Mt. once they finished a guided tour at Machupicchu they need to let us know so we will purchase a Ticket for the 2nd turn at 11:00 just send us an email. Extra cost of $80 pp)

---

HOW TO BOOK AND CONFIRM.-

On the Calendar (left side. Select the month and click on the preferred date (Leaving Dates) fill out with all the requested details, you can book for 2 or more person just complete details on traveling with: soon you will receive a reservation code (Purchase Number) and you can pay online a booking deposit on Step 3. Pay immediately online a deposit of $1,050 pp on Step 3 with Visa or MC. Pay your deposit through Paypal with 6% surcharge Or follow instructions below in Booking Information.
ITINERARY:
Day 1: Arrive to Lima at any time. Transfer from airport to Hotel Mariel located at Miraflores neighborhood. Optional to attend a really nice Lima guided tour at 13:45 pm till 18:00 Hrs to see the highlights of this amazing city, colonial monuments, Plaza de Armas, San Francisco Convent and Costamar. Opportunity to enjoy a nice Dinner at Miraflores Park restaurant where you can taste the famous Peruvian cuisine and sip a Pico Sour.
Day 2: Flight Lima to Puerto Maldonado. After breakfast we transfer you to the Airport for your flight to Puerto Maldonado. Your guides will meet you at the Airport and ride for 45 minutes a motor boat to Corto Maltes Lodge located at left side of the Tambopata river. 4 Hrs guided tour scorted by a local guide, return to the Lodge refresh at the pool. Dinner and rest.
Day 3: Hike to the Lake to see Giant Otters.- After breakfast we have a short time to be ready to start our super hike for 2 hours approximately to Sandoval Lake, scorted by a sympatic guide we will have the opportunity to see macaws, birds, parrots, oropendolas and other birds, plants and bushes, insect repellent are recommended and use a long sleeve shirts, thin long pants and a good hiking boots. With luck we will see the family of giant otters living in this lake, using a small local boat we will ride around the lake, also we will climb to a 30 meter tower to see the area and this nice lake. Lunch is provided.. then we start our return back to the lodge to jump into the pool to refresh again, time to rest enjoy some drinks or probably a nap. Delicious dinner. Talk for plans for next day and Buenas Noches. Good Night.
Day 4: Guided tours. Corto Maltes Lodge. Guided tour for 4-5 hours. Full board meals and accommodation.
Day 5: Flight from Puerto Maldonado to Cusco. Reception at the Airport, transfer to Hotel Marqueses. Relax.. cups of coca leaf tea. At 13:45 pm Guided City tour in Cusco, Temple of the Sun, Cathedral, Saqsawaman, Tambomachay, Qenqo and Pucapucara Inka temples. Marqueses hotel.
Day 6: Sacred Valley of the Inkas. Guided tour to Pisac, Yucay, Lunch in Urubamba. Night in Ollantaytambo. Hotel Apu Lodge.
Day 7: Short Inca Trail. Train ride for 2 hours, get to Km 104 where start this fantastic hike to Machu Picchu. 4-5 hours walk to Wiñaywayna citadel, stop for rest and lunch, then we continue to Machu Picchu , Arrive by 5 pm to see the sunset. Night in Aguas Calientes. Dinner included.
Day 8: Re-discover and explore at Machupicchu. Early bus for 30 minutes to Machu Picchu scorted by a guide. Machupicchu, the lost city of the Incas, where the last emperors, priests and priestesses took refuge and where the empire survived for 40 years after the arrival of the Spaniards. Secret and mysterious citadel from the time of Pachacutec Inca Yupanqui (IX-Inca`s Dinasty) emperor, his presumed constructor. Then apparently its existence was even well-known only by the authorities and the priests of the Tawantinsuyo "The four lands of the empire". Machupicchu prodigy of architecture of aesthetic recklessness and by the magestic and harmony of its forms, by the impeccable organization of its terraces, stairs, buildings, patios, passages that are set up in this nest of condors, surrounded by mountains, between the mountain range and the forest like but the extraordinary constructive feat of the pre-Hispanic man. Bus down to Aguas Calientes and Train return to Cusco. Transfer to Marqueses hotel.
Day 9: VIP tour bus scorted by a guide to Puno Stops and guided tour along the route, Buffet lunch is included. Transfer to Hotel Qalasaya in Puno.
Day 10: Motor boat to Floating Island tour: Visit of Uros & Taquile islands guided tour. Lunch and Night at home of locals.
Day 11: Amantani Island return to Puno. Visit to this impressive island and ride return to Puno. Transfer to Hotel Qalasaya. Dinner not included.
Day 12: Transfer to Juliaca (45min). Transfer to the Airport for your Flight to Lima.
What is Included:
Flight Tickets Lima-Puerto Maldonado-Cusco.

Flight Juliaca to Lima.

Transfer from Airport to Hotels. 24/7 Assitance

7 Nights in 3 start Hotel (Double Accommodation)

3 Nights in Jungle Lodge. Full meals, tours and Accommodation.

1 Night in Floating Island.

4 Day / 3 Night Jungle trip in Puerto Maldonado.

Sacred Valley tour and Cusco Tour.

Short Inca Trail trek Night in Aguas Calientes.

VIP Inka Express bus to Puno with Lunch included.

2 Day Floating Island tour. Hotel in Puno.

Transfer from Hotel to Juliaca Airport
What is not Included:
Travel Insurance.

Entrance fee for Cusco and Sacred Valley tour $40 pp + 25 Soles

Entry for Puno Bus $15 pp

Lunch and Dinner when is not mentioned.
Booking Information
HOW TO BOOK ONLINE.-

Select your tour and fill out with your personal details. If you are travelling as a couple, or with more persons you must book and pay with one reservation Code. But please complete details of your companion or group on lines below:

Travelling with:

(write Full names, Passport number, Age and Nationality). Once you finish sending us all your details you will receive a Reservation Code (eg: 240611001). Then you just need to pay your deposit, pay for 2 or more person in your group with ONE Reservation Code, so we can guarantee all your permits, tickets for Machupicchu, train tickets and tour all together in a group.

---

HOW TO MAKE YOUR DEPOSIT:

1.- Pay a booking-deposit online with Master card or Visa.- Pay US$ 1,050.00 per person. (US$ 1,000.00 + 5% card charge). Payments by debit/credit card will carry a surcharge of 5%. As soon as we receive your deposit we will proceed purchasing your permits for Inca Trail trek, tickets etc. We will send you a final confirmation of your tour with detailed information shortly

2.- Pay a booking-deposit online using PAYPAL.- Pay to [email protected] US$ 1,000.00 per person. (Payments by PayPal will carry a surcharge of 6%.)
3.- Pay a booking-deposit with WESTERN UNION: Transfer US$ 1,000.00 per person For more details please e-mail us to: [email protected]
Upon transferring the money email us the Money Transfer Number (MTCN) copy of your reservation and amount paid to: [email protected] and [email protected]
4.- You can also transfer your booking deposit of USD$ 1,000.00 per person to our Bank in Peru.- For more details please e-mail us to: [email protected]
5.- For Australian citizen you can transfer your payment to Westpac Bank or transfer to our Bank in Peru. For more details please e-mail us to: [email protected]

---

FINAL PAYMENT:

The remaining balance needs to be paid at your arrival to Cusco in US$ Dollars cash or Peruvian soles (Exchange rate 3.40 Soles for US$1). Payments with credit / debit cards are accepted with a commission of 8% at our Office in Cusco.