Very Important:

Rains and Flooding Across Peru

The Government of Peru continues to assess the effects from unseasonably heavy inland rains and associated flooding along the coastal areas of Peru. Rains are expected to continue for few more weeks. The most widespread, severe effects are in the northwest of the country, in the regions of Tumbes, Piura, Lambayeque, and La Libertad.

More concentrated incidents of flooding, mudslides, and inundated roads and bridges have occurred around Lima and the Ica Region. Some roads in the central highlands, especially in the regions of Ancash and Junin, have experienced travel delays and disruptions. Areas in the south of the country around Cusco and Arequipa have been affected less severely by the rains than areas farther north. Our Tours and treks in Cusco, Arequipa, Puno, Nazca, Puerto Maldonado and Manu have not been affected at all, the trains to Machu Picchu are running as normal, tours visiting sites and we don´t have delays neither cancelations of our trips.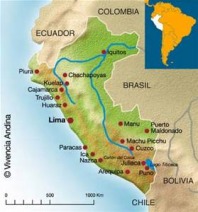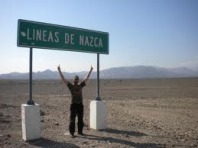 Price Information
US$ 295.00 p/person
(Based on Double / Triple accommodation)
Please Note
NOTE for the months of June 20 to end of Oct the price is $15 extra per person and even more expensive between the 25th of July and 1st of Aug so not recommended over those dates.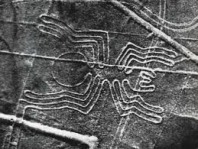 Overview
Situated on the westcoast of Peru between Arequipa and Lima the Nazca Lines & Pre-Inca Cemetery of Chauchilla are a must if you are traveling this area.
If you have 1 extra day we definitely recomend that this visit be combined as well with Ballestas Islands..see Nazca lines , Paracas, Ballestas, (From Cusco or Arequipa - end in Lima)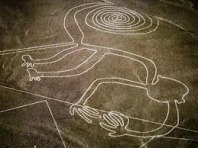 Is it for me?
This is an excellent way to travel from Cusco to Lima if you have time and want something interesting to beak up the long bus journey. Needless to say an overnight bus is never the nicest way to travel but they do enable you to sleep during the less interesting part of the travelling time and so keep your precious hours for the the lines and Nazca cementery tour.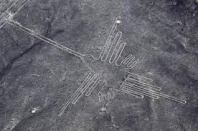 Recommended Hotels
We highly recommend Boutique Hotel Marqueses in Cusco, it is a beautiful and charming Colonial house built at the end of XVI century that has recently been restored and refurbished, located just one block from Cusco`s mayor Plaza. This great location is part of its popularity, close to all of the most important tourist attractions in the famous capital of Inca`s Empire. Well known for its incomparable hospitality and professional service. We can reserve the hotel and transfers you from the airport on your arrival and back on your return, you will enjoy a safe visit, wonderful attention and be pleasantly surprised by the warmth of the Andean Hospitality.

Due to the safe and strategic location you are within easy walking distance of the many historical places, museums, restaurants, cultural, artistic and traditional places of the Imperial Inca City.

SAS Travel Tour Operator & Agency offices are located alongside Hotel Marqueses so we at SAS Travel can assist you at any time.
Nazca Lines Flight Tour 2 Day (From Cusco to Lima)
Last Minute Information
DAILY DEPARTURES !!!

You must book and pay a deposit well in advance. For high season (May to October, 5-4 months in advance.) Low season (November to April, 3-1 month in advance.) NOTE for the months of June 20 to end of Oct the price is $15 extra per person and even more expensive between the 25th of July and 1st of Aug so not recommended over those dates. We would recomend not doing Nazca/ Paracas lines programes between the 25th July and 1st of Aug as due to it being local holidays, the area is very crowded and accomodation and transport is much more expensive and often only available if booking minimum 3 nights in Paracas.

HOW TO BOOK AND CONFIRM.-

Choose your preferred departure date on the Calendar (Leaving Dates) fill it out with all the requested details, you can book for 2 or more person just complete details on

traveling with:

soon you will receive a reservation code (Purchase Number) and you can pay online a booking deposit of US$ 210.00 per person ($200+5%)pp (or the total cost of the tour + 5% card fee) on Step 3:

TO PAY

OR pay with Paypal USD$ 200.00 plus 6%.(USD$ 212.00 pp) or full price adding 6% paypal fee. Final Balance of your tour must be paid at your arrival to Cusco or before.
Nazca Lines.- believed to be drawn by the Nazca culture. They are composed of several hundred figures cover designs as simple as lines to complex zoomorphic, and geometric fitomorfas are drawn in the earth's surface. The amazing thing is that these lines can only be seen in its entirety from the air, flying over the desert, which has raised major questions about the intentions and skills of their builders.

The Cementery of Chauchilla For many years this pre Inca place was looted by treasure hunters, who ransacked the place taking away all the treasures the mummies kept in their tombs for centuries. Presnetly in addition to skulls and bones, you also can see several century old tombs, with mummies, ceramic fragments and others remains scattered on the desert surface.
Program Itinerary
What is Included:
Transfers to Bus Terminal

Bus Cusco -Nazca, Reception

Fly over the Lines (Airport departure tax and entrance fee)

Tour of Nazca Sites Cantalloc Aqueducts, Paredones, Artisan process of Gold extraction & Handcratf Ceramic workshop

Transfer to Bus Terminal Nazca

Bus Nazca - Lima end
What is not Included:
Additional nights during the trip due to flight cancellations

Alcoholic and non-alcoholic beverages

Meal

Bottled water, snacks

Insurance of any kind
Additional options:
We recommend that you bring:
You must carry your original passport for the flyover of the Nazca lines.

A small day pack with water to drink

Sunscream, sun glasses

Bathing Suit

Money for souveniers and drinks.
Recommendations
Booking Information
First.-

Before you book a tour we urge you to read all the information, descriptions, general details, booking conditions and tour notes.

AVAILABILITY:

"DAILY DEPARTURES"
Step 1.-

CLICK ON:

BOOKING YOUR TOUR
Step 2.-

Select a tour and complete your personal details.(Registration is personal) If you are travelling as a couple, or with more persons you must book together and pay your booking deposit with one reservation code. But please complete details of your companion or group on lines below:

Travelling with:

(Please write Full names, Passport number, Age and Nationality). Once you finish sending us all your details you will receive a Reservation Code (eg: 240611001). Then you just need to pay a booking deposit, pay for 2 or more person in your group with 1 reservation code so we can secure all of you in a same group together.

Step 3.1- PAY A BOOKING-DEPOSIT with WESTERN UNION: US$ 200 per person through in order to: Irwin Poma Flores (Peru) Upon transferring the money email us the Money Transfer Number (MTCN) copy of your reservation and amount paid to: [email protected] and [email protected] to confirm your deposit. We will confirm your reservation on the same day.
Step 3.2-

PAY A BOOKING-DEPOSIT ONLINE with MASTER CARD .-US$ 210 per person. (US$ 200 include 5% card charge.) As soon as we receive your deposit we will send you a final confirmation. (Paying with VISA card

Visa card holders must be Affiliated to Visa Verified.) Check carefully after you `ve paid Online that it does not say "incorrect cardholder" or "operation denied" as this means the payment was not successful. Then Skype us **sas.travel.info or ring us on Tel: +051 84 261920 and give us the details over the phone for us to try and assist you quickly and confirm your reservation. If you don`t receive your Confirmation within 24 hours please send us an email to [email protected]
FINAL PAYMENT:

The remaining balance needs to be paid 14-2 days prior your tour in US$ Dollars cash or Peruvian soles (Exchange rate 2.90 Soles for US$1). Payments with credit / debit cards are accepted with a commission of 5%, Travelers' cheques with 3% only at our Office in Cusco.

Final payments of your tour IN ADVANCE

with card it is possible, it will be with 5% extra or you can transfer the balance through Western Union under the same name.
Terms & Conditions
SAS TRAVEL

Conditions of the Nazca lines tour (from Cusco - end in Lima)

You must carry your original passport for the flyover of the Nazca lines.

1. You must pay for your tour in full by 12:00 noon, 1 day before your departure.

Payment of your balance in the Cusco SAS office is requested in cash. US $ is easier but if you choose to pay in soles the rate charged is generally 3.0 soles = US$1 You can withdraw US$ or soles from the many ATM machines.

2. SAS Travel does not take responsibility for additional costs due to unfavorable weather conditions, natural catastrophe, strikes, accidents, illness, injury, loss of personal items, etc. It is the clients responsibility to carry insurance to cover these types of events. We reserve the right to modify or cancel the program due to any of the unforeseen conditions listed above.

3. SAS Travel will take all reasonable care in providing service to our clients to avoid accident, illness, loss of personal property and will only employ suitably qualified staff. We accept responsibility for the actions of our own employees. SAS Travel cannot however be responsible for any action or event that was unforeseeable or unavoidable. We also cannot be responsible for improper acts by clients or other third party for example Bus companies. You are totally responsable for your own personal property and rented equipment.

You will of course have your entire luggage travelling with you so please ensure that all valuables are kept in your hand luggage while on buses.

4. NOT INCLUDED:

-Meals except for Breakfast in Paracas

5. CANCELLATIONS

Cancelation of tour within 24 hours of departure incurs a loss of 20% of total tour cost if you are changing the tour to a alternative day or 40% of the tour cost for total cancellation.

Cancelation of tour on the day of departure incurs a loss of 80% of total tour cost.

6. When paying the balance in Cusco, there will be a * 3% comission if you choose to use travellers cheques and a 5% comission for use of credit card.

I have read and accept the conditions