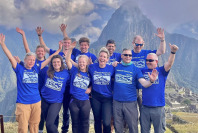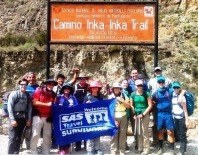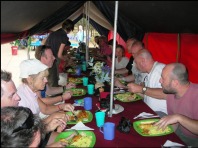 Price Information
US$ 790.00 p/person
(Based on Double / Triple accommodation)
Please Note
From February 2023 travelers have gradually returned and all our popular Incan sites, monuments and destination have been reopened, the Inca Trail Trek to Machu Picchu have been reopened from March 2023, as well as other trekking routes and Train Tours.
---
Updated Information about Covid in Peru.-From October 2022, there are no more Covid requirements to enter Peru. Proof of vaccination and/or PCR tests are no longer required. Travel to Peru is back to normal.
---
The prices of our Tours after the Covid-19, have not been increased despite the fact that several components have suffered increases such as payments in campsites, admission fees and increase in payment to our porters and staff. Thank you for helping us to help others.
*Discounts for Peruvians and Andean Community members: Bolivia, Colombia, Ecuador, for your inquiries email us to: [email protected]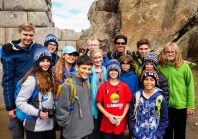 Overview
"... The roads of the Incas were the most useful and stupendous works ever executed by man. " Alexander Von Humboldt
---
....Those snow-capped peaks in an unknown and unexplored part of Perù fascinated me greatly. They tempted me to go and see what lay beyond. In the ever famous words of Rudyard Kipling in The Explorer there was .. Something hidden! Go and find it! Go and look beyond the ranges. Something lost behind the ranges. Lost and waiting for you ... Go!!! Hiram Bingham, 1909
---
The Inca Trail is the most famous hike in South America – perhaps the world – and a must-do and one of the biggest highlights of your trip to Peru. Best known as it treks through a range of spectacular Inca ruins along its path. The stunning scenery spanning through altitudes in the valley from 2700m to mountain passes of 4200m is breath-taking, with views of snow capped mountains. Finally passing through the cloud forest to arrive to the majestic Inca Citadel of Machu Picchu itself . The trek will prove unforgetable not just for the stunning sights but the experiences of being accompanied by the warmth, knowledge and expertise of SAS Travel the Peruvian tour operator who support you in this trek.

SAS Travel is a responsible, reliable and reputable Tour Operator for more than 25 years, offering a quality tours with a special personal touch exceeding expectation of hundreds of clients now friends, thanks to a full time dedicated managing staff, a well motivated professional reservation staff, our camp staff as guides, cooks, assistants, treating our porters well and with respect, promoting a positive impact in their Andean communities and pioneers respecting the environment but overall offering you the highest possible quality treks and tours services within Peru. 4 times rewarded and recognized by Tourism Ministry Dircetur Cusco.

The Machupicchu Historical Sanctuary was created in 1981, with an area of 32,592 hectares. In 1983 it was designated by UNESCO as both a Natural and Cultural World Heritage site in the western hemisphere.
Machu Picchu The Lost City of the Incas was elected in the 7 New Wonders of the World on July 2007.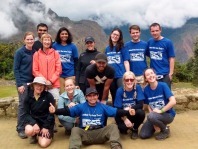 Is it for me?
It is important to be in good physical condition to make this moderate-rated but truly rewarding trek. Stay in Cusco 3 or at least 2 days for acclimatization previous to your trek while you visit and explore the marvels around Cusco (Sacred Valley, Maras Moray Salt mines, Tipon. A porter service for 8 Kg per person for your trek equipment is included for (sleeping bag, mattress and warm clothing for cold nights, we lend you a duffle bag), bring a day-pack to carry your personal items, as a bottle of water, a fleece jumper, snacks, camera, sun cream etc). Recommended age from 11 to 69 y/o. Inca Trail.. if you want to visit and explore a number of stunning Inca sites linked by a beautiful stone pathway built in the midst of the most incredible scenery in rising altitudes but most important enter to this sacred place as the Inkas did. A good mix of culture, nature, archaeology and scenic beauty... then this is for you! Book a spot. register your details in this page (Calendar) and pay a booking deposit online early (6-2 months in advance -or before), Get in shape, Get ready your trekking boots and you will have lots of fun, adventure and a memorable time with SAS Travel.
---
The Acute Mountain Sickness AMS.
A good way to prevent altitude sickness is to stay hydrated by drinking at least 4-5 liters of water a day and maintaining a varied diet rich in carbohydrates. It is advisable to avoid alcohol and tobacco and very large meals. Another golden rule to prevent altitude sickness is resting 2-3 hours once you arrive to Cusco, improve your glucose levels (Coramina tablets) and coca tea cups which is offered in all hotels in Cusco.
How to prevent ?.
Acetazolamide (Diamox, 125 mg) twice a day starting 1 day before the ascent can help prevent or reduce acute mountain sickness and high altitude cerebral edema, 250 mg three times a day is recommended for high-risk patients and / or higher altitudes or that rise very fast.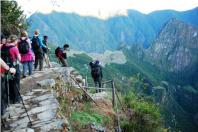 Difficulty
Distance: 45 Km / 28 Miles
Duration: 4 Day / 3 Nights.
When to go: The best time to tek is from March through December, our dry season.
Altitude: 2680m/8817ft to 4200m/13818ft
Difficulty: The trek is rated moderate, any reasonably fit person should be able to cover the route, personal porter is highly recommended.
Temperatures: From minus 4ºC to 28ºC
Note that the Inca Trail is closed February.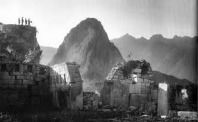 Briefing
Meet the night before the trek in the SAS Travel office in Cusco at 07:00 pm at Calle Garcilaso 270 near the San Francisco Plaza and Hotel Marqueses. Here you will meet with your group and guide. At this time you will be given any rental equipment such as sleeping bags and duffle bags if you have requested an extra porter. Also, arrangements for meeting place or transfers for the next morning are coordinated.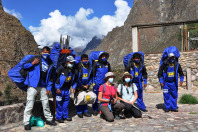 Transport
Private transport to Km 82 from Cusco, (45 Km or 28 miles walk to Machupicchu through famous Inca Trail trek, (3 nights camping), enjoy, admire, explore and hands down at Machu Picchu, Bus to Aguas Calientes town, Train return to Cusco or Train Ollanta and a private bus to Cusco.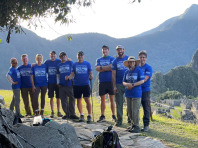 Recommended Hotels
We highly recommend MARQUESES Boutique Hotel in Cusco, it is a beautiful and charming Colonial house built at the end of XVI century that has recently been restored and refurbished, located just one block from Cusco`s mayor Plaza. This great location is part of its popularity, close to all of the most important tourist attractions in the famous capital of Inca`s Empire. Well known for its incomparable hospitality and professional service. We can reserve the hotel and transfers you from the airport on your arrival and back on your return, you will enjoy a safe visit, wonderful attention and be pleasantly surprised by the warmth of the Andean Hospitality. Click on here: MARQUESES Hotel
Due to the safe and strategic location, you are within easy walking distance of the many historical places, museums, restaurants, cultural, artistic and traditional places of the Capital Inca City.
SAS Travel Tour Operator & Travel Agency offices are located alongside Hotel Marqueses so we at SAS Travel can assist you at any time.
http://www.hotelmarqueses.com/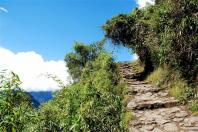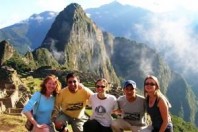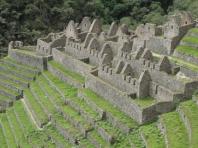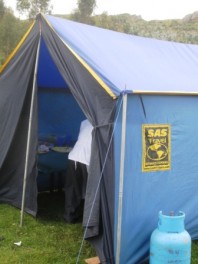 Inca Trail Classic 4Days/3Nights -Group Service. AVAILABLE on: 2023, 2024.
Last Minute Information
The Classic 4 Day Inca Trail Trek to Machu Picchu has been REOPENED.
Minimum 2 People.

FIXED DEPARTURES. -On February this trek is closed.

---

The Inca Trail is likely the most popular multiday hike in the world. The daily departure limit is restricted to "only" 200 tourists and 300 porters, yet the permits often sell out months in advance. (Book 6-2 months in advance or before.)

Booking in advance also allows us to ensure Wiñaywayna camp on 3rd Night, the closest camp to Machu Picchu.

---

AVAILABLE spots on August, September, October, November and December or reserve your trip for 2024. CLICK ON HERE:

AVAILABLE FIXED DAPARTURES

---

HIKE the famous Classic 4 Day Inca Trail Trek to MACHU PICCHU,with SAS,

immerse yourself within the fascinating Incan Civilization in archaeology, history, and traditions. Enjoy watching beautiful Andean mountains and Amazon landscapes, and visit remotes Incan temples, roads, and towns. Indulge in delicious and healthy Peruvian delicacy and enjoy the cheerfulness of Peruvians.

---

AVAILABLE PERMITS IN: 2023, 2024:

4 Day/3 night -Inca Trail Trek -and other versions: (4Day/4Night, 5 Day/4 Night Trek with Huaynapicchu Mt, 5 Day Sacred Valley + Inca Trail with a night at Ollantaytambo. 5 Day Inca Trail Trek de Luxe with Inkaterra Hotel.) See more details and information in each web page.

---

PROMOTIONAL RATES.

4 Day/ 3 Night Inca Trail Trek.

Small-Group Size:

 5-8 people -with 1 Tour Guide.

US$ 790 pp with an 8 Kg porter service. (A trek duffle bag is provided.)

US$ 750 pp without a porter (You carry a sleeping bag, a mattress, clothes.)

US$ 740 pp for students -under 26 y/o with ISIC card, 8 Kg porter included.

---

Huayna Picchu Mt Ticket US$ 85.00 / US$ 40 for students

-Optional.

---

EXPERIENCE this marvelous trek WITH THE EXPERTS, with SAS, -an experienced and highly recommended local trek operator, -you see more when you travel with a local. Our service is second to none !

---

HOW TO BOOK.-

For 4 Day Inca Trail Trek -applicable for group, private trips, other versions of Inca Trail Trek or multi-day tours that include Inca Trail trek.

1. Start by selecting the month and year on the Calendar, then click the starting date for this Trek. This will then take you to the subsequent page where you will be required to enter your details to complete the booking process.

2. Click the option of -number of participants and select the suitable number, then click `continue´.

3. Follow the instructions to fill out the `SAS Travel Registration Form`, you will need to fill out your details as well as the details of all the people travelling with you. Once you have finished click `Send`.

4. You will now be logged into our online payment page. You must pay a booking deposit of US$ 315 per person (which includes a 5% per person card surcharge) or the amount indicated in the page of the tour. (Making an immediate booking payment ensures you secure your booking, as spots are limited).

---

OUR POPULAR TOURS WITH INCA TRAIL TREK.
8 -Day Tour.

Cusco, Inca Trail, Rainbow Mt. Marqueses Hotel.

Click here
9 -Day Tour.

Cusco, 5 Day Inca Trail + Huayna Picchu Mt.

Click Here
5 -Day/4Night

-DELUXE with INKATERRA Hotel.

Click Here
5 -Day/4Night

with Sacred Valley.

Click Here
5 -Day/4Night

+ Huaynapicchu Mt.

Click Here
4 -Day/4 Night

in Aguas Calientes.

Click Here

---

WHAT OUR CLIENTS SAY.
Outstanding Trip Experience!

My mother and I had a fantastic experience hiking the Inca Trail with SAS. We got a great package that included a stay at a great boutique hotel (centrally located in Cusco), and tours to local sites. Our guide and porter team on the trail took great care of us, fed us well, and made us feel like Incan royalty! Everything was well planned and executed. The trip of a lifetime!.

Libby S . California. June 2023

---

Inca Trail Survivors.

Rogelio and Julio are the best tour guides ever. They made the Inca Trail manageable and memorable. Much love and respect to the SAS crew!! Thanks for everything.

Mike. USA May 2022.

---

SAS Numero Uno

Very gracious and adaptable company, particularly in light of the ongoing pandemic. Well organized and, truly, the best in the business. They've been at this a long time and know the ins and outs of making your adventure perfect. We enjoyed our guides David, Reuben, Danny, Martine, and Jorge. They brought the Incan culture to life and were all very personable. A special thanks to Johnathan who coordinated the entire trip. My group of three wouldn't hesitate to use this company again!

PK USA. May 2022.

---

Best four days, best guides.

Best four days of my life!!! Danny was the best guide I have ever had!!! He made the trail so much fun and was so informative. The porters were so impressive and sweet, and it was the best food I have ever eaten. Can't recommend going with SAS enough! An unforgettable trip.

Sierra F May 2022.

---

Great company and people!

Very attentive, organized, flexible, and punctual. David was a wonderful guide. Knowledgeable, friendly, calm, and funny!

Iris K. May 2022.

---

Exceptional Quality of Tour and Service !

The quality of the SAS, through the Inca Trail to Machu Picchu surpassed all of my expectations. I love day hikes but was a little bit concerned about 3 nights of camping and eating on the mountain. The level of organization shown by our tour guide Deyviss and the porter/chef staff was literally unbelievable. The time scheduling of each day seemed to be much better than the other tours. It was clear that not hiking in the dark was a priority for the SAS tour which means you can enjoy the views and not worry about a missed step.

The quality of food we received was hard to comprehend. Breakfast, lunch, dinner, and snacks were all taken care of along with regular coffee and tea. As a special bonus, there was an extremely fun Pisco Sour cocktail making and drinking session in a beautiful bar after the tour. This was great for reminiscing after 4 days on the trail, exchanging photos and stories, and just relaxing and celebrating after a rewarding excursion.

Book SAS and ask for Deyviss. You can't do any better.

Mike C March 18 th 2022.

---

MARQUESES Boutique Hotel

GET a FREE UPGRADE to our Suite or Deluxe rooms (booking this tour 6-2 months before.) Best location in Town, 24/7 Oxigen Assistance, (And many cups of Coca tea for the altitude). Free Pick up from Airport at your arrival to Cusco, Buffet Breakfast, Family-friendly and Non-smoking Hotel, Internet and Wi-Fi. "Charming and Amazing Hotel, Great Location one block near the center, the hospitality will blow you away. Your every need is attended to by friendly, knowledgeable staff. Excellent three-star Hotel". © 2022 TripAdvisor LLC
WALK THE INCA TREK WITH THE EXPERTS...  HIKE with SAS !
WHAT IS INCLUDED:
- Pick-up from your hotel and drop off at your hotel upon return.
- Private SAS transportation from Cusco to Km 82, -the start point of Inca Trek.
- Entrance fees for the Inca Trail Trek + entry to Machu Picchu Citadel.
- Igloo Tent for 2 people -spacious, comfortable. Eureka Timberline, Doite.
- Inflatable air mattress, a pillow, and a toilet tent are set up in each campsite.
- Cooking and Dining tents with camping tables, benches, gas stove, plates, cutlery.
- Friendly, knowledgeable, and experienced guides, experienced cooks and porters.
- Delicious, nutritious and healthy.-A gourmet meal with local products. (Vegetarian meals and our cooks will cater for special diets.) 9 Meals in total (3 B,3L,3D)
- Afternoon Tea Time, and snacks.
- 8 Kg personal porter service for your clothes and equipment.
- A duffle bag is provided to carry your belongings during the trek.
- Buckets with hot water for washing in each campsite.
- Boiled water to drink is provided (people sell bottled water along on Day 1,2).
- First-aid kit including emergency oxygen bottle carried by our guide. 
- Inca Trail Survivor Certificate and an Inca Trail Survivor T-shirt.
- Bus ticket from Machu Picchu Citadel to Aguas Calientes town.
- Train ticket return to Cusco or Train to Ollantaytambo plus a private van to Cusco.
- Transfer to your hotel in Cusco.
---
OUR RECOMMENDATION FOR A GREAT EXPERIENCE:
Before start planning to hike Inca Trail, we recommend you to improve your fitness levels, visit your doctor and have complete medical check and mention you are planning to hike in over 4,200 masl. The fitter and more physically prepared you are, the more you will enjoy this trek. Keep well hydrated previous and during the hike. Normal walking pace with stops. Bring a comfortable hiking boots, a 20 Lt back pack and walking poles.
If you are not prepared for a 4-Day hike, therefore the 2 Day short Inca Trail hike version is still a great and impressive experience and demands less effort. Keep in mind most travelers take a train to reach Machu Picchu, the easy form if you are not sure to hike. See our -multiday tours or single trips by train to Machu Picchu options, a magical lost City of the Incas, and have an awesome day in this wonderful place.
---
WHEN PERMITS FOR INCA TRAIL TREK ARE SOLD OUT,
We do recommend you hiking these awesome treks:
4 Day Lares Trek + Short Inca Trail,  2 Day Short Inca Trail,  3 Day Sacred Valley + Short Inca Trail, 5 Day Salkantay Trek:
Lares Trek + Short Inca Trail to Machu Picchu 4 Day.    
Salkantay Mt Trek to Machu Picchu 5 Day
2 Day Short Inca Trail Trek.
3 Day Sacred Valley+Short Inca Trail.
Rainbow Mt, Short Inca Trail,Sacred Valley, Cusco 5 Day Tour.
---
Hablas Español, Castellano ?.- Si Usted es hispano-hablante les expresamos las disculpas del caso, por no mostrar la mayoria de los Tours que ofrecemos en esta lengua, pero aclaramos que nuestros Tours son en Español e Ingles segun mande el interes de nuestros clientes y ademas Ud. podra solicitar informacion, copia del tour o poder reservar enviando un correo electronico a [email protected]
Program Itinerary
What is Included:
Pre-Departure meeting with your guide in your Hotel.

Collection from your hotel in Cusco from 05:45 am or Urubamba.

Private bus from Cusco to Km 82 -Inca Trail Trek beginning point.

Full meals for the entire tour: 3 Breakfast, 3 Lunch 3 Dinner, (vegetarian, vegan option, gluten,wheat-free, or special diets upon your request). No shellfish. Pork is not served.

Permit and Entrance Fees for Inca Trail Park + Entry to Machu Picchu Sanctuary.

New Entrance fee -Sernamp Park Ticket at Km 82.

Group porters to carry (camping equipment: client tents, dining and cooking tents, table, stools, cooking gear, stove, gas container, cutlery, plates, food, and fresh vegetables).

Excellent experienced SAS tour guide -6-8 passengers with 1 tour guide.

Expert SAS gourmet mountain cooks and assistants.

Happy hour with hot drinks every afternoon on the campsite.

Boiled water to drink provided from 2nd day afternoon.(After 2nd Day lunch).

A gentle start to the day with a wake-up coca tea in your tent.

A tent for 2 person, comfortable and spacious (Eureka Timber 4, Doite 4)

Inflatable Thermal-rest mattress. (Pillows by request)

Buckets of hot water for washing in your tent every day.

Biodegradable soap and hand cleansing gel.

Emergency First-aid kit and Oxygen assistance.

2-3 hours official guided tour in Machupicchu and extra time for yourself.

Bus Ticket down from Machupicchu to Aguas Calientes town.

Tourist Expedition train return to Poroy Station or Train to Ollantaytambo plus a 2 Hrs by private bus transfer to Cusco.

Transfer from the Train Station to your Hotel.
What is not Included:
Accommodation in Cusco. We recommend Marqueses Boutique Hotel.

A warm sleeping bag, 3 or 4 season.

Single tent US$ 70 Upon your request. -Optional.

Trekking poles US$20 a pair -Optional.

Breakfast on Day 1 and Lunch on Day 4th.

Ticket for Huaynapicchu US$ 85.00 pp ($40.00 for students) -Optional

Snacks for the hike as energy bars, snickers,dried fruits.

Tips for the trekking crew porters,cooks and guides.

Flight Tickets Lima-Cusco.

Travel Insurance. We recommend you Nomade Insurance or others.
Additional Options:
We recommend that you bring:
Original passport and (University, College valid student card if applicable).

A comfortable 25 Lt trek backpack to carry your personal belongings if you hired a personal porter for 8 Kg. (A duffle bag is provided then porters will carry your belongings in.)

Warm sleeping bag Minus 8ºC (You can hire from SAS Travel.)

Lighter style trekking boots with good ankle support or tough sport shoes, (light sandals or clogs are recommended to rest at campsites).

Trekking poles with rubber tips. (metal tips are not allowed on the trail).

Warm clothes, layers for variable temperature especially at night

Thermal underwear can be worn in the sleeping bag or in cold conditions

Gloves or mittens, scarf, wool socks, woolen hat for cold nights

T-shirts and trekking pants that zip-off to short pants for comfort

Flash light, head torch and extra batteries

Camera and extra batteries, -Binoculars

Wear a hat with a broad visor to keep the sun off your face

Sunscreen and sunglasses

Personal medical kit, insect repellent

Rain Gear: a good rain jacket, (plastic rain poncho available in Cusco).

Toiletries, toilet paper, small towel

2 liter water bottle, (disposable plastic bottles are forbidden).

Bathing suits for hot springs for hikers with an extra night in Aguas Calientes (5 Day Inca Trail with Huaynapicchu and Aguas Calientes)

Extra money for drinks en route, Machupicchu and Aguas Calientes.

Tips for (porters, cooks and guides. ($50-60) It is a tradition. Not mandatory.

Emergency money at least 300 soles. Total per person ($150 -$180) Approximately.
Recommendations
What Inca Trail Trek to Choose ?

If you have a bit of extra time we recommend you choose the Inca Trail tour option:

---

Inca Trail plus Huaynapicchu Mt. and Aguas Calientes town 5 Days/ 4Nights.-

We definitely believe that if you are doing the Inca Trail trek and also want to climb Huaynapicchu mountain then your best value for money if you have 5 Days is this option. This program is for those people who want to do the Inca Trail trek, stay overnight in Aguas Calientes town, enjoy the hot springs pools, the second visit of Machupicchu and walk the top of Huayna Picchu mountain on day 5th is 300 meters of the gradual walk up to get great views from the summit.(Park office still does not allow for people with an Inca Trail permit to simply add the Huaynapicchu permit. They only sell the Huaynapicchu permit combined with a Machupicchu entrance fee so is costly.) To get the best value from this you should stay the night in Aguas Calientes and re-visit Machupicchu the next day with your walk up Huaynapicchu mountain done then as you also get that full extra day in Machupicchu. This is especially a good opportunity in the wet season giving you a second opportunity to see Machu Picchu in good clear weather. So this package includes the second entrance to Machu Picchu on the 5th Day and permits to walk Huaynapicchu mountain and train in the afternoon back to Cusco arriving around 8:00 pm on your 5th Day. (Guide, Bus tickets on Day 5th and Lunch are not included).

---

What is Huayna Picchu Mountain walk.-

. Huaynapicchu is the steep mountain, towering above the north end Machupicchu, often the backdrop to many photos of the ruins. It looks a bit daunting from below, but while steep, it's not an unusually difficult ascent, and most reasonably fit persons shouldn't have a problem. Stone steps are laid along most of the path, and in the steeper sections, steel cables provide a supporting handrail. That said, expect to be out of breath, and take care in the steeper portions, especially when wet, as it can become dangerous quickly. There's a tiny cave near the top that must be passed through, it is quite low and a rather tight squeeze. Take care at the peak, it can be somewhat precarious, and those afraid of heights may want to hang out just below. For most trekkers, the views are awesome and inspiring. There are also a few ruins near the top. If visiting these ruins, you'll see a second way to start making your descent down the mountain, along with some very steep and shallow steps.... these steps are a bit dangerous if wet, but the hike may be well worthwhile. This hike is one of your best bets for getting away from Machu Picchu crowds. Access to Huaynapicchu is limited to 400 visitors per day split In 2 sessions one at 7:00 am and the other at 11.00 am. The 11.00 am time slot is the most popular and so for a high season may have to be booked a month in advance and fit just after your group guided tour of the sanctuary. The cost is $85.00 or $45.00 if you have scanned through a valid University card.

---

What is Montaña Mt walk.-

It is the trek to the summit of Machu Picchu Montaña Mt located to the south-west of Machu Picchu citadel at 3,050 masl (600 meter of gradual ascent from the citadel) it is a trek of 3- 3.5 hours to the top of the mountain located at the left of the citadel, The trek to the Montaña Mt offers unparalleled views of the famous Inca sanctuary and panoramic vistas of the surrounding mountains scenery, it is considered to be a moderate to challenging trek. When permits for Huaynapicchu mountain are sold out you will have only this option, we recommend starting this trek at 07:00 am. Entry: $85 pp and $45 pp with University cards.

---

Where our tours start.-

All our tours as Classic Inca Trail to Machu Picchu hikes 4Day/3Night , 4Day/4Night or 5Day/4Night, short 2 Day/1Night Inca Trail, alternatives hikes to Salkantay, Lares, HuchuyQosqo, Choquequirao, Auzangate, tours by train to Machupicchu, Jungle trips to Manu Park, trips to Puerto Maldonado start from Cusco, located at 3,400 meters in the southwest mountains region of Peru. Cusco (the center of the Inca civilization) is the oldest Inka´s ancient capital called Tawantinsuyo, now it is a beautiful and impresive city in Peru with many Inca temples around blended with the Spanish heritage and rich architecture history and Art which from long time ago was named as the Rome of America. Cusco is still not a big city compared Lima or Arequipa, quite safe, a 10 minutes ride from the airport and you are at the center of Cusco, more than 20 churches, monasteries and Plazas and most of the travellers found this city very beautiful, with many good restaurants and shops where staff speak English, most people here speak Spanish and Quichua the Inka´s language, official taxis for less than $1.5 per service (3-4 Soles)... then after your great days in Cusco and around you can continue visiting Manu National Park, Jungle trips to Puerto Maldonado, Colca Canyon in Arequipa, Nazca Lines, Paracas Reserve, Ballestas Islands, the Lake Titikaca in Puno or still visit Copacabana, Sun Island, Uyuni Salar in Bolivia.

---

What is the easiest way to reach Cusco.-

Get a flight from Lima (Peru´s capital city) located at the coast near the Pacific Ocean at 0 -cero meters, there are several air companies as Latam, Taca (Avianca), StarPeru, Peruvian Airlines, it takes 1 hour (most of the flights are early in the morning and afternoon). Bus from Lima to Cusco takes 24 Hrs (Cruz del Sur Crucero, Oltursa and Civa are rec bus companies if you have plenty of time and your desire is explore the coast).

---

Acclimatization for your hike Inca Trail, Salkantay, Lares Choquequirao, Auzangate treks.-

Once you arrive to Cusco located at 3,400 masl .. see how many meters high it is from Lima, you may feel a headache and a little tired, best advice is to rest and coca tea, people feel better after a cup a coca leaf tea. For all our hikes around Cusco and MachuPicchu you will need to walk up to over 4,000 masl (more than 1,000 meters) to have this spectacular views from the Andes so you need to acclimate and prepare your body to cope with the mountains while you can hike around Cusco (2-3 days...) see the Sacred Valley with Pisaq, the South Valley with Tipon, The Baroque route & Urcos lake, Maras Moray and Salt Mines, see museums, colonial casonas, Inca´s temples, Plazas and Markets around Cusco.

---

Personal porter.-

When you hired a personal shared porter for 8 Kgs and you request a sleeping bag and mattress, both weight 3.5 Kgs so you can add 4.5 Kgs extra to your duffle bag. If you hire a 6 Kgs porter then 2.5 Kgs weight for your personal clothes. A duffle bag in lend you and given the night previous your hike at the meeting point.
Please Note
1.- The Departure point for the trek:

Pick up from your hotel, early after your breakfast in your hotel by 06:00 am

2. - Left Luggage during your trek:

It is best to leave extra luggage in your hotel in Cusco since you will arrive back around 8:00 pm on the 4th day. or Free storage of your belongings while on the trek is available at Hotel Marqueses (Calle Garcilaso # 265, Telephone 084 257819). If you want to use this service you must please collect a luggage deposit tag from the briefing the night before and have this secured on your left luggage in Hotel Marqueses by 5.20 am on departure day or organize to leave your bags the night before. You can pick up your belongings at any time from Hotel Marqueses with your tag receipt.

3.- Personal Porter:

Unless you hire an "extra porter" you need to carry your backpack with personal items, sleeping bag, and mattress. If you have no experience in high-altitude trekking or are feeling a little worried of it, please let us know immediately as organizing an extra porter for Inca trail is very difficult and not always possible. Regarding "extra porter", you will still need to carry a daypack, with your camera, water bottle, snacks, a fleece or something warm and a rain poncho in case of rain and anything you will need before lunch as porters do not walk alongside you. You will possibly meet up with your bag at lunch and then at campsites. We will provide you a duffle bag for your personal items to be carried by a personal porter, please return these blue bags after your trek.

4.- Passport and student card:

We recommend that you bring your original passport and (Univ student card if applicable). If you have booked with an old passport number please you must bring both of your passports. Inform previously to our office staff in Cusco.

5.- Drinkable water on the trail.-

Bring 2 or 3 Lt of water for Day 1 and 2, there will be hot and cool drinks at mealtimes provided by our staff, we provide boiled water from 2nd Day at lunchtime, bottled water and drinks are sold by locals on Day 1 and 2.

6.- Time for the hot springs in Aguas Calientes?

Yes, you will have, very recommended and really good for your legs and body... another 10 minutes extra walk but worth it.

7.- Hot shower: ?

Only the first camping site.

8.- Temperature:

Day temperatures vary from 12 -22 degrees Celsius

you must always use layering to manage the temperatures well. Night temperatures, (in the coldest season May to Sept) average -2 to -5 degrees Celsius. The 3rd night is warmer average 6 degrees Celsius as it is lower altitude.

9.- Environmental issues:

Please carry your personal rubbish to each campsite where the porters will pack it out. There are toilets at points along the trail and in campsites. At other points please leave the trail on the non-river side at least 30m and burn or bury toilet paper. Please encourage your group and staff to protect the environment.

10.- Tips for the porters, cooks and guides and emergencies:

We recommend considering US$50-60 this is not mandatory but it is a tradition. You need to have your own money for bottled water or other drinks if wanted along the route, Machu Picchu and Aguas Calientes. Emergency money of at least US$90 (for early return from the trail to pay a train ride to Aguas Calientes, bus to Machu Picchu and meet your group at the sun´s gate, and USD$20 for water/drinks, souvenirs, along the trail, Machu Picchu and hot springs at Aguas Calientes. Total per person (US$150 -US$180) approximately. As for all American countries, tipping is common practice and is a part of the experience but not obligatory. Generally, groups prepare a collective tip that is shared out between the porters, trekking crew and cooks on the 3rd night. It is customary to thank the guides with a voluntary tip after the Tour in Machupicchu on the fourth day. Please only use this information as a "guideline" requested by some trekkers but don`t let it cause you, or any other person in the group discomfort. Some will not tip at all and some may want to tip more but it is a personal and private decision for each individual and should be respected in that way. Please don`t allow it to become stressful and just tip what you feel is correct. Remember some trekkers are students and other successful businessmen. More detailed information on tipping is available on the website in the frequently asked questions section...Please read this before the trek as the guides don´t tend to give a lot of details when asked since tips are voluntary so they don`t want to make people feel uncomfortable.

11.- Climbing of Huayna Picchu Mountain.-

On Day 4 at 11:00 am.- If you have reserved and paid for a permit in advance, please reconfirm with our office staff and your trek guide at the briefing time. (When Huayna Picchu permits are sold out a walk to Machu Picchu Mountain is an option -3 hrs. walk). Otherwise, a free walk to the Inca Bridge is highly recommended.

12.- Bus Down from Machu Picchu to Aguas Calientes town and Lunch:

After your visit in Machu Picchu you are given your bus ticket for the ride down to Aguas Calientes which you can use at any time if you would like to further explore the site independently. The meeting place in Aguas Calientes is Hostel VIAJEROS (located at the 1st bridge left side) close to the bus arrival area and this is where your buffet lunch in Aguas Calientes is provided from 1.45 pm. At 15:00 pm train return to Cusco and arrive by 7:40 pm.

13.- Duffle Bags and personal porter:

At lunchtime in Aguas Calientes town, your guides will provide sacs to those who hired extra porters for transporting your belongings back to Cusco, If you return to Cusco with the porter´s bag please return it to our office in Cusco or leave it at Hotel Marqueses, if you are at different hotel please send us an email to collect it.

14.- Peru Rail train tickets:

If you would like any train tickets changes after the start of the trek must be made in person at Perurail in Aguas Calientes Station with proof of identity (ie your original passport.) They may charge fees for change of date and coach options will be according to space availability.

15. - Illness once you have started the trek:

If you are unable to complete the trek and need to return on the 2nd day, you will be accompanied by a porter to Km 82 and train to Aguas Calientes or from here transport to Ollantaytambo and night at Ollantaytambo.(not included) If you are more seriously ill you will be accompanied by the assistant guide and may need to return to Cusco for medical assistance. You can still join up with the group on the 4th day by taking a train to Aguas Calientes on the 3rd day with overnight here and continue the tour of Machu Picchu as usual but the cost of the train from Cusco is payable by the passenger. All helicopter, van evacuations are at the expense of the passenger.

16.- Travel Insurance.-

We strongly recommend that full Travel Insurance is taken, which includes cover, under certain circumstances, against the loss of deposit or cancellation charges. Please note that no reimbursements are given when cancellations occur or for any unused services. (Eg: World Nomades Travel Insurance).
Frequently Asked Questions
Booking Information
HOW TO BOOK AND CONFIRM.

1. Start by selecting the month and year on the Calendar, then click the starting date for this Trek. This will then take you to the subsequent page where you will be required to enter your details to complete the booking process.

2. Click the option of -number of participants and select the suitable number, then click `continue´.

3. Follow the instructions to fill out the `SAS Travel Registration Form`, you will need to fill out your details as well as the details of all the people travelling with you. Once you have finished click `Send`.

4. You will now be logged into our online payment page. You must pay a booking deposit of US$ 315 per person (which includes a 5% per person card surcharge) or the amount indicated in the page of the tour. (Making an immediate booking payment ensures you secure your booking, as spots are limited). Also payment through Pay-Pal are accepted.

---

FINAL PAYMENT:

Pay the remaining balance of your Tour 4-2 days before the date of your Tour at our office in Cusco (Garcilaso Street 270) in US$ cash OR pay with a card with a 5% -card fee OR pay on our website in -How to Pay button using your reservation code.
Terms & Conditions
1.- You must advise SAS Travel office staff and guides of any medical problems or allergies. You need to have good health and a good level of fitness is required. If your health is questionable for this type of challenge, then you should consult a doctor. If you are over the age of 69, you will need to present us with a current medical certificate. It is highly recommended to arrive in Cusco a few days before your hike and stay in Cusco at least 3 - 1 night previous to your hike so that your body is prepared for the altitude.

2.- You must advise your guide if you wish to leave the group or the camping area for independent walks or sightseeing. If you are experiencing any problems with the service of the guide or tour, please advise the guide at that moment so he can resolve any problems ASAP. Any further complaint must be made by email to the company within 7 days of the end of the tour.

3.- Bring your original passport and valid student card (if applicable) on the trail. If you do not take the correct passport as indicated in your booking and permit documents, the control will annul your permit and refuse your entry to the trail. If for any reason, you organize a new passport after we have purchased your permits, you must send us a copy of your new passport or email the new numbers and bring both of your passports with you, or if this is not possible advise us in writing with a scan of the old passport and your new passport for us to present to the Park controllers with official documentation to avoid problems.

4.- The student US$40 discount for use of student cards is regulated by the park itself, not SAS Travel. All students with valid University cards are validated by the control of the park and only accepted if you scanned a clear copy of your valid student card through with your deposit at the time of booking and it is confirmed through our agent. A Youth Travel card is not accepted to pay as a student by the Park control. 26 years old is the máximum age to be admitted as a student.

5.- A personal porter is not included in this tour we recommend hiring an 8 Kg porter service when you book a tour, (a sleeping bag and a mattress weight 3 Kg approx, so you have 5 Kl for your clothes) at the time of briefing a duffle bag will be given to you so you can pack your items previous to the morning of your hike (Please make sure your duffle bag does not exceed the limit of the weight, all hotels can provide you with a scale to weigh your bag.) The rest of your belongings can be stored in your Hotel or you can leave them in our Hotel Marqueses near the SAS Travel office.

6.- Every hiker must have and bring a comfortable 20-30 Liter daypack to carry your items. Bring 2 liters of drinkable water for Day 1 (disposable plastic bottles and plastic bags are forbidden). Our crew will offer you boiled water at Lunchtime on the 2nd Day until the end of the hike, locals sell bottled water and drinks on the route and campsites on days 1 and 2. Hot showers are available on the 1st campsite for 15 Soles (Optional). At the campsite, we will offer you hot water buckets for washing/cleaning purposes.

7.- If you are a single traveler and you would like a single tent you need to pay an extra fee, on tour with accommodation in Cusco you are obliged to pay a single supplement for a hotel room but if you do not require a single tent on the Inca Trail hike and are happy to share, then you can let us know at the time of booking and be exempt of this US$70 fee. (This depends if there is someone else willing to share the tent that is the same gender.)

8.- Change of dates is not possible after a permit has been purchased and processed. It is non-transferable nor refundable. The deposit will be forfeited and penalty costs will be applied. Please note that we do this because we are prohibited from re-sell your spot/permits after you have canceled. However, you can use part of the permit for Machu Picchu admission on other tours such as Lares, Salkantay, or train tours to Machu Picchu on the indicated reserved dates.

9.- This 4 Days /3 Nights includes transport return to Cusco. Our preference would be a train departure at 15.00 Hrs train to Ollantaytambo plus a private bus to Cusco or a direct train from Aguas Calientes station to Cusco, on Day at afternoon. The group will arrive in Machu Picchu by 07:00 am then have 5-6 hrs approx for a guided tour and free time. By 13:00 Hrs we will board a bus down to Aguas Calientes for a last group lunch in our Hostal in Aguas Calientes and wait for the train to return to Cusco. On days like Inti Raymi on June 24, Independence day on July 28, and easter there may be some slight changes for which we appreciate your understanding.

10.- If you decide not to go, or you become ill or injured on the trail and are unable to continue, a porter or assistant will accompany you back to a safe area with emergency assistance at Ollantaytambo town, from here you can continue by train to Aguas Calientes town and meet the group on the 4th morning (train cost will be at your expenses US$70-80 approx). Helicopter air lift and medical assistance are paid at the expense of the passenger, therefore we recommend having Travel Insurance. If you fail to complete the hike due to illness we will assist you to meet your group at Machu Picchu to recommence your tour there, although there will be no refund from the original payment, we will however provide clients with suitable documentation to certify your illness and this can be used to present to your Travel Insurance Company to claim a refund. If this is the case a hotel in Aguas Calientes, meals during this time, a tour in Machu Picchu, a bus down to Aguas Calientes, and a train return to Cusco with the group will be provided by SAS Travel at no extra cost, except the train to Aguas Calientes which costs US$ 70-80 pp and the bus up to Machu Picchu which costs US$14

11.- Huayna Picchu Mountain Entry.- The entrance ticket for this trail is not included in the hike, it is optional due to limited spots, therefore you must reserve and pay in advance US$85.00 per adult / US$ 45.00 with a student valid card, you must send us a copy of your student's card at the time of booking. This ticket will be for the second turn at approx 11:00 after your guided tour of Machu Picchu. In case Huayna Picchu Mountain tickets are sold out the alternative is a walk to Montaña (same costs apply).

12.- Tips for the porters, cooks, and guides. ($50-60) is not mandatory but it is a tradition. You need to have your own money for bottled water or other drinks if wanted along the route, Machupicchu and Aguas Calientes. Emergency money of at least 300 soles. Total per person ($150 -$180) approximately.

13.- Travel Insurance.- We recommend that full Travel Insurance is taken, which includes cover, under certain circumstances, medical evacuation, against the loss of deposit or cancellation charges. Please note that no reimbursements are given when cancellations occur or for any unused services.

---

Acceptance of Risk.-

1.- SAS Travel itineraries have been designed to provide participants with an exposure to the true nature of the environment visited and therefore involve an element of personal risk and exposure to potential hazards over and above those associated with normal "package" holidays. The client acknowledges that the nature of the tour is adventurous and that such activities may involve a significant amount of personal risk.

2.- When transportation protests and strikes are declared in Cusco without previous notice, all roads are blocked, and the entire group will need to depart Cusco the night before the tour and do camping near the beginning of the trail to avoid the risk of cancelation of your tour. (We recommend you to come to the SAS Travel office when you arrive in Cusco, to make sure that everything is ready and we ask you to bring your original passport with you.) We recommend arriving in Cusco a few days before your tour.

3.- In extreme cases when Inca Trail to Machu Picchu is declared closed for safety reasons SAS Travel can replace your trek with an alternative trek such as 4 day Lares trek or 4 day Salkantay or Choquequirao trek and your booking deposit and payment money will be used for this, there will be no refund from the original payment or other train trips to Machu Picchu.

4.- SAS Travel will take all reasonable care in providing service to our clients to avoid accident, illness, or loss of personal property and will only employ suitably qualified staff. We accept responsibility for the actions of our employees. SAS Travel cannot however be responsible for any action or event that was unforeseeable or unavoidable. We also cannot be responsible for improper acts by clients or another third party. You are responsible for your personal property and rented equipment from our company.

5.- SAS Travel does not take responsibility for additional costs due to unfavorable weather conditions, natural catastrophes, political strikes, road strikes, accidents, illness, injury, loss of personal items, etc. It is the client's responsibility to carry Travel Insurance to cover these types of events. We reserve the right to modify or cancel the program due to any of the unforeseen conditions listed above.

---

Cancelation made by the client.-

a.- Cancelation of tour once you have booked, permits have been purchased a reservation has been confirmed incurs a loss of the booking deposits the US $300.00 per person plus cards or Paypal surcharges. These are calculated from the day written notification is received by SAS Travel.

b- Cancellation of tour within 60 Days to 41 Days before of starting date incurs a loss of 70% of the total cost of the tour. You must pay a balance online using your reservation code in our website.

c- Cancellation of tour within 40 Days to 35 Days before of starting date incurs a loss of 80% of the total cost of the tour. You must pay a balance online using your reservation code in our website.

d- Cancellation of tour within 34 days to 15 Days before of starting date, incurs a loss of 90% of the total cost of the tour. You must pay a balance online using your reservation code in our website.

e- Cancellation of tour within 14 Days to 72 hours of departure incurs a loss of total tour cost. You must pay in our website the outstanding balance online using your reservation code in our website.

20.- However we can organize for you an alternative tour to visit Machu Picchu with your group (on Day 3rd and 4 th), joining your group and utilizing your return train ticket and permits entrance to Machu Picchu and your bus down to Aguas Calientes town, then completing the tour as normal from Aguas Calientes on Day 4 (You must pay US$90 pp for a Train Ticket Cusco to Aguas Calientes and Bus up to Machu Picchu, Free Accommodation and meals.) Free transfer to the Train station from your hotel in Cusco.

21.- Final Payment.-

The final balance of your tour will be sent to your email with detailed information. You must pay the full balance of your tour 1 month before the date of your tour departure using any of the payment options indicated on our website or before this date. If you need to amend or add anything to your final confirmation invoice (for example, add equipment, upgrade your hotel in Aguas Calientes, Vistadome Train return, etc) you must contact us at least 6 weeks before the tour. This is done by contacting our staff at: [email protected]

We can then adjust your invoice accordingly and reconfirm the exact balance you need to pay by emailing you that week. You will need to add the 5% credit card commission or 6 % PayPal commission. Or pay in US$ cash at our office in Cusco at your arrival. (Payments with Credit / Debit cards in our office in Cusco are accepted with a 5% surcharge.)

I have read and accepted the conditions.