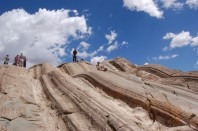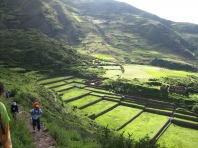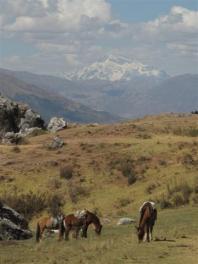 Price Information
US$ 30.00 p/person
(Based on Double / Triple accommodation)
Please Note
With an English speaking Guide:
US$ 60.00 per person (2 person)
US$ 50.00 per person (3-4 person)
US$ 40.00 per person (5-8 person)
Overview
This tour is led by a "Horse Man" (non english speaking) to lead you at walking pace. The reality is that usually the ranches use experienced boys who care for the horses. Many people find this interesting especially when they learn something of the life of this person and it complements their experience. They may tell you some interesting things about the ruins as well but we do not vouch that they are all true! Most people choose to see these sites on horseback rather than in the City tour as they are more interested in the views and ride than the information but if you want to know good clear info about the sites you can organise an English Speaking guide to accompany you. see addtional options.
The tour is approximately 4 hours from the departure from the office to when the horseman leaves you to explore Saqsayhuaman independently. This includes the time to organise the horses for you.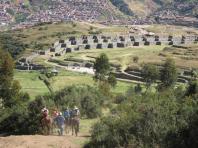 Is it for me?
This is not a gallopìng horse riding tour, this is more for a countryside paseo, horses can run a bit in a certain section of the ride if you have experience.
Caballo de Paso horses for galloping only in the Sacred Valley, if you are interested we can also arrange a tour for you.
Difficulty
no riding experience is requires as only led at walking pace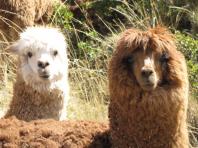 Transport
Transport to the Ranch is provided but return to Cusco at the end is by foot
Recommended Hotels
We highly recommend Marqueses Boutique Hotel in Cusco, it is a beautiful and charming Colonial house built at the end of XVI century that has recently been restored and refurbished, located just one block from Cusco`s mayor Plaza. This great location is part of its popularity, close to all of the most important tourist attractions in the famous capital of Inca`s Empire. Well known for its incomparable hospitality and professional service. We can reserve the hotel and transfers you from the airport on your arrival and back on your return, you will enjoy a safe visit, wonderful attention and be pleasantly surprised by the warmth of the Andean Hospitality.

Due to the safe and strategic location you are within easy walking distance of the many historical places, museums, restaurants, cultural, artistic and traditional places of the Imperial Inca City.

SAS Travel Tour Operator & Agency offices are located alongside Hotel Marqueses so we at SAS Travel can assist you at any time.