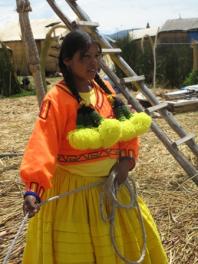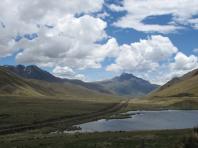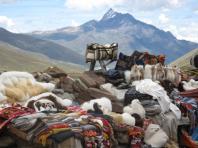 Price Information
US$ 290.00 p/person
(Based on Double / Triple accommodation)
Please Note
Price per person based on double occupancy.
Single supplement is $ 70.00 to cover single room for 2 nights
Overview
The lifestyle of the Aymara is one where men, women and children live without the superficial trappings of western civilisation. Working in unison with the land, lake, family and neighbors. Here, to be lazy is a sin. People will constantly be working their fields, women attending to daily chores and dressed in the most beautiful traditional garments, the men will be walking the trails drop spinning or knitting intricate patterns into their world famous woven garments. Each tells a story and you will be fascinated by each while you eat probably the best trout you have ever tasted on Taquile Island before returning to Puno!
Is it for me?
We would suggest you don´t need to backtrack to Cusco unless you have further tours departing from there or a flight.
If you have not already organised flight from Cusco to Lima then you can fly from Juliaca (Puno) to Lima without backtracking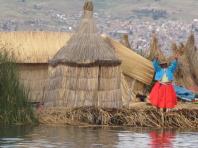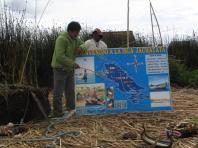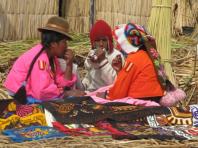 Transport
Tour Bus transport to Puno with English speaking guide, motor boat for Islands tours
Recommended Hotels
If you are heading to Cusco we highly recommend Marqueses Boutique Hotel in Cusco, it is a beautiful and charming Colonial house built at the end of XVI century that has recently been restored and refurbished, located just one block from Cusco`s mayor Plaza. This great location is part of its popularity, close to all of the most important tourist attractions in the famous capital of Inca`s Empire. Well known for its incomparable hospitality and professional service. We can reserve the hotel and transfers you from the airport on your arrival and back on your return, you will enjoy a safe visit, wonderful attention and be pleasantly surprised by the warmth of the Andean Hospitality.

Due to the safe and strategic location you are within easy walking distance of the many historical places, museums, restaurants, cultural, artistic and traditional places of the Imperial Inca City.

SAS Travel Tour Operator & Agency offices are located alongside Hotel Marqueses so we at SAS Travel can assist you at any time.
http://www.hotelmarqueses.com/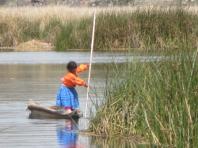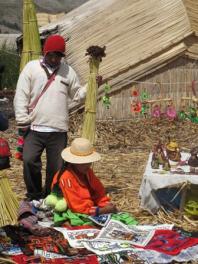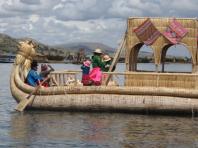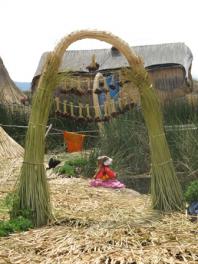 Titicaca Lake Islands Puno 3 Days / 2 Night from Cusco (end in Puno)
Special Offer
MARQUESES Boutique Hotel GET a FREE UPGRADE to our Suite or Deluxe rooms (booking this tour 6-2 months before.) Best location in Town, 24/7 Oxigen Assistance, (And many cups of Coca tea for the altitude). Free Pick up from Airport at your arrival to Cusco, Buffet Breakfast, Family-friendly and Non-smoking Hotel, Internet and Wi-Fi.  "A charming and Amazing Hotel, Great Location one block near the center, the hospitality will blow you away. Your every need is attended to by friendly, knowledgeable staff. Excellent three-star Hotel". © 2022 TripAdvisor LLC
Program Itinerary
What is Included:
-Transfer at 07:00 am from your Hotel in Cusco to Bus Terminal.

-Guided tour enroute to Raqchi, Andahuaylillas, Pucara.

-Buffet Lunch in Sicuani,

-Reception and transfer to Hotel Qalasaya in Puno.

-2 night at Hotel Qalasaya (4 stars hotel at centre of Puno)

(Double or Triple Private accommodation, Buffet Breakfast)

- Touristic shared boat transport.

- Entries fees to the Islands.

- Tour guide in English, guided tours at the islands.

- Meals 2 Lunch 2 Breakfasts
What is not Included:
Entrance to 3 tour sites on Inka Express journey to Puno sites are totally optional to visit (Andahuailillas 15soles + Racchi 15 soles + Museo Pukara 10 soles = total 40.00 soles approx. US$15.00)

-Dinner on Day 1 and Day 2 in Puno.

-Snacks.

-Drinks or water not included with meals.

-Tips for your guide and boat driver, are not mandatory.
Additional Options:
We recommend that you bring:
Warm clothing, sun screen/hat, water for the boat, money for snacks, bottled water, souvenirs.
Recommendations
To avoid backtracking from Cusco to Puno and then back to Cusco.

This package can be organised if you have a flight from Lima to Juliaca (Puno) Airport ( which is 45 minutes drive from Puno) we can organise to pick you up from the Juliaca Airport and package from there.

See Titicaca Lake Islands Puno 4 Day Tour starting from Juliaca Airport.
Frequently Asked Questions
Booking Information
HOW TO BOOK AND CONFIRM.
Choose on the Calendar the date when would you like to do this Tour (Leaving Date), fill out with your personal details as are requested, then below fill out details of people travelling with you, once you have finalised and click on to send, you will receive a link to pay a booking deposit for your Tour. Once we receive your payment we will confirm your Tour to your email and send you more details. (write in Notes your Hotel name for pick up.) or send us an email at [email protected]

---

BOOKING DEPOSIT REQUIRED.-

US$ 100 pp or pay the full cost of the Tour + 5% -card fee. OR

US$ 100 pp or pay the full cost of the Tour + 6% -Paypal fees.

---

FINAL PAYMENT:

We require a full payment of your Tour 4-2 days before of the date of your Tour at our office in Cusco (Garcilaso Street 270) in US$ cash or pay with a debit or credit card with 5% -card fee OR pay in our website in How to Pay botton using your reservation code, OR pay the full cost of your Tour at the time of your early booking.
Terms & Conditions
SAS TRAVEL TERMS & CONDITIONS OF THE LAKE TITICACA TOUR PACKAGE.

1. You must pay for your tour in full 1 month before your departure.

2. Cost of tour is based on double occupancy Single supplement is $ 70.00

3. Please Note: If you are not arriving to Cusco before doing this tour and not doing any other tours with us, you must send us a copy of your passport and the TAM immigration slip you receive when you pass immigration on arrival to Peru.

4. Please note that if you do not request a return to Cusco or extension transport on to Bolivia, the tour ends after Breakfast on the morning of the 3rd day.

5. Change of dates up to 5 days before departure is possible if there is availablity in the bus and accomodation for an alternative date but if this change is requested less than 4 days before the tour an administration charge of $10 per person would need to be paid.

6. Cancelation of tour before bookings and tickets finalised incurrs only 10% fee in high season this is generally before 1 month in advance of departure.

Cancelation of tour within 1 month to 7 days before departure incurs a loss of 30% of total tour cost

Cancelation of tour within 7 days - 2 days before departure incurs a loss of 60% of total tour cost,

Cancelation of tour within 1 day of departure incurs a loss of 90% of total tour cost, but you are provided with discounted accomodation in Cusco at Hotel Marqueses to assist as we assume cancelation at this stage is due to illness.

7. In the case of Cancelation you are provided with a document to certify illness and present for your travel insurance claim.