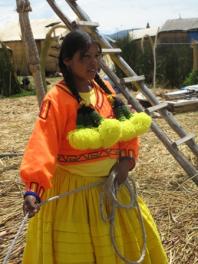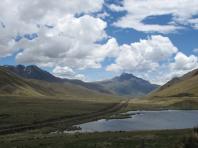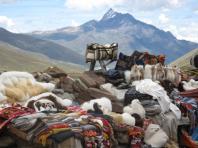 Price Information
US$ 240.00 p/person
(Based on Double / Triple accommodation)
Please Note
Price per person based on double occupancy.
Single supplement is $ 70.00 to cover single room for 2 nights
Overview
The lifestyle of the Aymara is one where men, women and children live without the superficial trappings of western civilisation. Working in unison with the land, lake, family and neighbors. Here, to be lazy is a sin. People will constantly be working their fields, women attending to daily chores and dressed in the most beautiful traditional garments, the men will be walking the trails drop spinning or knitting intricate patterns into their world famous woven garments. Each tells a story and you will be fascinated by each while you eat probably the best trout you have ever tasted on Taquile Island before returning to Puno!
Is it for me?
We would suggest you don´t need to backtrack to Cusco unless you have further tours departing from there or a flight.
If you have not already organised flight from Cusco to Lima then you can fly from Juliaca (Puno) to Lima without backtracking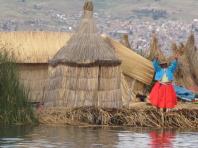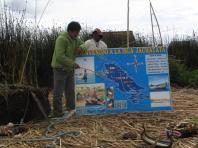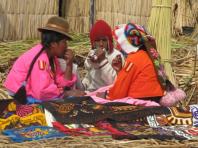 Transport
Tour Bus transport to Puno with English speaking guide, motor boat for Islands tours
Recommended Hotels
If you are heading to Cusco we highly recommend Marqueses Boutique Hotel in Cusco, it is a beautiful and charming Colonial house built at the end of XVI century that has recently been restored and refurbished, located just one block from Cusco`s mayor Plaza. This great location is part of its popularity, close to all of the most important tourist attractions in the famous capital of Inca`s Empire. Well known for its incomparable hospitality and professional service. We can reserve the hotel and transfers you from the airport on your arrival and back on your return, you will enjoy a safe visit, wonderful attention and be pleasantly surprised by the warmth of the Andean Hospitality.

Due to the safe and strategic location you are within easy walking distance of the many historical places, museums, restaurants, cultural, artistic and traditional places of the Imperial Inca City.

SAS Travel Tour Operator & Agency offices are located alongside Hotel Marqueses so we at SAS Travel can assist you at any time.
http://www.hotelmarqueses.com/