IMPORTANT:
Permits for Inca Trail Trek 4, 5 Days on April, May and June 2019
are sold out
-so we encourage you to book as soon as possible for treks on March, July, August, September, October. Otherwise check out our
Alternative treks
.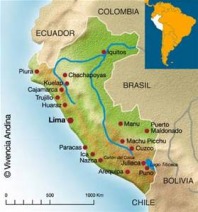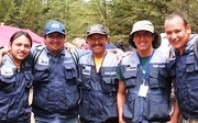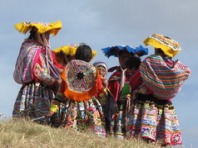 Price Information
US$ 1,590.00 p/person
(Based on Double / Triple accommodation)
Please Note
$1,590.00 per person (2 persons required)
$1,390.00 per person (3-8 persons group)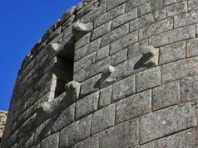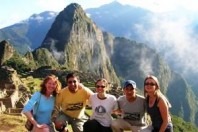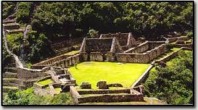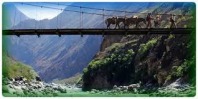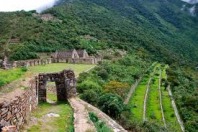 CHOQUEQUIRAO, MACHU PICCHU, SACRED VALLEY, CUSCO 10 Days Tour Package -Daily Departures.
Last Minute Information
DAILY DEPARTURES !!

(2 persons minimum)

FREE Up-grade to Deluxe room at Marqueses Hotel. Free walking tour to Mercado Central.

---

This new challenging trek and permits for Machu Picchu citadel and train tickets are AVAILABLE... book and pay a deposit in advance... so we can guarantee your spots and confirm your tour.

---

ENJOY THE WALKING TO HUAYNAPICCHU MOUNTAIN.-

After your tour at Machu Picchu a gentle walk up for 45 minutes to this emblematic mountain (2 Hrs in and return), if permits for Huayna Picchu mountain have already run out then we can offer you an alternative walk to the sun gate, Inca Bridge or walk to the Montana Machu Picchu.

---

HOW TO BOOK.-

On the calendar (Leaving Dates) Select the month and click on your preferred leaving date (left side). Fill in your details and group details as requested, you will generate a reservation code. Pay immediately online a deposit of US$ 735.00 per person with Visa or MC or pay through Paypal on Step 3. Or follow instructions below in

Booking Information.
Day 1.- Arrive to Cusco at any time. Transfer to Hotel Marqueses.Cusco Tour
Day 2: Sacred Valley Tour with Buffet Lunch, Pisac, Chincheros. Marqueses
Day 3: Choquequirao Trek.Cusco, Cachora - Chikiska - Rosalina Camp
Day 4: Playa, Rosalina, Marampata, Choquequirao Camp
Day 5: Choquequirao Archaeological Complex Camp
Day 6: Raqaypata - Coca Masana OR Capulichayuc. Camp
Day 7: Coca Masana - Cachora – Ollantaytambo. -Aguas Calientes.
Day 8: Full Day at Machu Picchu -Aguas Calientes.
Day 9 Train return to Ollanta. Moray Maras & Salt Mines. Hotel Marqueses
Day 10 Free morning Afternoon Transfer to Airport. End of our service.
Program Itinerary
What is Included:
Reception and transfers from Cusco´s Airport

3 Nights in Boutique Hotel Marqueses Cusco.

Cusco and Inca Sites guided tour. 2pm to 6pm.

Sacred Valley tour with Lunch in Urubamba.

5 Day Choquequirao Trek

Machupicchu guided tour with Expedition Train.

(Train Tickets,Bus tickets, Entrance fees for Machupicchu).

Huayna Picchu permit when booked well in advance.

Accommodation in Aguas Calientes. Private room.
What is not Included:
Additional Options:
Booking Information
Select the month and date and click on the Calendar the Departure Date (Leaving Date) of your preference. Then fill out with your personal details and details of your group. (If you are travelling as a couple, or with more persons you must book and pay with one reservation Code.) But please complete details of your companion on lines below:

Travelling with:

(write Full names, Passport number, Age and Nationality). Once you finish sending us all your details you will receive a Reservation Code (eg: 240611001). Then you just need to pay your deposit online on Step 3 (pay for 2 or more person in your group with ONE reservation code, so we can guarantee all your permits, tickets for Machupicchu, train tickets and tour all together in a group.)

BOOKING DEPOSIT REQUIRED.-

USD$ 700.00 per person.

1.- Pay on Step 3 a booking deposit ONLINE with VISA or Mastercard.- US$ 735 per person. (US$ 700+5% card fee). Payments by credit card will carry a surcharge of 5%.

2.- Pay on Step 3 a booking deposit with Paypal.- US$ 742.00 per person. (US$ 700+6% card fee. Payments by Paypal will carry a surcharge of 6%.

3.- WESTERN UNION: (No commission) Ask for details: [email protected]

OR pay into our Australia Bank (ask for details via email).

---

FINAL PAYMENT:

You must pay the full balance of your tour 1 month before the date of your tour departure using any of the payment options above. If you need to amend or add anything to your final confirmation invoice ie upgrade hotel Aguas Calientes etc you should contact us at least 6 weeks prior to the tour. This is done by responding to the email with your final confirmation and indicating any extra ítems to be added and then we can adjust your invoice accordingly and reconfirm the exact balance you need to pay by emailing you within that week. (you need to add the 5% credit card commission or 6% Pay pal commission or other fees depending on which payment method you choose.