IMPORTANT:
Permits for Inca Trail Trek 4, 5 Days on April, May and June 2019
are sold out
-so we encourage you to book as soon as possible for treks on March, July, August, September, October. Otherwise check out our
Alternative treks
.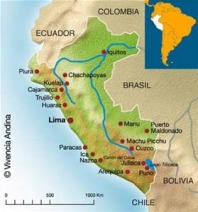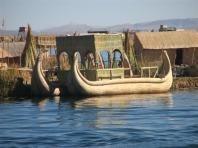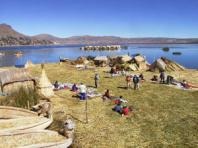 Price Information
US$ 495.00 p/person
(Based on Double / Triple accommodation)
Please Note
Single Supplement for single travelers additional USD 120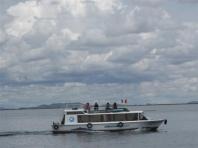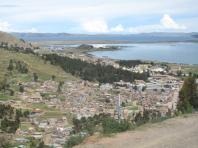 Is it for me?
a great extension to link you from Peru to Bolivia!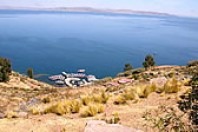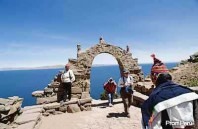 Transport
Turisbus coach and motor boat for Island tour
Puno to La Paz. 4 Days 3 Nights featuring tours to the Island of the Sun and Tiwanaku La Paz Bolivia.
Last Minute Information
DAILY DEPARTURES !!!

You must book and pay a deposit well in advance... so we can guarantee your spots. For high season (May to October, 4-3 months in advance.) (Low season (November to April, 2-1 months in advance.)

How to Book

Choose your preferred Departure Date (Leaving Date) at the Calendar (left side) Fill in your details and group as requested and Pay a deposit on Step 3. Or follow instructions below in

Booking Information.
TOUR INCLUDES.- 06.20 am Pick up from your hotel in Puno and transfer to the Bus terminal. Tour transport to Copacabana. A night in the beautiful Hotel Rosario del Lago overlooking Lake Titicaca and then 2 further nights in La Paz, situated in a bowl like valley at 3640 meters above sea level, and surrounded by the Royal Mountain Range of the Andes and the Altiplano, or high plateau, an area of many contrasts, rich in cultural diversity. Old Spanish neighborhoods, the Plaza Murillo Square where you will find the government buildings and the Cathedral, the Witches Market, the Moon Valley with its curious geological formations, the colourful street markets, and some residential neighborhoods. La Paz is the highest administrative capital in the world where houses cling to the surrounding steep slopes and beautiful , majestic mountains such as Mount Illimani (6,400 meters above the sea level) overlook the city.
A tour to the pre-Incas archaeological ruins of the Tiwanaku Culture (1.700 b.c.) outside of La Paz is included and if you have time stay a further night and go to the Valley of the moon!
Program Itinerary
What is Included:
Entrances fee

shared Touristic bus

Motorboat in the Sun Island

Bilingual guide (English-Spanish)

1 dinner, 2 lunches and 3 breakfasts.

2 nights in Hotel Rosario in La Paz or similar for option 3*

1 night in Hotel Rosario del Lago in Copacabana or similar for option 3*
Additional Options:
Booking Information
Select the month and date and click on the Calendar the Departure Date (Leaving Date) of your preference. Then fill out with your personal details and details of your group. (If you are travelling as a couple, or with more persons you must book and pay with one reservation Code.) But please complete details of your companion on lines below:

Travelling with:

(write Full names, Passport number, Age and Nationality). Once you finish sending us all your details you will receive a Reservation Code (eg: 240611001). Then you just need to pay your deposit online on Step 3 (pay for 2 or more person in your group with ONE reservation code, so we can guarantee all your permits and tour.

BOOKING DEPOSIT REQUIRED.-

USD$ 200 per person.

1.- Pay on Step 3 a booking deposit ONLINE with VISA or Mastercard.- US$ 210 per person. (US$ 200+5% card fee). Payments by credit card will carry a surcharge of 5%.

2.- Pay on Step 3 a booking deposit with Paypal.- US$ 212 per person. (US$ 200+6% card fee. Payments by Paypal will carry a surcharge of 6%.

3.- Pay a Booking Deposit with WESTERN UNION: US$ 200 per person through in order to Mr: Irwin POMA-FLORES (Peru). Upon transferring the money email us the Money Transfer Number (MTCN) copy of your reservation and amount paid to: [email protected] and [email protected] OR pay into our Australia Bank (ask for details via email).
FINAL PAYMENT:

We require a full payment of your tour transferring 1 month before OR pay in our office in Cusco 5-3 days before of your departure date in USD$ cash.