COVID-19 Updated news -May 22nd.
The Machu Picchu`s citadel is reopened from March 1st, 2021, therefore 2 Day Short Inca Trail, a 4 Day Lares Trek with Short Inca Trail, and Tours to Machu Picchu by train are Available. Small group max with 8 participants. Daily Departures. Book on our website to confirm it.
The 4 Days Inca Trail trek. Unfortunately, MINCETUR -Peru`s tourism bureau, has not announced yet the re-opening of this route, (Considering our reality and how the vaccination process advances we believe that this route will be reopened in July or August. Other less encouraging information announces that this route will reopen next year from January 2022. We will keep you informed.)
Reschedule your trip without any extra cost.- To reschedule or postpone your trek or tour date, just send us an email to: [email protected] Permits and entrances for all our treks, tours are available. Also -All our tours, treks, and trips booked can be rescheduled for any other date until the end of 2024.
New Flexible Bookings.- We are taking new online bookings for Tours, Treks to Machu Picchu, and all other trips listed on our website. But -If COVID-19 still does not allow you to travel to Peru, then we are flexible to change for another date as many times as necessary. You are entitled to use the entire amount of your booking deposit paid for the new departure tour until 2024.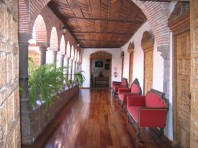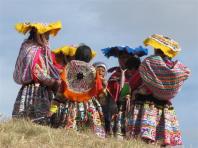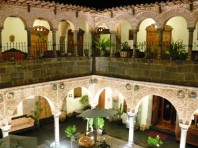 Price Information
US$ 810.00 p/person
(Based on Double / Triple accommodation)
Please Note
USD$ 40.00 Discount with ISIC international student card, Please send us at the time or your booking or childs under 16 y/o.
Single Supplement for solo traveler US$ 100.00 (single room).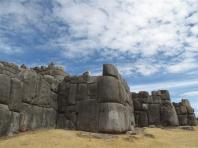 Overview
If you are so unfortunate to have too little time to enjoy majestic Cusco and all it has to offer then don`t despair, you can still see the best of it even if you only have 4 days. Of course we would say you need more time to enjoy and acclimatise but your trek is in the lower altitudes so by ensuring you rest for 2 full hours on arrival to Cusco you should be OK. Please ensure you can take one of the early flights on day 1.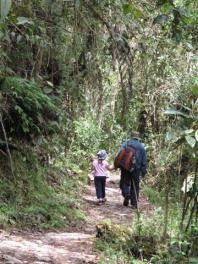 Is it for me?
This hike is accessible for all ages, and doesn't require you to be in top physical shape. Since your one day hike takes you to the town of Aguas Calientes, you will not have to camp, or carry backpacks only your personal day-pack as we will stay in a Hotel.
As your limited time only allows you one extra afternoon before your trek and one morning after visiting the breathtaking Saqysayhuaman is a must and being part of the city tour enables you to see the best of the centre of Cusco in a short time. Enjoy exploring San Blas, a coffee from the balconies over looking the main plaza or the Cusco markets before you board you midday- afternoon flight to Lima. Hiking, guided tours, a little aimless wandering of the cobble stone streets and shopping..what more do you need!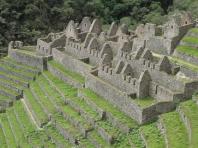 Difficulty
Easy to Moderate hike to Machupicchu
Transport
Tourist bus and train.