Classic Inca Trail to Machu Picchu 4Day/ 3Night Trek has been REOPENED. Special offers for 2022-2023. Daily Departures
Tourism authorities and the Health Ministry have announced the REOPENING of the 4 Day Inca Trail trek route from July 15 th 2021, with a reduced capacity to 250 people per day -counting visitors, guides, porters and cooks, (50% of regular accepted capacity) therefore limits spots -we invite you to plan a trip to Peru and make this wonderful trek to Machu Picchu. The Trail has been reopened with limited hikers daily, with calm and quiet campsites. Daily Departures for private trips with 2 people minimum (US$ 980 per person), and our small group departures for our open groups (US$ 690 per person and US$ 650 for students). Make your booking on our website, 4-1 month before is required. We highly recommend you to book soon due to the reduced spots offered by the park. This is our popular trip mostly requested by our hikers: Cusco, Inca Trail, Rainbow Mountain 8 Day Tour or book on other options of ours tours.
COVID-19 Updated news -May 22nd.
The Machu Picchu`s citadel is reopened from March 1st, 2021, therefore 2 Day Short Inca Trail, a 4 Day Lares Trek with Short Inca Trail, and Tours to Machu Picchu by train are Available. Small group max with 8 participants. Daily Departures. Book on our website to confirm it.
Bookings and reschedule your trip. We are taking your online bookings for Tours, Treks to Machu Picchu. Permits and entrances for all our treks and tours are AVAILABLE. To reschedule or postpone your trek or tour date, just send us an email to: [email protected]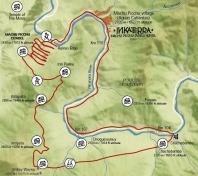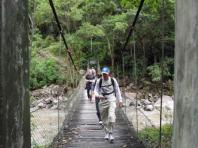 Price Information
US$ 498.00 p/person
(Based on Double / Triple accommodation)
Overview
PRIVATE SHORT INCA TRAIL, DAILY DEPARTURES:
2 person group US$ 580 pp
4 person group US$ 540 pp
Double or Twin private room at Susanna Hotel in Aguas Calientes town. If you are celebrating a special occasion you can choose a better and nicest hotel as Inkaterra or Sumac Hotel.
---
...If you want the best, book with SAS Travel ! Professional, courteous, knowledgable, caring, fun. Thanks to all the staff both on the trek and behind the scenes that worked tirelessly to ensure the very best experience for their clients. Jan Cuthbertson. Canada.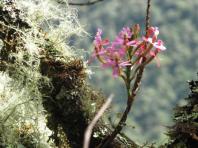 Is it for me?
This hike is available for all ages, and doesn't require you to be in top physical shape. Since your one day hike of 5-6 hours takes you to the town of Aguas Calientes (after of 3-4 Hrs of gentle walk we will reach to Wiñaywayna Inca town on actual Inca trail the nicest and bigest Inca complex which surprise a lot of visitors even more than Machupicchu... you won´t camp, or carry backpacks only your personal day-pack as we will stay in a Hostal in Aguas Calientes. Private rooms, it is recommended for those having less time or those with less experience in altitude for families, group of friends or couples.
Difficulty
This itinerary is rated moderate and should be undertaken by people who are fairly fit and take regular exercise.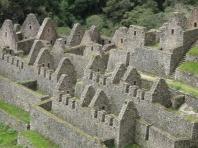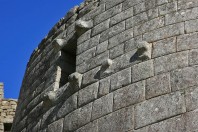 Transport
Private transport to Ollantaytambo, tourist Train (Expedition Class) to Kilometer 104 (start of the trek and Train Expedition Class return to Cusco. You can also start from Ollantaytambo for this tour.
Recommended Hotels
We highly recommend MARQUESES Boutique Hotel in Cusco, it is a beautiful and charming Colonial house built at the end of XVI century that has recently been restored and refurbished, located just one block from Cusco`s mayor Plaza. This great location is part of its popularity, close to all of the most important tourist attractions in the famous capital of Inca`s Empire. Well known for its incomparable hospitality and professional service. We can reserve the hotel and transfers you from the airport on your arrival and back on your return, you will enjoy a safe visit, wonderful attention and be pleasantly surprised by the warmth of the Andean Hospitality.

Due to the safe and strategic location you are within easy walking distance of the many historical places, museums, restaurants, cultural, artistic and traditional places of the Imperial Inca City.
SAS Travel Tour Operator & Agency offices are located alongside Hotel Marqueses so we at SAS Travel can assist you at any time.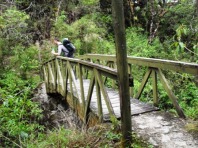 SHORT INCA TRAIL TREK to MACHU PICCHU 2DAY/1NIGHT -Group Service.
Last Minute Information
MACHU PICCHU Citadel and the 2 Day Short Inca Trail Trek are REOPENED.
DAILY DEPARTURES (2 person Min). AVAILABLE SPOTS ON: 2022 -2023.

---

THE SHORT INCA TRAIL TREK.

Hike a section of the famous INCA TRAIL, enjoy with beautiful Andean landscapes, smells and colors of ancient shrubs and vegetation of the high jungle and impressive Inca constructions. Admire and see MACHU PICCHU -twice: at SUNSET and SUNRISE have plenty of time to explore on the 2nd Day, this tour consist in a soft and gentle 5-6 hours walk through Chachabamba then admire Wiñaywayna Inca town, Inti Pata, walk through the Sun gate and arrive to MACHU PICCHU at the afternoon to see the sunset and delight with this unique views, stay in a warm hostel at Aguas Calientes town and next morning early see the SUNRISE at MACHU PICCHU and have a guided tour at the remarkable temples and plazas in this magical and sacred wonder!

---

JOIN OUR SMALL GROUP DEPARTS:

(Minimum 2 -8 Max.)

US$498 per person.

US$475 pp for Student -with VIAJEROS Hostel. -Based in Double/Twin.

Ticket for Huayna Picchu Mt US$ 60 pp / US$ 35 pp for Students

Optional.

---

UP GRADE your Accommodation -Upon your request.

US$ 525 per person with Susanna Inn -Based in Double/Twin Room.

US$ 546 per person with Hotel Andina Luxury -Based in Double/Twin Room.

US$ 590 per person with Hotel Mapi Inkaterra -Based in Double/Twin Room. 

---

HOW TO BOOK:

Select on the Calendar the preferred month and year of your tour, then click on the desired departure date. This will lead you to a different page where you are required to select the total number of passengers traveling. Once you finish filling all the information required you will create a Reservation Code (eg: 240620001). To confirm your reservation, pay online immediately a booking deposit using your reservation code with MC, Visa or Paypal. (Pay for 2 or more people in your group with one reservation code, because this will help us to apply and purchase permits immediately for all persons in your group). Pay a booking deposit/ down payment of US$200.00 per person or pay US$200.00 per person through PAYPAL. If you would like to book Huaynapicchu Mt passes you must pay $ 260 per person plus 5% card fee. (Pay with Paypal carry a 6% surcharge).

---

SAS Travel Highlights:

Friendly, knowledgeable and experienced guides.

Guided tours of Inca archaeological sites en route to Machu Picchu.

Delicious and nutritious freshly cooked gourmet meals using local products.

Free baggage storage in Cusco at Hotel Marqueses and in Aguas Calientes.

Celebration Dinner in Aguas Calientes.

Inca Trail Survivor Certificate signed by your guides.

100% Operated by SAS Travel: we never place you with other tour operators.

24/7 Assistance in our Cusco office.

-- -

Special:

Get a

FREE

up-grade to Deluxe room in MARQUESES Hotel in Cusco booking this tour:

5 Day Tour Cusco, Sacred Valley, Short Inca Trail.
Special Offer
BOOK with SAS Travel. GET a 10% Discount in our MARQUESES Boutique Hotel in Suite, Deluxe or Standard rooms plus a FREE pick up from airport at your arrival to Cusco.To reserve write at: [email protected]
---
Find more information here: www.hotelmarqueses.com "Charming and Amazing Hotel, Great Location one block near centre, Wonderful Staff and Excellent three star Hotel". © 2018 TripAdvisor LLC
Last minute reservation ?? or short on time but want to experience the Inca Trail ?? No worries...then consider to trek our short Inca Trail 2 Day/1 Night which include a not demanding hike but lovely walk of 16 km to Machu Picchu citadel in 5-6 hours, passing through Intipunku -the Gate of the Sun and with spectacular views, landscapes of mountains and cloud forest around you. You'll also visit Incan archaeological sites along the trail, such as Chachabamba, Choquesuysuy and the amazing Winaywayna Incan site. Winaywayna is located at 2,700 meters, features impressive agricultural terraces, temples, shrines, and ritual water channels. Nature will also be all around you: hummingbirds, quetzals and cockerels. See and enjoy the sunset on Machu Picchu from the -Casa de Guardianes, a great look out point. Afterward a bus down to Aguas Calientes. You'll have a full tour of Machu Picchu on Day 2, guided by our expert guide, then plenty of time to explore the site on your own, to take photographs and contemplate this magical place or just enjoy the peace and beauty of this wonder.
---
...Caminante, no hay camino, se hace camino al andar. Caminante, son tus huellas el camino y nada más. Caminante, no hay camino, se hace camino al andar. Al andar se hace el camino, y al volver la vista atrás se ve la senda que nunca se ha de volver a pisar. Caminante no hay camino sino estelas en la mar. Fragmento de -Cantares de Antonio Machado.
Program Itinerary
What is Included:
Pre-departure information in our Office once you do check in of your tour.

Pick up from your Hotel at 05:00 am Private transport to Ollantaytambo Train Station (2 Hrs)

Expedition train to Km 104 (starting point of the hike)

Entrance fees for the Trail and Machupicchu Sanctuary (2 Days).

Excellent English speaking guide. (Guided visit of Chachabamba, Wiñaywayna and Choquesuysuy and on 2nd Day complete guided tour at Machu Picchu)

(SEE Machu Picchu twice at the sunset and sunrise.) Guided Tour of Machupicchu on 2nd Day.

1 snack and soda drink for the 1st Day, 1 Box Lunch, 1 Dinner, 1 Breakfast and 1 Lunch on 2nd Day.

Accommodation at Hostal Viajeros or similar (Private room).

2 bus tickets (Machupicchu to Aguas Calientes/ Aguas Calientes to Machupicchu.)

Expedition train return to Cusco or Train to Ollantaytambo and transport to Cusco.

Free time to explore. Walk to Inca Bridge after your tour.(Optional)

Free storage for your bags in Cusco at Hotel Marqueses while you are hiking.
What is not Included:
Bus down from Machupicchu to Aguas Calientes on 2nd Day US$ 12.00 (or a Down hill walk for 45 minutes to 1 Hr to Aguas Calientes town. Train Station.)

Dinner on the 2nd Day, Drinks, snacks or water.

Hot spring pools 15 Soles. (Optional)

Entrance fee for Huayna Picchu or Montaña US$85.00 pp (Optional). Limited spaces Book in advance.
Additional Options:
We recommend that you bring:
Your Original passport. (ISIC student card if you've booked as a student).

Comfortable back pack. (There are no porters in this trek).

Water to drink (2 liters, no plastic bottles)

Camera, binoculars

Rain jacket in rainy season -Dec to Jan

Change of clothes

Basic personal toiletries: Deodorant, toothpaste, toothbrush, small towel, handky, Anti bacterial wet wipes.

Hat or cap for the sun is essential, Sunscrean with sun protection

Insect repellent for mosquitoes (Malaria or Yellow fever have not been reported)

Comfortable hiking boots, sneakers or sturdy shoes.

Money in soles or dollars. (ATM´s or cash machines and travellers cheques in Aguas Calientes are more expensive to change.)
Booking Information
Once you have checked available spots on group service in the Availability page book online. Register your details as requested (If you are traveling as a couple, or with more persons, you must book and pay with one reservation code.) But please complete details of your companion on lines below:

Travelling with:

(write Full names, Passport number, Age and Nationality). Once you finish sending us all your details you will receive a Reservation Code (eg: 240611001). Then you just need to pay your deposit online on Step 3 (pay for 2 or more person in your group with ONE reservation code, so we can guarantee all your permits, tickets for Machupicchu, train tickets and tour all together in a group.)

---

1.- Pay a booking deposit ONLINE with VISA or Mastercard.- US$ 210 per person (US$ 200+5% card fee). or US$ 299.25 per person (Tour + Huaynapicchu pass). (US$ 285 + 5% card fee). Payments by credit card will carry a surcharge of 5%.

---

2.- Pay a booking deposit with Paypal.- US$ 200.00 per person or US$ 285.00 per person. (Tour deposit + Huaynapicchu Pass). Payments by Paypal will carry a surcharge of 6%.

---

3.- For group deposits or full payments, you can transfer into our Bank in Peru. Ask for more details to: [email protected] or [email protected]

---

BOOKING DEPOSIT REQUIRED.-CLICK ON HERE PAY ONLINE

---

FINAL PAYMENT:

You must pay the full balance of your tour 1 month before the date of your tour departure using any of the payment options above. If you need to amend or add anything to your final confirmation invoice ie upgrade hotel Aguas Calientes etc you should contact us at least 6 weeks prior to the tour. This is done by responding to the email with your final confirmation and indicating any extra ítems to be added and then we can adjust your invoice accordingly and reconfirm the exact balance you need to pay by emailing you within that week. (you need to add the 5% credit card commission or 6% Pay pal commission or other fees depending on which payment method you choose.
Terms & Conditions
Short 2 Day Inca Trail Trek -Group Service

(Minimum with 2 person.)

1.- You must advise SAS Travel of any medical problems or allergies. You need to be in good physical health and if your health is questionable, then you should consult a doctor re high altitude trekking. 3,400m

2.- You must advise your guide if you wish to leave the group or the camping area for independent walks or sightseeing. If you are experiencing any problems with the service of the guide or tour please advise the guide in that moment so he can resolve any problems as soon as possible.

3.- You must carry on the trail your Original Passport and valid ISIC Student Card (if applicable) The student US$20 discount for use of student cards is regulated by the park itself, not SAS Travel. All student ISIC cards are validated by the control of the park and only accepted if you send us a scanned copy of your valid ISIC card through once you book a tour. A Youth Travel card or International Teachers cards are not accepted by the control. If for any reason, you organize a New Passport after we have purchased your permits, send us an email with your new passport numbers, if possible bring both passports with you.

4.- You need to carry a daypack, with personal necessary items (water to drink, sunscreem, insect repellent, hat or cup for the sun, raingear). Free luggage storage at our Hotel Marqueses in Cusco.

5.- CANCELATION MADE BY CLIENTS.-

Should the client wish to cancel, cancellation charges will be imposed. These are calculated from the day written notification is received by SAS Travel .

The charges are shown below:

a.- Cancellation of tour once you have booked a tour, permits, train tickets have been purchased, hotels reserved and tour has been confirmed incurs in the loss of the booking deposit US$ 200.00 per person plus cards or Paypal surcharges. Non-refundable booking deposit.

b- Cancellation of tour from the date of confirmation to 60 Days before tour departure incurs in a loss of 70% of total cost of the tour. You must pay the final balance online using your reservation code.

c- Cancellation of tour within 59 Days to 36 Days of departure incurs a loss of 80% of total cost of the tour. You must pay the final balance online using your reservation code.

d- Cancellation of tour within 35 days to 15 Days of departure incurs a loss of 90% of total cost of the tour. You must pay the final balance online using your reservation code.

e- Cancellation of tour within 14 Days to 72 hours of departure incurs a loss of total cost of the tour.

6.- If you become ill, injured or unable to hike, we can organize the train journey to Aguas Calientes and avoid the hike, stay in Aguas Calientes have a dinner with a group and continue your tour to MachuPicchu next day and train return to Cusco utilizing your permits. We will assist you with any claims with a document to certify illness, which can be used to present to your Travel insurance company.

7.- Change of dates is not possible after a permit has been processed. It is non-transferable nor refundable permits. The deposit will be forfeited. Please note that we do this because we are prohibited to re-sell your spot after you have cancelled.

8.- Includes overnight in a simple private accommodation on double basis in Aguas Calientes and bedding /towels etc are provided. If you want a room for just yourself the single supplement payment is required.

SAS Travel will take all reasonable care in providing service to our clients to avoid accident, illness, loss of personal property and will only employ suitably qualified staff. We accept responsibility for the actions of our own employees. SAS Travel cannot however be responsible for any action or event that was unforeseeable or unavoidable. We also cannot be responsible for improper acts by clients or other third party. You are totally responsible for your own personal property and rented equipment.

In extreme cases when Inca trail is declared closed for safety reasons SAS Travel can replace your trek with an alternative Train tour or walk option and your booking deposit money will be used for this or the tour can be notified according to the circunstances.

SAS Travel does not take responsibility for additional costs due to unfavorable weather conditions, natural catastrophe, strikes, accidents, illness, injury, loss of personal items, etc. It is the clients responsibility to carry insurance to cover these types of events. We reserve the right to modify or cancel the program due to any of the unforeseen conditions listed above.

SAS Travel will do everything possible to assure a safe and enjoyable trip but we will not accept any responsibility for damages, injuries, losses, expenses due to delays, for any cause whatsoever, this applies to any person or property in connection with any service we or our intermediaries provide, which result directly or indirectly from acts of God or forces mayor.