VERY IMPORTANT: (Inca Trail permits from Jan 1st - July 30th 2019.) The Classic Inca Trail Trek 4, 5 Days office, has announced that permits will be sold from October 1st, 2018, so we encourage you to book as soon as possible and therefore avoid disappointments.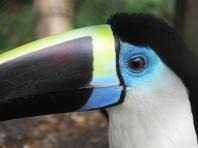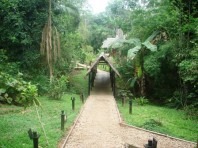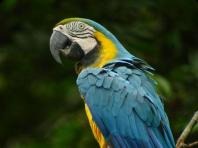 Price Information
US$ 790.00 p/person
(Based on Double / Triple accommodation)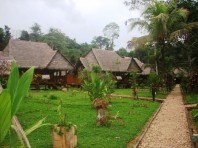 Overview
This program is for those looking to experience the rain forest on a more calmed pace. Walk the trails, visit the Ñape medicinal garden, the Tres Chimbadas oxbow lake, enjoy some hammock time and experience some days at this lodge in the middle of the Infierno Comunity private reserve.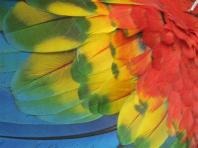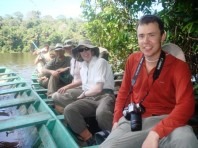 Recommended Hotels
Single room $915.00
if you are travelling alone the cost of the package is $915.00
Posada Amazonas Lodge 5 Day/ 4 Night -Tambopata Reserve.
Last Minute Information
DAILY DEPARTURES !!!

You must book and pay a deposit well in advance... so we can guarantee your reservation at this lovely lodge. For high season (May to October, 4-3 months in advance.) (Low season (November to April, 2-1 months in advance.)

---

HOW TO BOOK

Choose at the Calendar (left side) your preferred Departure Date (Leaving Date) Fill in your details on Step 2 and Pay a deposit on Step 3. Or follow instructions below in

Booking Information.

Our staff will meet you at the Airport in Puerto Maldonado at your arrival. (Flight tickets are not included):
Special Offer
BOOK a Tour with SAS Travel and GET a 15% DISCOUNT in our MARQUESES BOUTIQUE Hotel in Suite, Deluxe or Standard rooms plus a FREE pick up from airport at your arrival to Cusco. OR a FREE Sacred Valley tour to see Pisac, Yucay, Urubamba, Ollantatambo and Chincheros. (70 Soles Entrance fee to the ruins and lunch are not included.) Payment of accommodation is required in $ USD cash or Soles cash directly in Reception. To reserve please contact Miguel at: [email protected] but you must also indicate your tour reservation code with SAS Travel.
---
Find more information here: www.hotelmarqueses.com "Charming and Amazing Hotel, Great Location one block near centre, Wonderful Staff and Excellent three star Hotel". © 2016 TripAdvisor LLC
Program Itinerary
What is Included:
Reception and transfer in and return to our Lodge.

All river transportation by our private motor boat.

Private Accommodations in Double / Triple Bungaloos. Hot Showers.

3 meals per day All meals included in your Package,

Guided Tours by expert guided, Lectures Services.

Transfer from and to the airport of Puerto Maldonado
What is not Included:
International or domestic airfares, airport departure taxes or visa fees, excess baggage charges, additional nights during the trip due to flight cancellations, alcoholic beverages or bottled water, snacks, insurance of any kind, laundry, phone calls or messages, reconfirmation of flights and items of personal nature.

Fee to the Park USD$ 20 pp-
We recommend that you bring:
Good binoculars

Camera gear

Tight-weave, light colored, long cotton pants

Long sleeved, tight-weave, light colored cotton shirts

Ankle-high hiking boots and sneakers

Flashlight with batteries

Sunblock lotion

Sunglasses

Broad-brimmed hat

Rain suit or poncho

Insect repellent

Small denomination bills

Small daypack

Luggage is hand-carried at various stages in the trip for long distance. We strongly recommend you limit your weight to 15 kilos (32 pounds a piece).

If you are visiting other destinations in Peru or South America that require different kinds of clothing, you can always pack separate bags and safely leave them at our offices in Puerto Maldonado on the first day so we won't be carrying them around uselessly. Your bag will be waiting for you at the airport the day you leave.
Recommendations
Travel Insurance:

We recommend you to obtain a personal Travel Insurance, including Medical Problems, Baggage loss or damage. If you need help to find a travel Insurance Company please contact:

Eg, Nomad Travel Insurances.
Please Note
Our suggested programs focus on providing an overview of life in the rain forest combining nature and culture. This program is for those looking to experience the rain forest on a more calmed pace. Walk the trails, visit the Ñape medicinal garden, the Tres Chimbadas oxbow lake, enjoy some hammock time and experience some days at this lodge in the middle of the Infierno Comunity private reserve.

INCLUDED ACTIVITIESFULL DESCRIPTIONADDONSBOOKING Canopy Tower (PA) A twenty minute walk from Posada Amazonas leads to the 30 meter scaffolding canopy tower. A bannistered staircase running through the middle provides safe access to the platforms above. From atop you obtain spectacular views of the vast expanses of standing forest cut by the Tambopata River winding through the middle. Now and then toucans, parrots or macaws are seen flying against the horizon, or mixed species canopy flocks land in the treetop next to you.

Ceiba Trail Hike We leave from the lobby at Posada Amazonas and embark on a two hour hike crowned by the largest tree in the vicinity: a giant ceiba tree. During the hike we will focus on the natural history of the rain forest and its principal taxonomic groups.

Ecotourism Lecture A daily presentation on the Infierno ecotourism project is available every night from a staff member.

Ethnobotanical Tour (PA) A twenty minute boat drive downriver leads you to a trail designed by the staff of the Centro Ñape. The Centro Ñape is a communal organization that produces medicines out of forest plants and administers them to patients who choose their little clinic. They have produced a trail which explains the different medicinal (and other) uses of selected plants.

Farm Visit (PA) A thirty minute boat drive downriver takes us to the most complete farm in the community of Infierno. The owner grows a diverse variety of popular and unknown Amazon crops. In his garden, just about every plant and tree serves a purpose.

Night walk to the Forest You will have the option of hiking out at night, when most of the mammals are active but rarely seen. Much easier to find are frogs with shapes and sounds as bizarre as their natural histories.

Parrot Clay Lick (PA) This clay lick is only a twenty minute walk from Posada Amazonas. From a blind located about twenty meters away you will see dozens of parrots and parakeets descend on most clear mornings to ingest the clay on a river bank. Species such as Mealy and Yellow- headed Amazon, Blue-headed Parrot and Dusky headed Parakeet descend at this clay lick. The clay lick is active at dawn, during the late mornings and mid-afternoons.

Tres Chimbadas Oxbow Lake Tres Chimbadas is thirty minutes by boat and forty five minutes hiking from Posada Amazonas. Once there you will paddle around the lake in a catamaran, searching for the resident family of nine giant river otters (seen by 60% of our lake visitors) and other lakeside wildlife such as caiman, hoatzin and horned screamers. Otters are most active from dawn to eight or nine AM.
Frequently Asked Questions
Booking Information
After checking the Availability page for this tour, (this tour is offered as a Daily Departures) book online and create a reservation code. (If you are travelling as a couple or in a group, please add person´s details as indicated: Travelling with: (write name and surname, passport number, Date of birth and Nationality.)

Once you have sent your booking, you will receive a Reservation code (e.g: 240617001). (If you don´t receive an immediate email reply please email us: [email protected]) Pay immediately a deposit online on Step 3 with your reservation code. (Pay a deposit for you or for your group with ONE reservation code, so we can guarantee a tour in the same group).

---

1. Pay a booking deposit online with VISA or MasterCard. US$315.00 per person (US$300 + 5% card fee). Payments by debit/credit card Visa or MC will carry a surcharge of 5%.

2. Pay a booking deposit with PayPal. US$300.00 per person *Payments by PayPal will carry a surcharge of 6%.

3.- For group bookings (4-5 person) you can transfer your deposit to our Bank in Peru. Ask for more details to: [email protected] Click Here to Pay a booking deposit Online

---

Final Payment: You must pay the full balance of your tour 45 Days before the date of your tour departure using any of the payment options above. If you need to amend or add anything to your final confirmation invoice you should contact us at least 6 weeks prior to the tour. This is done by responding to the email. [email protected] (Javier) with your final confirmation and indicating any extra items to be added. You'll need to add the 5% credit card commission or 6 % PayPal commission or other fees depending on which payment method you choose.