NAZCA LINES.-One of the earth´s greatest archaeological mysteries sits quietly on the arid southern coast. The Nazca Lines consist of more than 70 glyphs, covering 500 sq Km and depicting animals and a variety of geometric shapes. What their purpose may have been, nobody knows. What we do know is that the best way to see this work of artistic prowess is by taking one of the daily flights that allow you to admire their breathtaking size and scale.

BALLESTAS ISLAS.- Off Peninsula de Paracas, on the country´s southern coast, are a series of rocky outcrops known as the Isla Ballestas. Here you´ll find a geography teeming with life - honking sea lions, preening Humbold penguins, as well as colonies of Peruvian boobies engaged in squawk- filled conversation. The islands aren´t know as the (poor man´s Galapagos) for nothing.

FULL DAY EXCURSION from Lima to NAZCA LINES, BALLESTAS Islands and PARACAS. This awesome tour offers you the highlights of the Peruvian coast in a minimum of time. A private modern vehicle take you to Paracas Reserve located in a bahía on Pacific Ocean, driving the Pan American Highway passing through Chincha, Pisco, Paracas, Ica. Just arriving to El Chaco port in Paracas we take you on a fantastic guided speedboat journey tour to the Ballestas Islands the Peruvian Galapagos a wonderful group of small Islands that house huge numbers of birds and marine mammals such as sea lions, Humbold pinguins, dolphins, flamingoes, pelicans. and stunning varieties of birds. Then we continue further south to Nazca town crossing one the most amazing deserts on earth, where hundred of years ago mysterious hands etched enormous figures on the desert floor. These mysterious figures are known todays as the Enigmatic Nazca Lines and can be seen only from the air. Flight with Aerodiana with safe and modern 4-5 person aircrafts (transfers and taxes included). 35-40 minutes overflight.
Then we visit a Nazca Chauchilla Archaelogical site and the cementery. Then we start our return to Lima, before we will pass through Ica city where our driver will show you the Pisco Bodega, Huacachina lagoon and the famous dunas, if we have time you can ride a tubular on the dunas. Aproximatelly 10.00 pm ariving to Lima transfer to your hotel.
We invite you to explore this beautiful destination with our different tours.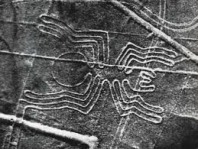 **2 DAY EXCURSION from Lima to NAZCA LINES, BALLESTAS Islands and PARACAS Reserve.
This awesome tour offers you the highlights of the Peruvian coast in a minimum of time. A vip modern bus take you to Paracas Reserve located in a bahía on Pacific Ocean, driving the Pan American Highway passing through Chincha, Pisco, Paracas, Ica.
Just arriving to El Chaco port in Paracas we take you on a fantastic guided speedboat journey tour to the Ballestas Islands -the Peruvian Galapagos a wonderful group of small Islands that house huge numbers of birds and marine mammals such as sea lions, Humbold pinguins, dolphins, flamingoes, pelicans. and stunning varieties of birds..
Then we continue further south to Nazca town crossing one the most amazing deserts on earth, where hundred of years ago mysterious hands etched enormous figures on the desert floor. Night in Nazca.
Next day we have a tour over Nazca Lines. These mysterious figures are known todays as the Enigmatic Nazca Lines and can be seen only from the air. Flight with Aerodiana with safe and modern 4-5 person aircrafts (transfers and taxes included). 35-40 minutes overflight.
Then we visit a Nazca Chauchilla Archaelogical site and the cementery. Then we start our return to Lima, Aproximatelly 10.00 pm ariving to Lima. (Bus Terminal of Javier Prado end of our service.)