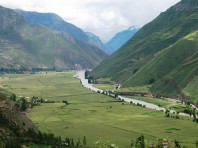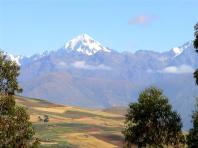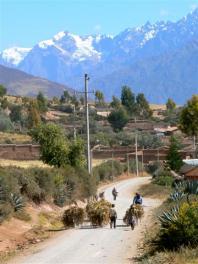 Price Information
US$ 25.00 p/person
(Based on Double / Triple accommodation)
Please Note
Sacred Valley USD$ 25.00 per person.
Sacred Valley + Buffet Lunch USD$ 35.00 pp
==============================
PRIVATE TOUR Daily Departures:
2 ppl group US$ 95.00 p/person.
3-4 ppl group 75.00 p/person.
5-9 ppl group 50.00 p/person.
10 ppl group 30.00 p/person.
Guided tour with expert english speaking guides.
From 08:00 am to 17:00 pm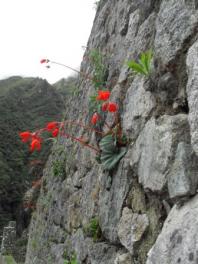 Overview
Enjoy the company of our well prepared, experience guides and drivers, who will captivate you with the Andean Spiritual beliefs and the impressive traditions of the Incas, recent archaeological research and fascinating historical information.
Is it for me?
This tour is probably the second most popular activity in Peru after the not to be missed journey to Machu Picchu. For photographers, shoppers, admirers of culture and architecture that unfolds so many stories of the past and present. This is for everyone!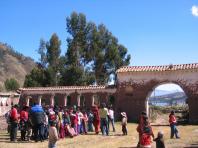 Difficulty
Does involve some narrow trails amongst the mountain top archaeological site of Pisac, so sturdy footwear is required and at least a day of rest to acclimatise before this tour to help you enjoy it fully.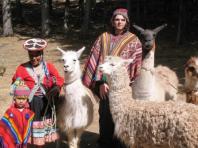 Transport
Tourist bus
Recommended Hotels
We highly recommend Boutique Hotel Marqueses in Cusco, it is a beautiful and charming Colonial house built at the end of XVI century that has recently been restored and refurbished, located just one block from Cusco`s mayor Plaza. This great location is part of its popularity, close to all of the most important tourist attractions in the famous capital of Inca`s Empire. Well known for its incomparable hospitality and professional service. We can reserve the hotel and transfers you from the airport on your arrival and back on your return, you will enjoy a safe visit, wonderful attention and be pleasantly surprised by the warmth of the Andean Hospitality.

Due to the safe and strategic location you are within easy walking distance of the many historical places, museums, restaurants, cultural, artistic and traditional places of the Imperial Inca City.

SAS Travel Tour Operator & Agency offices are located alongside Hotel Marqueses so we at SAS Travel can assist you at any time.

http://www.hotelmarqueses.com/
Sacred Valley Tour Pisac & Market.
Special Offer
NEW TOUR OPTIONS WITH SAS Travel:
---
CUSCO CITY TOUR including the 4 Inca Sites near Cusco: Tambomachay, Pucapucara, Qenqo and Saqsaywaman plus Koricancha the Temple of the Sun and the Cathedral (Daily Tours from 13:45 pm till 18:00 Hrs) + SACRED VALLEY TOUR (Daily Tours from 8:45 pm till 18:30 Hrs) + MARAS, MORAY and SALT MINES (Daily Tours from 08:45 pm till 15:00 Hrs) USD$ 60.00 per person. (Entrance fees, lunch not included).
--
INCA TEMPLES NEAR CUSCO, PISAC IN SACRED VALLEY, MORAY, MARAS & SALT MINES. -Daily Departures.
4 Inca Sites located near Cusco Tambomachay, Pucapucara, Qenqo and Saqsaywaman, then continue to Pisac Inca archaeological site and time to enjoy the typical market in the Sacred Valley on the Incas, then continue to Urubamba,visit and explore Maras, Moray and Salt Mines then return to Cusco by 17.00 Hrs.
Include: Private transport and English speaking guide,
(2 person minimum) USD$ 120.00 per person.
4-5 people group US$ 80.00 per person.
(Entrance fees and Lunch not included).
---
4 INCA TEMPLES NEAR CUSCO, ALPACAS FARM, PISAC RUINS, PISAC TYPICAL MARKET IN THE SACRED VALLEY. (FULL DAY) -Daily Departures !!
Start at 08:30 am Pick up from your Hotel - Return to Cusco at 17.00 Hrs.
(2 person minimum.) USD$ 110.00 per person.
4-5 people USD$ 85.00 per person.
Include: Private transport and English speaking guide.
(Entrance fees and lunch not included. 140 Soles per person).
--
VISIT CHINCHEROS, MARAS, MORAY & SALT MINES, OLLANTAYTAMBO IN THE SACRED VALLEY. (FULL DAY) -Daily Departures !!
Start at 08:30 am Pick up from your Hotel - Return to Cusco at 18.00 Hrs.
(2 person minimum.) USD$ 120.00 per person.
4-5 people USD$ 85.00 per person.
Include: Private transport and English speaking guide.
(Entrance fees and lunch not included. 140 Soles per person).
---
To confirm please book here: [email protected] -or book in this page selecting your preferred date on the Calendar and at bellow in Notes write your elected tour.
DAILY DEPARTURES !!! From 08:00 am to 18: 00 pm
Sacred Valley tour USD$ 25.00 per person. (Private van or bus and Guide).
Sacred Valley tour + buffet lunch in Urubamba USD$ 35.00 per person.
(70 Soles Entrance fee (Tourist Ticket) to the ruins not included). Meeting point at SAS Travel office.
---
PISAC INCA TOWN with the extensive important archaelogical site located at the top of the mountain with strategic views along 3 valleys, temples, stone altars to the Sun, residents of nobles, farming platfoms and the traditional typical market below where you can see how locals coming from different communities still exchange their products and modern Incas produce amazing textiles, ceramic and handycraft to sell visitors. OLLANTAYTAMBO to see the famous Temple of the Sun on top of the citadel with impressive carvings, Inca princess bath fountain CHINCHEROS with his San Pedro colonial Church and extense Inca sanctuary with terraces and altars. This tour is a superb way to see the impressive Andes mountains rising up from the Sacred Valley which contains Inca temples, residences, altars, channels, carvings, tunnels/caves and the famous Intihuatana in towns such as Pisac, Ollantaytambo and Chincheros.
Program Itinerary
What is Included:
-Private bus

-English speaking tour guide

-Sites (approximate duration of visits)

-Pisac market approx 25 minutes

-Visit of Pisac ruins approx 90 minutes

-Urubamba for lunch approx 45mins (30-45 soles Buffet lunch not Included )

-Visit of Ollantaytambo approx 60mins

-Visit of Chincheros approx 30mins
What is not Included:
Entrance ticket to visit 3 Inca Archaeological sites 70 Soles per person. (this ticket can be bought at the first Inca ruins we visit) or you can also purchase the 10 Day Cusco ticket.

Lunch in Urubamba (25 -35 Soles) optional.
We recommend that you bring:
Water bottle, camera, suncream, hat

Rain jacket or rain poncho

Money for lunch and souveniers

Comfortable sturdy walking shoes or runners

Cusco Tourist Ticket

A warm clothes to return to Cusco
Recommendations
- If you going to stay in Cusco for only few days of more than a week

we recommend you to get the Boleto Turitico "Tourist Ticket 10 Day" valid it cost 130 soles 4 sites in City Tour, 3 sites in the Sacred Valley plus Maras, Moray and Tipon, additionally they offer entrance to Museums.

- If you only will visit the Sacred valle y tour there is a partial Ticket valued in 70 soles.

- If you will do City tour with the 4 Inca sites you will need another partial Ticket valued in 70 soles too, so best to get the 10 day Tourist Ticket "Boleto Turistico" for 130 soles and is valid for 10 days.

- Note that to see Koricancha the temple of the sun there is another fee of 10 soles separately and 25 soles to visit Cusco Cathedral in a separate ticket.

- Few people know how nice and really interesting is visiting

La Merced church and Convent near Calle Mantas, we recommend

to visit it with his barroque patio with hundreds years of history.

- Also Inka Museum is not in this ticket and fee is 10 soles also

highly recommended to visit it.

- Famous 12 Angle stones is in the way to San Blas big inca wall with

nice stone artwork.

- Cusco Inka museum located just behide left main cathedral on first block of Calle del Almirante.
Frequently Asked Questions
Booking Information
Select the month and date and click on the Calendar the Departure Date (Leaving Date) of your preference. Then fill out with your personal details and details of your group. (If you are travelling as a couple, or with more persons you must book and pay with one reservation Code.) But please complete details of your companion on lines below: Travelling with: (write Full names, Passport number, Age and Nationality). Once you finish sending us all your details you will receive a Reservation Code (eg: 240611001). Then you just need to pay your deposit online on Step 3 (pay for 2 or more person in your group with ONE reservation code, so we can guarantee all your permits, tickets for Machupicchu, train tickets and tour all together in a group.)

---

HOW TO PAY FOR YOUR TOUR.-

1.- Pay with your reservation code on Step 3 a booking deposit ONLINE with VISA or Mastercard.- Payments by credit card will carry a surcharge of 5%.

2.- Pay a booking deposit with Paypal.- (Payments by Paypal will carry a surcharge of 6%.)
Terms & Conditions
To confirm your Tour you must pay in full online once you get your reservation code to your email. A confirmation email with details of your tour will be sent to your email.

CANCELLATIONS:

1.- Cancelation of tour once your tour have been confirmed and paid 20% of tour price will be returned.

2.- Changing date of the tour 72 Hrs prior your tour date is possible with $15 extra per person.

3.- Cancelation of tour on the day of departure incurs a loss of 100% of total tour cost paid.

--

NOT INCLUDED:

Tourist Ticket for Sacred Valley (70 Soles –to pay directly, or 10 Days Tourist Pass.

Lunch in Urubamba Sacred Valley (30-45 soles)

--

4.- You are totally responsable for your own personal property and belongings during the tour.

SAS Travel team.