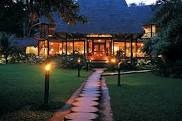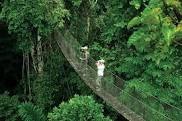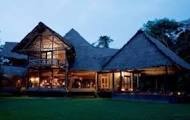 Price Information
US$ 540.00 p/person
(Based on Double / Triple accommodation)
Please Note
If you would like to upgrade to CABAÑA
price for a Single $745.00 in Cabaña
Double $603.00 per person in Cabaña
Overview
Inkaterra Hacienda Concepcion
Stay next to a natural, private "Cocha" or lake, home to rich ecosystems, teeming with vibrant wildlife and tropical plants. What better way to discover the essence of the Amazon Rainforest? Discover, explore, get enlightened, and immerse yourself in primeval nature. This novelty luxury lodge is guaranteed to provide you an incomparably memorable stay, a unique experience of true adventure mixed with creature comforts. Take your pick from a wide range of fixed land and river excursions in its surroundings, spot hoatzins or shanshos and other wild animals
Is it for me?
Inkaterra' s new addition to our rustic chic, luxury jungle lodges collection
Sensitively positioned within walking distance from the beautiful and secluded Lake Sandoval, our latest addition to luxury jungle lodges offers rustic chic amidst unspoiled wilderness of the pristine side of the Amazon. Just relax or unwind to your heart's content.
Inkaterra Hacienda Concepcion 4 days 3 nights
Last Minute Information
DAILY DEPARTURES !!!

Flights with Latam, Avianca or Peruvian from Lima or from Cusco. $160 - 180 (One way).

Also Bus transport from Cusco to Puerto Maldonado -Available $34 pp (One way).

---

HOW TO BOOK.-

Choose at the Calendar (left side) your preferred Departure Date (Leaving Date) Fill in your details on Step 2 and Pay a deposit on Step 3. Or follow instructions below in

Booking Information.

Our staff will meet you at the Airport in Puerto Maldonado at your arrival.

---

Booking this tour GET a 10% OFF at Hotel Marqueses in Cusco and FREE transfer from airport at your arrival to Cusco.
Built in a former cacao and rubber plantation, on the grounds of what was back in the 50's "Fundo Concepción", an Amazon Catholic medical mission center, our children friendly lodge is located in an enchanting and serene lush setting within 819 hectares of natural rainforest. The rainforest acts as a buffer zone between the Tambopata National Park Reserve and the shores of the vast Madre de Dios river, making the location of this new lodge quite unique and wonderfully remote.

Located only 8 kilometers / 20 minutes down river from Puerto Maldonado, Hacienda Concepcioón can only be reached by taking a scenic canoe ride from the town.

Pristine, remote, yet easily accessible.
A welcoming haven situated at the heart of a 17,000 380 hectare-private ecological reserve (42,008-acre 439 acre), only a 25-minute flight from Cusco.

Daily flights from Lima via Cusco to Puerto Maldonado, gateway city.
From Puerto Maldonado Airport, check-in, then 10 minute transfer to the Boarding Wharf for a 45-minute boat transfer along the river to the Lodge.
Located at Kilometer 15, on the left bank of the meandering Madre de Dios River.
Program Itinerary
What is Included:
What is not Included:
International or domestic airfares, airport departure taxes or visa fees, excess baggage charges, additional nights during the trip due to flight cancellations, alcoholic beverages or bottled water, snacks, insurance of any kind, laundry, phone calls or messages, reconfirmation of flights and items of personal nature.

Boat Transportation

All our boats are 20 foot long, roofed canoes with 55 hp outboard motors. Daily arrivals and departures from every port are scheduled to meet every airline´s arrival and departure with a maximum two hour wait.

We reserve the right to change the order of activities
We recommend that you bring:
A small rucksack

Lightweight, tightweave long cotton pants & long -sleaved cotton shirts

A fleece and a windbreaker are advisable for cool evenings

Light raingear (poncho) for sudden downpours

Sneakers or other low heeled walking shoes are essential

Sunhat / glasses, sunscreen

Insect repellent is a must, preferably with 20% deet

A water bottle

Good binoculars and a flashlight or headlight

Personal gear, toiletries, cameras, 400 exp film

Your passport, yellow fever certificate and extra money in plastic bags

A few energy snacks will be useful

If you have extra large sized feet we may not be able to find rubber boots in your size for the muddy trails as they are generally not available in Peru….so please bring old shoes for the muddy trails.
Please note
Travel Insurance: We recommend you to obtain a personal Travel Insurance, including Medical Problems, Baggage loss or damage. If you need help to find a travel Insurance Company please contact: Eg, Nomad Travel Insurances.
Frequently Asked Questions
Booking Information
After checking the Availability page for this tour, (this tour is offered as a Daily Departures) book online and create a reservation code. (If you are travelling as a couple or in a group, please add person´s details as indicated: Travelling with: (write name and surname, passport number, Date of birth and Nationality.)

Once you have sent your booking, you will receive a Reservation code (e.g: 240617001). (If you don´t receive an immediate email reply please email us: [email protected]) Pay immediately a deposit online on Step 3 with your reservation code. (Pay a deposit for you or for your group with ONE reservation code, so we can guarantee a tour in the same group).

---

1. Pay a booking deposit online with VISA or MasterCard. US$315.00 per person (US$300 + 5% card fee). Payments by debit/credit card Visa or MC will carry a surcharge of 5%.

2. Pay a booking deposit with PayPal. US$300.00 per person *Payments by PayPal will carry a surcharge of 6%.

3.- For group bookings (4-5 person) you can transfer your deposit to our Bank in Peru. Ask for more details to: [email protected] Click Here to Pay a booking deposit Online

---

Final Payment: You must pay the full balance of your tour 45 Days before the date of your tour departure using any of the payment options above. If you need to amend or add anything to your final confirmation invoice you should contact us at least 6 weeks prior to the tour. This is done by responding to the email. [email protected] (Javier) with your final confirmation and indicating any extra items to be added. You'll need to add the 5% credit card commission or 6 % PayPal commission or other fees depending on which payment method you choose.