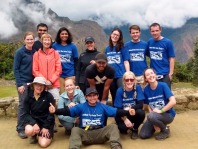 Leaving Frequency
For Availability CLICK here: AVAILABILITY
Once you book online you will have a reservation code.
BOOK and PAY your booking deposit ONLINE on STEP 3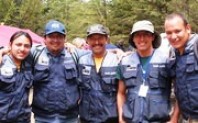 Price Information
US$ 860.00 p/person
(Based on Double / Triple accommodation)
Please Note
Student price US$ 820.00 p/person (with ISIC international student card)
Single Supplement US$ 80.00
=========================
Package price from May 1st 2014 USD$ 890.00 pp
US$ 850 pp for student with ISIC student card.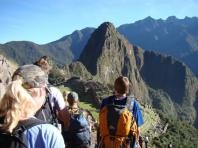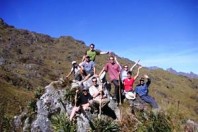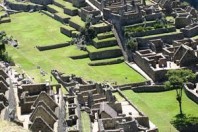 Recommended Hotels
HUAYNAPICCHU MOUNTAIN TICKETS.- For those trekkers who want to climb the Huayna Picchu mountain, please reserve and pay in advance at the Park website OR send us an email and payment of US$ 70.00 per person, so we can purchase your tickets.
Inca Trail, Cusco and Sacred Valley 7 Day PACKAGE.
Last Minute Information
The permits for Inca Trail trek are so limited, only 200 permits available per day FIRST COME, FIRST SERVED. You must book and pay a deposit well in advance. For high season (May to October, 6-5 months in advance.) Low season (November to April, 4-3 months in advance.) See on Step 1:

AVAILABILITY Permits for this tour are SOLD OUT until October 2013... so we recommend you to hike the 5 Day Salkantay and Machupicchu trek, 4 Day Lares and Machupicchu trek or the 3 Day Huchuy Qosqo and Machupicchu trek, these tours are still great options if you expect a lot of walks, (for more information please see Trekking to Machupicchu - Alternative treks).

Book ONLINE on Step 2:

BOOKINGS

Get a Code (Purchase Number) and pay a booking deposit of US$ 500.00 per person through Western Union to Mr: Irwin Jesus POMA FLORES (Peru) or Pay a booking deposit ONLINE on Step 3:

TO PAY

with Master Card or Visa card US$ 525.00 pp.

FAST COUPLES or GROUPS BOOKING:

Choose the tour of your preference and package departure date, fill out your personal details on Step 2, then below fill out details of your group in

Traveling with:

once you have finalized you will get a Reservation Code (Purchase number) to pay a booking deposit with. For any assistance Call or Skype us and we can confirm your permits in only few minutes with our english/french speaking staff.

WHAT WE HAVE FOR YOU:

The best itinerary and campsites for each night, including Wiñaywayna camp.

Pick up from your hotel at 05:00 am on Day 1.

Tour with the best Inca Trail guides, extraordinaire chefs (Gourmet Peruvian meals) and well respected and better paid porters (The Blue Label Team)

. Treated drinkable water provided on route.

Packed snacks in Machupicchu and snack lunch with Pisco Sour in Aguas Calientes, before your train to Cusco.

Confirmed and Guaranteed Daily departures on any date you wish.

Welcome group of friends, couples or solo travellers.

New and decent tents and equipment.

100% Operated by SAS Travel.

Free Luggage Storage in Cusco at Hotel Marqueses..

TICKET FOR HUAYNAPICCHU MOUNTAIN.-

(Those trekkers who want to climb the Huaynapicchu Mt. once they finished Inca Trail trek need to pay a deposit ONLINE of US$ 70.00 per person (US$ 40.00 pp for students with ISIC green student card) with Master Card or Visa card, so we can purchase your Ticket for the 2nd turn at 11:00 am OR a ticket for the next day, just send us an email.)

Inca Trail trek with SAS Travel... ...an spiritual pilgrimage throughout the Inca Trail and Machupicchu for your mind, body and soul... unique adventure for your senses ! Quality tours with a special personal touch !!
Special Offer
Inca Trail, Cusco and Sacred Valley 7 Day PACKAGE.
Day 1.- Reception at Cusco airport and transfer to your Hotel Marqueses.
Day 2.- Sacred Valley Tour, Hotel Marqueses.(Briefing for Inca Trail at 7 pm)
Day 3.- 4,5,6 (4 Day/ 4 Night Inca Trail + night in Aguas Calientes), 6 Kg porter.
Day 7.- Early train return to Ollanta, shared van to Cusco, transfer to airport or Bus Terminal. End of our service. Arrival time to Cusco approx 13:00 Hrs. (Hotel not included).
Program Itinerary
Day 1: Reception at Cusco airport and transfer to your Hotel Marqueses.
Reception in Cusco airport and Transfer to your Hotel in Cusco , Rest and acclimatize as you are now at 3,400 mts above sea level. If you are feeling up to it..
Optional Afternoon: At 13:45 pm Guided Cusco City Tour : Koricancha " Sun Temple" , Cusco Principal Cathedral, Saqsayhuaman Inca Complex,Tambo Machay,Qenqo and Puca-Pucara.
Hotel Marqueses
Day 2: Sacred Valley Tour
Transfer from hotel Marqueses at approximately 8.30am and travel from Cusco past Saqsaywaman & Tambomachay, over the mountains toward the Sacred Valley. We descend 1500 feet to the valley floor of the sacred Urubamba river and the village of Pisac where we will visit a traditional market and you can buy some local souveniers. We then drive up to explore the extensive ruins of Pisac with stunning views over the valley. On the guided walk into the Citadel of Pisac you can observe temples, residences, altars, channels, carvings, tunnels/caves and the famous Intihuatana "The hitching post of the Sun",

For those who would prefer to spend more time in the market instead of visiting the ruins, advise your guide so he can organise a time and place to pick you up when returning through the market.

We continue on to Urubamba where we stop for you to buy lunch. A further 30 mins drive takes us to Ollantaytambo surrounded by the sacred mountains, where we will again discover the magnificence of the Incan constructions, the amazing temple of the Sun, enormous blocks of rock perfectly carved and polished, stone water fountains, stairs, terraces and the beauty of the local people in their traditional dress, all surrounded by the sacred mountains and Valley of Patacancha and Willoq. On our return, we quickly visit the famous church and archeological site in Chincheros, arriving to Cusco at about 6.30-7:00pm.
Breakfast
Hotel Marqueses
Day 3: INCA TRAIL,PISKACUCHO Km 82-PATALLAQTA- CUSICHACA CANYON- WAYLLABAMBA- AYAPATA 3 STONES
Pick up from your hotels since 05: 20 am The Inca Trail to Machu Picchu 4 Day Trek At 06:00 am a spectacular early morning drive through the Sacred Valley takes us to our trailhead at Km. 82 Piskacucho. After meeting our staff and porters you will set out, crossing a footbridge to hike a gentle two hours down the Urubamba canyon, and then visit imposing sculpted Inca farming terraces and the settlement of Llaqtapata on the banks of the Cusichaca side river. We then climb a short way up the Cusichaca valley to Huayllabamba, where we camp.
Breakfast, Lunch, Dinner
Camping
3300m/10857ft
2680m/8817ft
12 km approx
6-7hours
Day 4: INCA TRAIL, AYAPATA 3 STONES, LLULLUCHAYOC, DEAD WOMAN`S PASS, PACAYMAYO.
The Inca Trail trek adventure We climb the steep-sided Llullucha valley past a rushing stream and through enchanting subtropical woodland. Crossing the rim of a small plateau, we find ourselves in the puna, the treeless grasslands of the high Andes. The trail traverses an open slope opposite mighty mountain crags as we ascend to the first and highest pass, Warmiwañusca (4,200m). Here we encounter spectacular views of the trail ahead to the second pass, and look back to the sweeping snowpeaks Huayanay and valleys We then follow the trail to the floor of the Pacaymayo valley, where we camp for the night.
Breakfast, Lunch, Dinner
Camping
4200m/13,800ft
3000m/9870ft
16 km approx
7-8 hours
Day 5: INCA TRAIL, PACAYMAYO, RUNCURACAY, PHUYU, WIÑAYWAYNA.
The Inca Trail trek adventure This morning, we pick up an Inca stairway and ascend again past the small Inca site of Runkuracay. As we reach the second pass, the landscape opens onto spectacular new views to the snowpeaks of the Pumasillo range. We descend to the ruins of Sayacmarca ( Inaccessible Town), an intricate labyrinth of houses, plazas and water channels, perched precariously on a rocky spur overlooking the Aobamba valley. The Inca trail, now a massive buttressed structure of granite paving stones, continues along the steep upper fringes of the cloud forest through a colorful riot of orchids, bromeliads, mosses and ferns. At the third pass pinnacles topped with Inca viewing platforms overlook the archaeological complex of Phuyupatamarca (Cloud-level Town).Pausing to explore the maze of Inca stone towers, fountains and stairways that spills down the mountainside here, we begin a long descent through ever-changing layers of cloud forest. An Inca stairway partly cut from living granite leads us finally to our camp by the ruins of Wiñay Wayna (Forever Young), the largest and most exquisite of the Inca Trail sites.
Breakfast, Lunch, Dinner
Camping
3750m/12,337ft
2700m/8883ft
10 Km approx.
5-6 hours
Day 6: INCA TRAIL, INTI-PUNKU, MACHUPICCHU, AGUAS CALIENTES,CUSCO.
Early wake up at 04:30 am for a fast breakfast, pack our belongings and be ready first at the line,( campsite`s door will open at 05:30 am) The hike takes us an hour toward a gentle up walk through lush, humid cloud-forest of giant ferns and broad-leaf vegetation, well preserved stone road and stair with a wonderful views of the Valley of Torontoy. Suddenly after an hour we cross and arrive to the stone threshold of Intipunku (Sun`s Gate) first great view of the whole city and forested peaks framing the magical city of Machu Picchu.
We complete the final leg down the royal Inca road past outlying shrines and buildings and into the heart of Machu Picchu, where we spend the rest of the morning with a guided tour of the highlights and some individual exploring among Machu Picchu's multitude of hidden rocks and corners; after your guided visit in this sanctuary later on you will have a free time for picture or exploration in your own.
In the early afternoon (14:00 hrs) a bus takes us down to the foot of the mountain to the small town of Aguas Calientes where we will have our last meal together with your trek group in the Hotel Viajeros, Accommodation in Double private rooms. It is optional to stay longer at Machupicchu since it is a wonderful place, you can take some snacks or buy at the gate, The park is closed at 5:30 pm and you can board the last bus to Aguas Calientes town (included) .
Once you are at Viajeros Hotel before dinner you can go to hot springs pools to relax, extra of 10 Soles pp.
Breakfast, Lunch, Dinner
Viajeros Hostel.
2,700 m / 8,856 ft
2,400 m / 7,872 ft (Machupicchu)
8 Km approx plus exploration of Machu Picchu
Day 7: RETURN TO CUSCO AND TRANSFER TO THE AIRPORT OR BUS TERMINAL.
After Breakfast you are assisted to board the train that departs Aguas Calientes at 08.53 am and arrives at Ollantaytambo at 10.30 am. Bus to Cusco is approximately 1 hour 45 minutes. Arrival to Cusco approx 1pm . It is not wise to have a flight before 3.30 pm as you need enough time to pick up luggage from Hotel Marqueses and continue on to the airport for checkin.
Afternoon transfer to the airport for your flight, Bus terminal or just return to Cusco.
(Hotel in Cusco not Included)
End of our service.
Breakfast,
What is Included:
Reception and guided transfer at your arrival to Cusco.

2 nights in Hotel Marqueses Cusco with buffet breakfast

1 Night in Aguas Calientes Double private room. Dinner & Breakfast.

Guided Sacred Valley Tour to visit Pisac Ruins and Market, Ollantaytambo and Chincheros with Lunch in Urubamba,

4 Day/ 4 Night Classic Inca Trail trek -Group service.

6 Kg shared personal porter to carry your personal belongings,

Train and shared van return to Cusco on final day.
What is not Included:
Flight Tickets Lima-Cusco.

Tourist Ticket Fees for Valley and City Tour US$60 pp

Sleeping bag (-Minus 8ºC) US$25 for 3 nights

Ticket for Huaynapicchu US$ 70 pp

Single tent US$ 70 for 3 nights

Trekking poles US$20 a pair

Hot shower on 3rd camp (10 soles)

Hot Springs in Aguas Calientes (10 soles)

Energy snacks will be very useful as chocolate bars, dried fruits

Extra drinks, bottle water

Tips for the trekking crew, guides, cooks and porters. It`s a tradition

but not mandatory.
We recommend that you bring
Original passport and (ISIC student card if applicable)

A Daypack (for your personal porters we provide a duffle bag)

Warm sleeping bag Minus 8ºC

Lighter style trekking boots with good ankle support

Trekking poles: metal tips are not allowed on the trail

Warm clothes,layers for variable temperature especially at night

Thermal underwear can be worn in the sleeping bag or in cold conditions

Gloves or mittens, scarf , wool socks, woolen hat for cold nights

T-shirts and trekking pants that zipoff to short pants for comfort

Flash light, head torch and extra batteries

Camera and extra batteries

Binoculars

Wear a hat with a broad visor to keep the sun off your face

Sunscreen, and sunglasses

Personal medical kit, insect repellent

Rain Gear: a good rain jacket, rain poncho

Toiletries, toilet paper, small towel

2 litre water bottle, disposable plastic bottles are forbidden in Machupicchu site

Water purifying tablets optional, since we provide boiled water

Bathing clothes for the hot springs for hikers with an extra night in Aguas Calientes Extra money for drinks & tips, souvenirs etc in soles

Emergency money at least 200-350 extra soles
Additional options
Frequently Asked Questions
Booking Information
Thank you for deciding to register for a SAS Travel tour !

Step 1.-

CLICK:

CONFIRMED GROUP DEPARTURES
Step 2.-

Select your tour and fill out with your personal details. If you are travelling as a couple, or with more persons you must book and pay with one reservation Code. But please complete details of your companion or group on lines below:

Travelling with:

(write Full names, Passport number, Age and Nationality). Once you finish sending us all your details you will receive a Reservation Code (eg: 240611001). Then you just need to pay your deposit, pay for 2 or more person in your group with ONE Reservation Code, so we can guarantee all your permits, tickets for Machupicchu, train tickets and tour all together in a group.

How to make your deposit and confirm your spots on the tour:

Step 3.-

PAY A BOOKING-DEPOSIT with WESTERN UNION: US$ 500.00 per person through in order to: Irwin Poma Flores DNI 46612452 (SAS Travel, Cusco PERU) Upon transferring the money email us the Money Transfer Number (MTCN) copy of your reservation and amount paid to: office@sastravelperu.com and david@sastravelperu.com to confirm your deposit. We will confirm your reservation on the same day.

Step 3.-

PAY A BOOKING-DEPOSIT ONLINE with MASTER CARD or VISA.- US$ 525.00 per person. (US$ 300.00 +5% card charge). Payments by credit card will carry a surcharge of 5%. As soon as we receive your deposit we will procced purchasing your Permits for Inca Trail trek, tickets etc . We will send you a final confirmation of your tour with detailed information shortly.

If you don`t receive your Confirmation within 48 hours please send us an email to:

office@sastravelperu.com or feel free to Skype us: sas.travel.info or call us.

FINAL PAYMENT:

The remaining balance needs to be paid at your arrival to Cusco in US$ Dollars cash or Peruvian soles (Exchange rate 2.90 Soles for US$1). Payments with credit / debit cards are accepted with a commission of 8%, Travelers' cheques with 3% only at our Office in Cusco.

Final payments of your tour IN ADVANCE

with card it is possible, it will be with 5% extra or you can transfer the balance through Western Union.
Terms & Conditions
SAS TRAVEL TERMS & CONDITIONS OF THE 4 DAY INCA TRAIL TO MACHU PICCHU (Minimum with 6 person.)

1.- You must advise SAS Travel of any medical problems or allergies. You need to be in good physical health and if your health is questionable, then you should consult a doctor re high altitude trekking. If you are over the age of 65, then you will need to present us with a current medical certificate.

2.- You must advise your guide if you wish to leave the group or the camping area for independent walks or sightseeing. If you are experiencing any problems with the service of the guide or tour please advise the guide in that moment so he can resolve any problems as soon as possible.

3.- FINAL PAYMENT: The remaining balance needs to be paid at your arrival to Cusco in US$ Dollars cash (Exchange rate 2.90 Soles for US$1 if your preference is paying with Soles).

Payments with credit / debit cards need to be made 2 weeks prior to the Inca Trail and only accepted with the commission of 5% included. You should contact us 2 weeks prior to the tour responding to the email with your confirmation requesting any final items to be added and then we can reconfirm the exact balance to be paid plus the 5% commission. You then can enter the same online system with your reference code and make the balance payment.

If you prefer not to use the online system you can skype

sas.travel

and we can do a manual payment for you quickly and easily. Or you can use Western Union.

4.- If paying in cash, you must pay for your tour in the office in full by 12:00 noon, 5-2 days before your departure. Please ensure that the US $ notes are in good condition without small tears. !

We accept US$ Dollars cash or Peruvian Soles at our office in Cusco when paying the final balance. Our rate exchange is S/ 2.90 Soles for US$1 or cash US$. (You can withdraw Soles or US$ from the many ATM machines. Generally more economic on debit cards).

If a final payment is not made by 12 noon the day before any tour or service such as the Inca Trail, the total balance will be charged in US$ to your credit card plus the 8% commission.

5.- The student US$40 discount for use of student cards is regulated by the park itself, not SAS Travel. All student ISIC cards are validated by the control of the park and only accepted if you scanned a clear copy of your valid ISIC card through with your deposit at the time of booking and it was confirmed. A Youth Travel card or International Teachers cards are not accepted by the control.

6.- You must carry your original passport and valid ISIC card (if applicable) on the trail, If you do not take the correct original passport as indicated in your permit, the control will annul your permit and refuse you entrance to the trail. If for any reason, you organize a new passport after we have purchased your permits, you must bring the old passport with you, or if this is impossible advise us in writing with a scan of the old passport and your new passport for us to present to the INC with official documentation to avoid problems. Administration charge for this formal change is (US$ 15 pp)

7.- Unless you hire an extra shared porter you need to carry your back pack, sleeping bag and a mattress (both 3.8 Kgms), personal items, clothing and water for the day to drink, if you want an extra shared porter (for the full trip) you must have booked this with your original booking form as they require permits as well or send us an email immediately. (info@sastravelperu.com)

8.- Cancelation made by Clients:

8.- a.- Cancelation of tour once a permit has been registered up to 6 weeks in advance incurs a loss of (US$ 300.00) non refundable Booking fee.

8.- b.- Cancelation of tour within 6 weeks to 2 weeks of departure incurs a loss of 60% of total tour cost...

8.- c.- Cancelation of tour within 2 weeks to 5 days of departure incurs a loss of 80% of total tour cost...

8.- d.- Cancelation of tour within 5 days - 36 hours of departure incurs a loss of 90% of total tour cost...

8.- e.- Cancelation of tour within 36 hours of departure incurs a loss of total tour cost...

However we can organise an alternative tour to visit Machu Picchu joining your group and utilising your permit, completing the tour as normal from here within this cancellation penalty charge if train tickets are available . The only extra charge is the cost of the train to Aguas Calientes. US$ 65.00 pp or with a Vistadome upgrade US $77.00 pp. Simple Accommodation in Aguas Calientes is provided.

9.- Change of dates is not possible after a permit has been processed. It is non transferable nor refundable Permits. The deposit will be forfeited. Please note that we do this because we are prohibited to re-sell your spot after you have cancelled. However you can use part of the permit for Machupicchu admission in other tour such as Lares, Salkantay, or train tours to Machupicchu, if the entrance dates match, etc .

10.- The Inca Trail Classic 4D/3N package includes: Train transport return to Cusco depends on train company availability. The train company only confirm the train schedule option to trekking agencies a few days before a trek for one way tickets from Aguas Calientes in high season dates. The train schedule offered could be anywhere between 4pm and 9pm and usually requires a private bus connection from Ollantaytambo to Cusco provided by SAS Travel. Our preference would be a train departure between 16:30 pm – 5:30 pm but needs to have enough seats available to accommodate the group and usually this is not an issue except around large festivals such as Inti Raymi, Independence day and Easter.

11.- Train tickets: Changes to schedules or dates when train tickets have been finalised incurs an administration charge of US$ 10 per ticket. At times a change of date may only be possible with an upgrade and so the difference in price would need to be paid.

12.- If you become ill or injured on the trail and are unable to continue, a porter will be provided to accompany you back to an area with emergency assistance capabilities. helicopter air lifts and medical assistance are paid at the expense of the passenger, if you fail to complete the tour due to illness we will assist you to meet with your group at Machupicchu to recommence your tour at that point, although there will be no refund from the original payment, we will however, present you with a document to certify illness and which can be used to present to your travel insurance company.

13.- SAS Travel will take all reasonable care in providing service to our clients to avoid accident, illness, loss of personal property and will only employ suitably qualified staff. We accept responsibility for the actions of our own employees. SAS Travel cannot however be responsible for any action or event that was unforeseeable or unavoidable. We also cannot be responsible for improper acts by clients or other third party. You are totally responsable for your own personal property and rented equipment.

14.- SAS Travel does not take responsibility for additional costs due to unfavorable weather conditions, natural catastrophe, strikes, accidents, illness, injury, loss of personal items, etc. It is the clients responsibility to carry insurance to cover these types of events. We reserve the right to modify or cancel the program due to any of the unforeseen conditions listed above.

15.- In extreme cases when " Inca trail to Machupicchu" is declared closed for safety reasons SAS Travel can replace your trek with an alternative trek such as 4 Day Lares trek or 4 day Choquequirao trek and your booking deposit money will be used for this or if you prefer an alternative tour such as 4 day Lake Titicaca package or Jungle trip etc to give you some of the many options.

16.- Travel Insurance.- We recommend that full travel insurance is taken, which includes cover, under certain circumstances, against the loss of deposit or cancellation charges. Please note that no reimbursements are given when cancellations occur or for any unused services.

SAS Travel will do everything possible to assure a safe and enjoyable trip but we will not accept any responsibility for damages, injuries, losses, expenses due to delays, for any cause whatsoever, this applies to any person or property in connection with any service we or our intermediaries provide, which result directly or indirectly from acts of God or forces mayor.

I have read and accept the conditions.