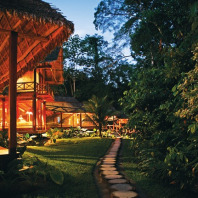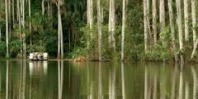 Leaving Dates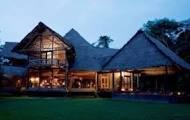 Price Information
US$ 830.00 p/person
(Based on Double / Triple accommodation)
Please Note
Single supplement additional USD$165.00
==================================
OTHER TOURS AVAILABLE:
3 Day/2Nights USD$ 640.00 pp
5 Day/4Nights USD$ 980.00 pp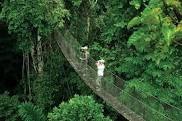 Overview
This four-day package vacation includes river transfers to the Reserva Amazónica Lodge and visits to Sandoval Lake, Rolin Island and Gamitana Creek, as well as a traditional jungle farm. Opportuinites to see monkeys, exotic butterflies and other wildlife abound.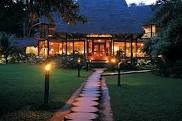 Inkaterra Reserva Amazonica 4 Day/ 3 Night - Puerto Maldonado
Last Minute Information
**Inkaterra RESERVA AMAZONICA. -Tambopata

The best lodge in Puerto Maldonado.**
Program Itinerary
Day 1: Puerto Maldonado - Inkaterra Reserva Amazonica
Arrival at Puerto Maldonado airport. Greeting and transportation from the airport to the river port. You may visit Inkaterra Butterfly House near the airport, check-in, and in only 15 minutes you can get to the boarding wharf. Begin to experience the enchantment of the rain forest as you take a 45-minute boat ride along the Madre de Dios River, to arrive at Inkaterra Reserva Amazonica lodge. After a short briefing, settle in to your beautiful cabaña and enjoy your lunch in the dining room. Take a siesta, share a refreshing tea time and get ready for the afternoon excursion.

After gathering with your Inkaterra interpreter, choose from the 14 different excursions available at the Inkaterra Lodge. On your first day, we recommend a guided walk along the trail system, into the Inkaterra Reserva Amazonica natural area, where you will discover the Amazon Basin. This trail offers an excellent introduction to the forest environment, winding past impressive trees such as the Shihuahuaco, and the strangely beautiful strangler fig, offering excellent opportunities for bird watching and observing exotic insects.

We also recommend on the first night our Twilight River excursion — a guided afternoon boat ride on the Madre de Dios river. Witness the transformation from a diurnal to a nocturnal world: animals and birds of the day time give way to species specially adapted to the night. As you enjoy their paradise, you willl earn about their habits, while you search for night jars, owls, capybaras and up to three different caiman species.

Enjoy dinner served in the main dining room from 7:30 p.m. to 9:30 p.m. After dinner, you may retire early to your own cabana, or share your experience of life in the rain forest with other guests and interpreters, as you listen to the intriguing sounds of the jungle at night. (L/D)
Lunch, Dinner
Inkaterra Reserva Amazonica Lodge
Day 2: Reserva Amazonica - Rolin Island - Lake Sandoval
Rest in bed or rise early — the choice is yours. Breakfast begins at 5:30 a.m., for those who want to avoid the heat, and enjoy nature at its fullest. A full buffet breakfast is served from 5:30 a.m. to 9:30 a.m. This morning you may visit the Lake Sandoval excursion into the Tambopata National Reserve. Glide in a wooden canoe, across a beautiful, mirror-like ox bow lake that is home to the endangered giant river otter, as well as red howler monkeys, red-bellied macaws, anacondas, side-neck turtles and black caimans. Return to the Inkaterra Lodge for lunch.

After lunch, consider the remarkable Inkaterra Canopy Walkway. Ascending the first tower, 29 meters above the forest ground, you begin your encounter with the tree top realm. For more than a quarter of a mile, you will literally walk through the rain forest canopy on a suspension bridge network linking eight observation platforms.

During this hour-and-a-half expedition, be on the lookout for colorful toucans, woodpeckers, trogons, monkeys, and sloths. If you wish you may extend your excursion and appreciate the sunset from one of the towers. The excursion finishes by returning to the lodge. Once at the lodge, enjoy the daily nature presentation in the Eco media Center.

Dinner starts at 7:30 p.m. (B/L/D)
Breakfast,Lunch, Dinner
Inkaterra Reserva Amazonica Lodge
Day 3: Reserva Amazonica - Gamitana Creek
Enjoy at rip to Gamitana Creek, located 25 minutes by boat from the Inkaterra Lodge. For one and a half hours, explore the rain forest along the banks of a winding, dark-water creek that is home to many piranha, caiman, turtles and birds, until the Sanipanga landing point. Navigate your way back downstream, appreciating the abundant flora and fauna along the way.You will return to Gamitana Farm to do a short guided tour to see how local farmers raise fruits and vegetables. Return to the lodge for lunch.

After lunch, enjoy the Native Experience excursion, located 25 minutes by boat from the lodge. Visit an indigenous Southeastern Amazon family, where you will learn about their customs, traditional daily living, basic hunting skills, farming and food preparation. You will also have the opportunity to produce banana flour that the local communities consume. Return to the lodge to enjoy lunch.

Then consider the Rain forest by Night excursion through the Inkaterra Ecological Reserve at night for an approximately 2-hour excursion. Biological activity differs greatly between night and day in the Amazonian eco system. Venture into the forest and experience the mystery of the animal activity that awakens in the rainforest after dark, enhancing animal resources to create new adaptation mechanisms. Listen to nocturnal forest sounds and spot species that only emerge at night. Return to the lodge. (B/L/D)
Breakfast,Lunch, Dinner
Inkaterra Reserva Amazonica Lodge
Day 4: Departure Day
Enjoy a full breakfast before departure. A 45-minute return trip by boat on the Madre de Dios River takes you to Puerto Maldonado, where you may visit Inkaterra Butterfly House. Peru boasts the greatest variety of butterflies in the world, with 3,700 known species. Many of these can be seen at the Butterfly House, as how case for the variety, beauty and adaptability of these fascinating insects
Breakfast
What is Included:
Transportation by land and river (Airport / Lodge / Airport)

Overnights at Inkaterra Reserva Amazonica

Full meals

Bottled water and house beverages

English and Spanish interpreter service

A la carte excursions

Canopy Walkway and Anaconda Walk

Basic equipment for each excursion

Entrance fees to Lake Sandoval (INRENA), Canopy Walkway and Butterfly House
What is not Included:
Flight Tickets.

Bottle drinks
Booking Information
First.- Before you book a tour we urge you to read all the information, descriptions, general details, booking conditions and tour notes.

AVAILABILITY:

DAILY DEPARTURES:

Step 1.- CLICK ON: BOOKING YOUR TOUR

Step 2.- Select a tour and complete your personal details.(Registration is personal) If you are travelling as a couple, or with more persons you must book together and pay your booking deposit with one reservation code. But please complete details of your companion or group on lines below: Travelling with: (Please write Full names, Passport number, Age and Nationality). Once you finish sending us all your details you will receive a Reservation Code (eg: 240611001). Then you just need to pay a booking deposit, pay for 2 or more person in your group with 1 reservation code so we can secure all of you in a same group together.

Step 3.1- PAY A BOOKING-DEPOSIT with WESTERN UNION: US$ 200.00 per person through in order to: Irwin Jesus POMA FLORES Upon transferring the money email us the Money Transfer Number (MTCN) copy of your reservation and amount paid to: office@sastravelperu.com

.

Step 3.2- PAY A BOOKING-DEPOSIT ONLINE with MASTER CARD or VISA.-US$ 210.00 per person. (US$ 200.00 plus 5% card charge.) As soon as we receive your deposit we will send you a final confirmation. (Paying with VISA card Visa card holders must be Affiliated to Visa Verified.) Check carefully after you `ve paid Online that it does not say "incorrect cardholder" or "operation denied" as this means the payment was not successful. Then Skype us **sas.travel.info or ring us on Tel: +051 84 261920 and give us the details over the phone for us to try and assist you quickly and confirm your reservation. If you don`t receive your Confirmation within 24 hours please send us an email to office@sastravelperu.com

FINAL PAYMENT:

The remaining balance needs to be paid 7-2 days prior your tour in US$ Dollars cash or Peruvian soles (Exchange rate 2.90 Soles for US$1). Payments with credit / debit cards are accepted with a commission of 5%, Travelers' cheques with 3% only at our Office in Cusco.

Final payments of your tour IN ADVANCE with card it is possible, it will be with 5% extra or you can transfer the balance through Western Union under the same name.

Travel Insurance: We recommend you to obtain a personal Travel Insurance, including Medical Problems, Baggage loss or damage. If you need help to find a travel Insurance Company please contact: Eg, Nomad Travel Insurances.
Terms & Conditions
CONDITIONS AND RESPONSABILITY:

Bookings cancelled within 2 weeks before arrival loose the deposit.

Cancellation within 48 hours of arrival date incur an additional cancellation fee = to %50 of the total tour cost Unless cancellation is due to circumstances out of the tourist reach and they can be accommodated in other dates. Basic charges always apply when bookings are paid with a credit card.

Final balance in Cusco needs to be paid in US$ cash, there will be a * 3% comission if you choose to use Travellers cheques and a 8% comission for use of credit card (MC,Visa,Amex).

If you are flying directly from Lima to Puerto Maldonado and want to use credit card then best to pay in advance the balance plus %8 but if you prefer to pay in cash let us know and we will organise with the lodge for you to be able to do this on arrival to Puerto Maldonado.

Cancellation of flights have their own conditions with each booking depending on the tarif class.

INSURANCE: Please ensure you have travel insurance.

IN CASE OF FLIGHT CANCELLATION

If the flight Lima or Cusco to Puerto Maldonado is cancelled owing to bad weather or maintenance of the aircraft, then the guest loses the first night in theLodge. No refund can be given and the guest is responsable for the costs of the additional night in Lima or Cusco.

2. If the plane is cancelled Puerto Maldonado/Cusco or Lima the guests must pay for any additional costs incurred during this extra night and boat transportation.

Inkaterra HAS THE RIGHT:

To make any change in the itinerary when deemed necessary or caused by changes in air schedules.

To accept or decline any persons as members of a tour.

To fill unoccupied space on its boats and airplanes with its guides, staff and cargo.

the LODGE and/or their employees act only as agents for the passenger in regard to travel, whether by car, boat, or airplane and assume no liability for injury, damage, loss, accident, delay, or irregularity that may be caused either by reasons of defect in the vehicle or for any reasons engaged in conveying the client or carrying out the arrangements of the tour. They can accept no responsibility for losses or additional expenses due to delay or changes in air or other services, sickness, weather, strike, war, quarantine, or other causes. All such expenses will have to be borne by the passenger.