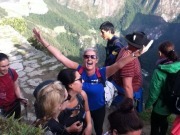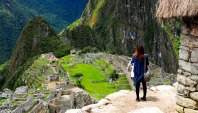 Leaving Dates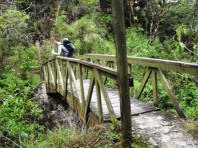 Price Information
US$ 599.00 p/person
(Based on Double / Triple accommodation)
Please Note
PRIVATE SERVICE..: DEPARTURE DATES UPON YOUR REQUEST
3-4 person group US$ 799 each
5- 6 > person group US$ 599 each
Ticket Huaynapicchu Included. + 6 Kg personal portarage service.
===========================
GROUP SERVICE DEPRTURES ON.- May 21 th and June 8 th USD$ 599 pp.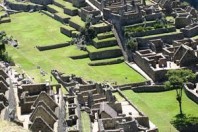 Is it for me?
If you are a very fit, experienced hiker who only has 4 days instead of 5 to trek in the lofty thin atmosphere of the Salkantay and Huamantay Apus and combine this trek with descending into the cloud forest to Machu Picchu then it is totally what you are looking for. Nominated as one of the 25 best Treks in the World. "National Geographic Adventure Travel Magazineas".
If you have 5 days then please book Salkantay & Machu-Picchu 5D/4N http://www.sastravelperu.com/english/program/342/salkantay-machu-picchu-5d4n/ to really be able to appreciate the experience over more time.
Difficulty
Only recommended for experienced Hikers and must spend 3 days acclimatising in Cusco before begining this hike. Even then it is physically demanding but well rewarded and worth it if you only have 4 days!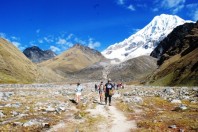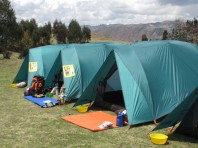 Salkantay & Machu-Picchu 4D/3N -Private Service
Last Minute Information
DAILY DEPARTURES !!!

You must book and pay a deposit well in advance. For high season (May to October, 5-4 months in advance.) Low season (November to April, 3-1 month in advance.)

FAST COUPLES or GROUPS BOOKING:

Choose on the Calendar the date of your preference, fill out with your personal details, then below fill out details of your group in

Traveling with:

once you have finalized you will receive an email with a Reservation Code (Purchase number) to pay a booking deposit with. (If you would like to pay your booking deposit individually, then you must book each of you separatelly.)

HOW TO BOOK AND CONFIRM.-

Choose your preferred date on the Calendar

(Leaving Dates)

fill out with all the requested details, you can book for 2 or more person just complete details on

traveling with:

soon you will receive a reservation code (Purchase Number) and you can pay a booking deposit of US$ 200.00 per person (or the total cost of the tour) through Western Union to Mr: Irwin POMA FLORES (Peru)

or

Pay a booking deposit ONLINE on Step 3:

TO PAY

with Master Card or Visa card US$ 200.00 + 5% $210.00 per person. OR pay with Paypal USD$ 200.00 plus 6%.(USD$ 212.00 pp)

Final Balance of your tour must be paid at your arrival to Cusco or before.
Program Itinerary
Day 1: Cusco - Soraypampa - Huayracmachay
Approx at 4.30am Transfer from your hotel with private transport driving approximately 2.5 hours to the village of Mollepata (2,800 masl) .. Hopefully you can continue to rest until about 5.00 am when you can enjoy the views and then around 7am we will have breakfast and a brief look around the village with time for you to buy any last minute provisions.
It is a further 1.5 hours to Soraypampa, (3,800 masl) and we hope to start hiking from here around 9am. We begin with a gentle climb for about 3 -4 hours to Soyrococha, (4400 masl).
Stunning area for lunch at the base of Salkantay mountain with time to rest with vista to the glaciers. From Soyrococha we continue to climb steeply for 1 hour to the Salkantay "Apacheta" Pass (4,600 masl) where your guide will lead you in some traditional rituals at this the highest point of the trek. From here we descend for 2 to 3 hours to the campsite at Huayracmachay. (3,800 masl) or another 40 minutes down hill walk to the cozy "Andenes" campsite.
BLD
Camping
4600 masl
3800 masl
14km approx
Total hours walking: 7-8 hours
Day 2: Huayracmachay- Arrayanniyoc - Challhuay-La Playa
After early breakfast we depart our campsite around 6-6.30, descending approx 1 -1.5 hr to Arrayanniyoc (3,300 masl). From here we start seeing the changing vegetation, indication of the high Jungle zone called or Cloud forest and we often see humming birds and varieties of orchids. We continue through the Ceja de Selva with gradual descent and enjoying level areas of "pampa" for approx 2 .5 hours to Challhuay 2,920 mt observing different kinds of plants, fruits, flowers and birds plus coffee and banana crops. Another 1 km gentle walk to Collpapampa 2,800 mt and then a further 40 minutes to Wiñaypoqo (2,600 masl) where we will have lunch around noon and rest near the waterfall here.
The afternoon follows a gentle descent through 300 metres for approx 4 - 4.5 hours to the small high jungle village of La Playa 2,300 mts where we will spend the night.
Maximum Altitude: 3,850 masl
Minimum Altitude: 3300 masl
Distance Travelled: 16 kms
Total hours walking: 8-9 hours
BLD
camping
3850 masl
3300 masl
16 kms
Total hours walking: 8-9 hours
Day 3: LA PLAYA - LUCMABAMBA - LLAQTAPATA - HIDROELECTRICA / AGUAS CALIENTES
Approx 07:30 am we begin our trek to the village Lucmabamba where we see the remains of an Inka trail. We follow this rising trail, from which we will see coffee, banana and passion fruit plantations and a lovely view of the Santa Teresa Valley. After climbing for 4 hrs to reach Llaqtapata 2,700 masl we can enjoy some free time to rest and observe the mountain of Machupicchu (Inca city) and some of this archaeological site from afar. Then 2 hours down-hill to the Hydroelectric Plant at 1,870m where we have the last lunch with all of our staff. The arrieros, horses and donkey herders will prepare their return back to Soraypampa and we head to Aguas Calientes town. At 16:00 pm we will take a 45 minute train journey to Aguas Calientes town 2,000 masl where a special dinner and finally a comfy bed in the "Hostal Viajeros" await us.
Breakfast, Lunch, Dinner + Accomodation in Hostal Viajeros.
* Trekking poles recommended for the entire trek and downhill. Optional evening bathe in the hotsprings 10 minutes walk from the town.
BLD
Viajeros Hostal
3300 masl
2000 masl
12km approx
Total hours walking: 5-6 hours
Day 4: AGUAS CALIENTES, MACHU-PICHU, CUSCO
Early walk (approximately 1.5 hours uphill from Aquas Calientes) or bus for 25 minutes to the Citadel of Machupicchu, guided tour for 3 hours and plenty of free time for further exploring, photos and optional climb of the mountain Huayna Picchu, Temple of the Moon, or the Gate of the Sun. Generally around 1pm people walk down the steps back to Aguas Calientes for the buffet lunch and at approx 16:00 hrs we take our return train to Ollantaytambo with bus connection arriving to Cusco city around 9:00 pm. or a direct train to Cusco depart at 16:30 from Aguas Calientes. Breakfast, Lunch.
Meals: BL
What is Included:
Collection from your hotel at 04:45 am

Private vehicle to Mollepata-Soraypampa (starting of the trek)

2 person Igloo tents (large and comfortable) and a roll pad mattress

English speaking professional guide experienced in mountains

Full board meals 4 Breakfast, 4 Lunches, 3 Dinners

First-aid kit including emergency oxygen tank

Horses/donkeys to carry tents, food, cooking equipment

Hot water for washing purposes

Boiled water to fill in your bottles

Train from Hidroelectrica to Aguas Calientes

Expedition Tourist Train from Aguas Calientes to Cusco or private transport to Ollanta

Admission Ticket to Machu Picchu Archaeological Complex

Guided tour in Machu Picchu, time to explore on your own,

Climbing to Huaynapicchu Ticket extra $10 pp

Hotel in Aguas Calientes Double or Triple Accommodation

Dining and cooking tents with tables and chairs

Chef and cooking equipment and kitchen tent:

Free storage in Cusco for your belongings at Hotel Marqueses.
What is not Included:
Sleeping bag (minus 8 ºC) US$ 20

Personal porter for 9 Kg US$45 ( per trekker)

Energy snacks will be very useful as chocolate bars, dried fruits

Dinner on day 4 th (return to Cusco)

Drinks, bottle water, drinks in Aguas Calientes.

The bus down from Machupicchu to Aguas Calientes US$8

(45 minutes down-hill walk to Aguas Calientes) to Hotel Viajeros.

OPTIONAL UP-GRADES:

VISTADOME Train to Cusco instead of Expedition Train, Please add US$36 per person

Tips for your crew guides cooks, horse herders US$20-25 approx

(Every SAS`s staff receive a fair and decent payment immediately after they end their trip, tips are optional also are a great gesture of esteem to them)
We recommend that you bring
Backpack

sleeping bag (Minus 8ºC - can be rented at SAS office for US$20 )

Sturdy Hiking boots

Warm clothes and trekking pants. not jeans

layers for variable temperatures specially at night

Flash light with extra batteries

Camera, extra film & batteries

Sunprotection : sunscreen : sun hat : sunglasses

Thermals : wool socks : Gloves / scarf and woolen hat for cold nights

Insect repellent

Rain poncho : a good rain jacket

Toiletries / toilet paper / small towel

Bathing clothes for the hot springs

Water bottle : water purifying tablets optional

Personal medical kit

Original passport and ISIC student card if applicable

Extra money for souvenirs, drinks

Trekking poles
Frequently Asked Questions
Booking Information
Firstly.-

Before you book your tour we urge you to read all the information, descriptions, general details, booking conditions and tour notes for your trip.

Step 1.- CLICK ON: AVAILABILITY AND BOOKING**
Step 2.- REGISTER your TOUR and fill in your personal details in separate forms.

You will receive a Reservation Code (eg: 240611001) It is possible to pay for 2 or more person with 1 Reservation Code, so we can secure your train tickets and tour together.

Step 3.- PAY A BOOKING DEPOSIT

US$150 per person through

WESTERN UNION Money Transfer

in order to:

Irwin Poma Flores DNI 46612452 (SAS Travel, Cusco PERU)

Upon transferring the money email us the Money Transfer Number (MTCN) copy of your reservation and amount paid to: office@sastravelperu.com and david@sastravelperu.com to confirm your deposit. We will confirm your reservation on the same day.

PAY YOUR BOOKING DEPOSIT ONLINE with MASTER CARD or VISA.-

US$157.50 per person (US$ 150 include 5% card charge.)

FINAL PAYMENT:

The remaining balance needs to be paid at your arrival to Cusco in Peruvian soles or US$ Dollars cash (Exchange rate 2.90 Soles for US$1). Payments with credit / debit cards are accepted with a commission of 5%, Travelers' cheques with 3% only at our Office in Cusco.

Final payments of your tour in advance with card it is possible, it will be with 5% extra or you can transfer the balance through Western Union.