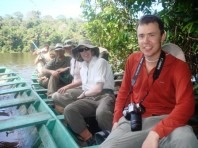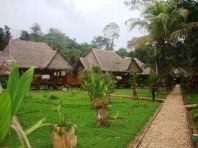 Leaving Frequency
DAILY DEPERTURES but we need to check your requested dates for availability well in advance.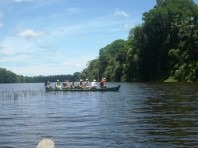 Price Information
US$ 485.00 p/person
(Based on Double / Triple accommodation)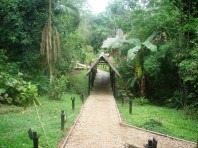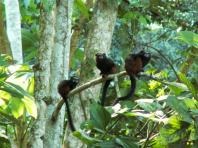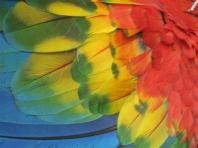 Posada Amazonas Lodge 3 Day/ 2 Night -Tambopata Rerserve.
Last Minute Information
IMPORTANT NOTE - NEW FIXED DEPARTURES TRANFERS

Transfer-in (From Puerto Maldonado to Lodge): we have two departures daily at 13:00 and 14:30

Transfer-out (Lodge to Puerto Maldonado) : Two daily departures at 07:00 and 08:00

For other schedule possibilities please consult us

**Paxs arriving on LA2073 at 8AM will have to way at the office until fixed departure

**Paxs leaving on LA2074 will have to add and additional cost for an extra transfer. USD$ 72 per person from Posada Amazonas up of 2paxs - USD$ 120.00 per person from Refugio Amazonas up of 2 paxs

NOTA IMPORTANTE - NUEVO CRONOGRAMA DE TRASLADOS IN/OUT

Traslado de llegada (Puerto Maldonado – Albergue): Tenemos dos traslados diarios a las 13:00 hrs. y 14:00 hrs.

Traslado de salida (Albergue – Puerto Maldonado) : Dos salidas diarias a las 07:00 hrs. y 8:00 hrs.

Para otras alternativas de traslados por favor consúltenos.

**Pasajeros llegando en el LA2073 a las 8am esperan en la oficina hasta el horario de los traslados

**Pasajeros saliendo en el LA2074 a las 9am deben añadir un traslado extra con costo adicional. USD$ 72.00 por persona desde Posada desde 2 paxs. USD$ 120.00 por persona desde Refugio desde 2 paxs
3 Days Tour in Posada Amazonas Lodge in Puerto Maldonado.
Posada Amazonas opened its doors in 1998 and has become a major attraction for those looking for a short stay in the rainforest with the promise of an authentic eco-tourist experience. The lodge is situated within the community's private reserve.
Using local materials and architecture combined with modern expertise, the lodge is community built and as such is a testament to workmanship and endeavor.
Program Itinerary
Day 1: Puerto Maldonado Tambopata River Posada Amazonas
Arrival & Reception by Guide
Our guides are biologists, tourism professionals, or community members. Unless noted otherwise, our guides speak English. We assign guides at 10:1 ratio in Posada Amazonas. This means groups smaller than 10 people will be merged with other groups under one guide. If you would like a private guide or a guide in a language other than English please let us know.

Transfer Airport to Puerto Maldonado Headquarters
Upon arrival from Lima or Cusco, we will welcome you at the airport and drive you ten minutes to our Puerto Maldonado headquarters. While enjoying your first taste of the forest in our gardens we will ask you to pack only the necessary gear for your next few days, and leave the rest at our safe deposit. This helps us keep the boats and cargo light.

Transfer Pto Maldonado Headquarters to Tambopata River Port
Skirting Puerto Maldonado, we drive 20 kilometers to the Tambopata River Port, entering the Native Community of Infierno. The port is a communal business.

Boxed Lunch

Transfer Boat - Tambopata River Port to Posada Amazonas
The forty five minute boat ride from the Tambopata Port to Posada Amazonas will take us into the Community´s Primary Forest Private Reserve.

Orientation
Upon arrival, the lodge manager will welcome you and brief you with important navigation and security tips.

Canopy Tower
A twenty minute walk from Posada Amazonas leads to the 30 meter scaffolding canopy tower. A bannistered staircase running through the middle provides safe access to the platforms above. From atop you obtain spectacular views of the vast expanses of standing forest cut by the Tambopata River winding through the middle. Now and then toucans, parrots or macaws are seen flying against the horizon, or mixed species canopy flocks land in the treetop next to you.

Dinner

Ecotourism Lecture
A daily presentation on the Infierno ecotourism project is available every night from a staff member.
LD
Posada Amazonas
Day 2: Posada Amazonas Tres Chimbadas Oxbow Lake Parrot Clay Lick
Tres Chimbadas Oxbow Lake
Tres Chimbadas is thirty minutes by boat and forty five minutes hiking from Posada Amazonas. Once there you will paddle around the lake in a catamaran, searching for the resident family of nine giant river otters (seen by 60% of our lake visitors) and other lakeside wildlife such as caiman, hoatzin and horned screamers. Otters are most active from dawn to eight or nine AM.

Parrot Clay Lick
This clay lick is only a twenty minute walk from Posada Amazonas. From a blind located about twenty meters away you will see dozens of parrots and parakeets descend on most clear mornings to ingest the clay on a river bank. Species such as Mealy and Yellow- headed Amazon, Blue-headed Parrot and Dusky headed Parakeet descend at this clay lick. The clay lick is active at dawn, during the late mornings and mid-afternoons.

Lunch

Ethnobotanical Tour
A twenty minute boat drive downriver leads you to a trail designed by the staff of the Centro Ñape. The Centro Ñape is a communal organization that produces medicines out of forest plants and administers them to patients who choose their little clinic. They have produced a trail which explains the different medicinal (and other) uses of selected plants.

Dinner

Night walk
You will have the option of hiking out at night, when most of the mammals are active but rarely seen. Much easier to find are frogs with shapes and sounds as bizarre as their natural histories.
BLD
Posada Amazonas
Day 3: Posada Amazonas to Tambopata River Port
Transfer Tambopata River Port to Pto Maldonado Headquarters

Transfer Puerto Maldonado Headquarters to Airport
We retrace our river and road journey back to Puerto Maldonado, our office and the airport. Depending on airline schedules, this may require dawn departures.
B
What is Included:
Programmes based on double occupancy. Includes all meal, accommodations, and services, all river transportation, and transfer from and to the airport of Puerto Maldonado.

Boat Transportation .-All our boats are 20 foot long, roofed canoes with 55 hp outboard motors. Daily arrivals and departures from every port are scheduled to meet every airline´s arrival and departure with a maximum two hour wait.

We reserve the right to change the order of activities
What is not Included:
International or domestic airfares, airport departure taxes or visa fees, excess baggage charges, additional nights during the trip due to flight cancellations, alcoholic beverages or bottled water, snacks, insurance of any kind, laundry, phone calls or messages, reconfirmation of flights and items of personal nature.
We recommend that you bring
A small rucksack

Lightweight, tightweave long cotton pants & long -sleaved cotton shirts

A fleece and a windbreaker are advisable for cool evenings

Light raingear (poncho) for sudden downpours

Sneakers or other low heeled walking shoes are essential

Sunhat / glasses, sunscreen

Insect repellent is a must, preferably with deet

A water bottle

Good binoculars and a flashlight or headlight

Personal gear, toiletries, cameras, 400 exp film

Your passport, yellow fever certificate and extra money in plastic bags

A few energy snacks will be useful

If you have extra large sized feet we may not be able to find rubber boots in your size for the muddy trails as they are generally not available in Peru….so please bring old shoes for the muddy trails.
Frequently Asked Questions
Booking Information
First.-

Before you book a tour we urge you to read all the information, descriptions, general details, booking conditions and tour notes.

AVAILABILITY:

"DAILY DEPARTURES"
Step 1.-

CLICK ON:

BOOKING YOUR TOUR
Step 2.-

Select a tour and complete your personal details.(Registration is personal) If you are travelling as a couple, or with more persons you must book together and pay your booking deposit with one reservation code. But please complete details of your companion or group on lines below:

Travelling with:

(Please write Full names, Passport number, Age and Nationality). Once you finish sending us all your details you will receive a Reservation Code (eg: 240611001). Then you just need to pay a booking deposit, pay for 2 or more person in your group with 1 reservation code so we can secure all of you in a same group together.

Step 3.1-

PAY A BOOKING-DEPOSIT with WESTERN UNION: US$ 300.00 per person through in order to: Irwin Jesus POMA FLORES Upon transferring the money email us the Money Transfer Number (MTCN) copy of your reservation and amount paid to: office@sastravelperu.com and david@sastravelperu.com to confirm your deposit. We will confirm your reservation on the same day.

Step 3.2-

PAY A BOOKING-DEPOSIT ONLINE with MASTER CARD or VISA.-US$ 315.00 per person. (US$ 300.00 plus 5% card charge.) As soon as we receive your deposit we will send you a final confirmation. (Paying with VISA card

Visa card holders must be Affiliated to Visa Verified.

) Check carefully after you `ve paid Online that it does not say "incorrect cardholder" or "operation denied" as this means the payment was not successful. Then Skype us **sas.travel.info or ring us on Tel: +051 84 261920 and give us the details over the phone for us to try and assist you quickly and confirm your reservation. If you don`t receive your Confirmation within 24 hours please send us an email to office@sastravelperu.com

.

FINAL PAYMENT:

The remaining balance needs to be paid 7-2 days prior your tour in US$ Dollars cash or Peruvian soles (Exchange rate 2.90 Soles for US$1). Payments with credit / debit cards are accepted with a commission of 5%, Travelers' cheques with 3% only at our Office in Cusco.

Final payments of your tour IN ADVANCE

with card it is possible, it will be with 5% extra or you can transfer the balance through Western Union under the same name.

.

Travel Insurance:

We recommend you to obtain a personal Travel Insurance, including Medical Problems, Baggage loss or damage. If you need help to find a travel Insurance Company please contact:

Eg, Nomad Travel Insurances.
Terms & Conditions
CONDITIONS AND RESPONSABILITY

Bookings cancelled 1 month before arrival loose the deposit.

Cancellation within 72 hours of arrival date incur an additional cancellation fee = to 85% of the total tour cost.

Unless cancellation is due to circumstances out of the tourist reach and they can be accommodated in other dates. 5% commission charges always apply when bookings are paid with a credit card.

Final balance in Cusco needs to be paid in US$ cash on arrival to Cusco, Payment with credit card must be done 2 weeks in advance and there will be a * 5% comission if you choose to use credit card (MC,Visa,Amex).

If you are flying directly from Lima to Puerto Maldonado and want to pay in cash let us know and we will organise with the lodge for you to be able to do this on arrival to Puerto Maldonado.

Cancellation of flights have their own conditions with each booking depending on the tarif class.

INSURANCE: Please ensure you have travel insurance.

IN CASE OF FLIGHT CANCELLATION

If the flight Lima or Cusco to Puerto Maldonado is cancelled owing to bad weather or maintenance of the aircraft, then the guest loses the first night in theLodge. No refund can be given and the guest is responsable for the costs of the additional night in Lima or Cusco.

2. If the plane is cancelled Puerto Maldonado/Cusco or Lima the guests must pay for any additional costs incurred during this extra night and boat transportation.

The Lodge HAS THE RIGHT:

To make any change in the itinerary when deemed necessary or caused by changes in air schedules.

To accept or decline any persons as members of a tour.

To fill unoccupied space on its boats and airplanes with its guides, staff and cargo.

The LODGE and/or their employees act only as agents for the passenger in regard to travel, whether by car, boat, or airplane and assume no liability for injury, damage, loss, accident, delay, or irregularity that may be caused either by reasons of defect in the vehicle or for any reasons engaged in conveying the client or carrying out the arrangements of the tour. They can accept no responsibility for losses or additional expenses due to delay or changes in air or other services, sickness, weather, strike, war, quarantine, or other causes. All such expenses will have to be borne by the passenger.