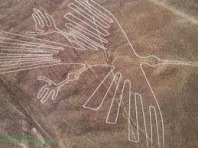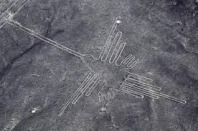 Leaving Dates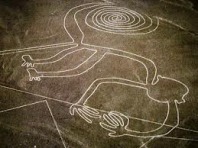 Price Information
US$ 360.00 p/person
(Based on Double / Triple accommodation)
Please Note
USD$ 360.00 pp (Minimum 2 person)
USD$ 340.00 pp (3 person group)
USD$ 320.00 pp (4 person group)

Please note this tour is only possible to book as a minimum of 2 persons
People travelling alone will need to choose an alternative as the single supplement for this tour is almost the same price as the tour. ie for single traveler booking the cost is USD$ 660.00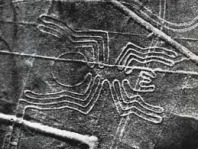 Overview
**BALLESTAS ISLANDS ("the Peruvian Galapagos") & NAZCA LINES FLIGHT: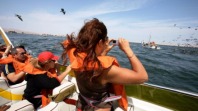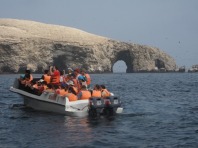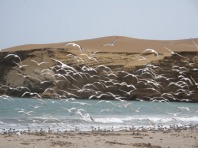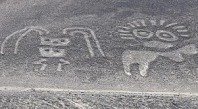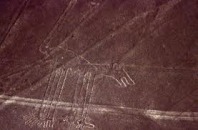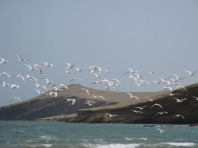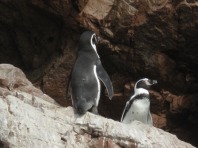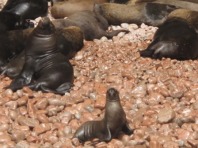 Nazca Lines Flight & Ballestas Islands -Full Day Private Service. Daily Departures.
Last Minute Information
DAILY DEPARTURES !! Please note this tour is only possible to book if you are a minimum of 2 persons.

You must book and pay a deposit well in advance. For high season (May to October, 5-2 months in advance.) Book ONLINE on Step 2:

BOOKINGS

Get a Code (Purchase Number) and pay a booking deposit of US$ 200.00 p/person with:

Western Union

to Mr: Irwin POMA FLORES (Peru) OR Pay a booking deposit ONLINE on Step 3:

TO PAY

with Master Card US$ 210.00 p/person.

FULL DAY EXCURSION from Lima to NAZCA LINES, BALLESTAS Islands and PARACAS Reserve.

This awesome tour offers you the highlights of the Peruvian coast in a minimum of time. A private modern vehicle take you to Paracas Reserve located in a bahía on Pacific Ocean, driving the Pan American Highway passing through Chincha, Pisco, Paracas, Ica.

Just arriving to El Chaco port in Paracas we take you on a fantastic guided speedboat journey tour to the Ballestas Islands ( "the Peruvian Galapagos") a wonderful group of small Islands that house huge numbers of birds and marine mammals such as sea lions, Humbold pinguins, dolphins, flamingoes, pelicans. and stunning varieties of birds.

Then we continue further south to Nazca town crossing one the most amazing deserts on earth, where hundred of years ago mysterious hands etched enormous figures on the desert floor. These mysterious figures are known todays as the

Enigmatic Nazca Lines

and can be seen only from the air. Flight with Aerodiana with safe and modern 4-5 person aircrafts (transfers and taxes included). 35-40 minutes overflight.

Then we visit a Nazca Chauchilla Archaelogical site and the cementery. Then we start our return to Lima, before we will pass through Ica city where our driver will show you the Pisco Bodega, Huacachina lagoon and the famous dunas, if we have time you can ride a tubular on the dunas. Aproximatelly 10.00 pm ariving to Lima transfer to your hotel.
Program Itinerary
Day 1:
04:30 hrs. Private transportation Paracas / Nazca / Ica / Lima. Collect from your hotel in Lima in our private vehicle, then a 3 hours drive approx to Paracas Bay.
08:00 hrs. Boat excursion to the Ballestas Islands. (2 hours) From El Chaco dock you will board a speed boat to visit the Ballestas Islands. During our boat excursion to the Islands you will see many attractions stands out a huge design etched on the slope of hill, known by the local people as The Candelabro. This is an enormous figure that can be seen clearly from the sea. Afterwards, we will continue our excursion around the Ballestas Islands, where you will see hundreds of birds flying (Peruvian Bobbies, Inca terms, Pelicans, Cormorants and others) above the Islands, as well a colony of sea lions on the shore of the beaches, and if you are lucky you also can see the famous Humboldt Penguins and dolphins swimming nearby.
10:30 hrs. Departure from Paracas to Nazca. (3 hours) Afterwards we will get back to the mainland and will board our private vehicle again to continue our trip to the city of Nazca. Once in Nazca, you will be led to the local airdrome from where you will take a small plane to fly over the Nazca Lines.
14:00 hrs. Classic Flight over the Nazca Lines + Airport taxes. Prior the flight you will watch a video film about the Nazca Lines that will allow you get a better understanding of the archaeologicl zone you are about to see. This interesting documentary lasts about 35-40 minutes and involves serious information about the Nazca Culture, as well as the figures you will see from the air. For this aerial tour, you will board a small Cessna single-engine aircraft (Station air, Sky hawk or Skyline type), which has spacious room for 5 people, each person with a window seat. After the video, our English speaking pilot will proceed to give you a briefing about this air tour and also will give each participant a map of the archaeological zone, which shows all the figures you will see from the air. Among the figures, you will see an impressive representation of a monkey, a whale, a spider, a hummingbird, a parrot, a condor, geometrical shapes and hundred of straight lines crisscrossing the Nazca desert.
16:00 hrs. Visit to the metallic tower of the Nazca Lines and the Huacachina Oasis on route. ( Free time for lunch )
After our lunch, we will drive back to Lima, visiting along the way the Nazca Lines Mirador Tower to see some of the famous Nazca Lines and also will stop at the city of Ica to visit the beautiful lagoon known as Huacachina the Oasis. 22:00 hrs arrival in Lima. Finally we will drive to Lima. Drop off at your hotel.
What is Included:
Private vehicle from Lima to Paracas,Nazca, Ica and return to Lima

(Our private car will come to your hotel at 04:20 am)

Speedboat excursión to Ballestas Islands with an expert guide

(20-24 passenger private boat - Shared service)

Admission fees to the islands

Flight over the Nazca Lines figures

Airport taxes included.

(5-6 passengers Aerodiana airplane)

Mirador tower of Nazca Lines

Visit to the Huacachina Oasis in Ica

Arrive to Lima at 22:00 hrs approx

Transfer to your Hotel.

Optional trasnfer to Lima`s airport (Extra cost of US$15.00 per person.)
What is not Included:
Meals in tour Lunch in Nazca, Dinner

Drinks and snacks. Tips are optional
We recommend that you bring
On this tour you must bring your passports for the flight,

light clothing, as the weather on the southern coast used to be very hot, especially in summer time (from December to March) when temperatures can reach 40º C / 104 ºF sometimes.

We suggest to bring sun block to avoid sun burning, a hat, a bottle of water and sun glasses. ( sandals, shorts,)
Please note
Please note this tour is only possible to book as a minimum of 2 persons

People travelling alone will need to choose an alternative as the single supplement for this tour is almost the same price as the tour . ie for single traveller booking the cost is $660.00
Booking Information
Step 2.-

Select a tour and complete your personal details.(Registration is personal) If you are travelling as a couple, or with more persons you must book together and pay your booking deposit with one reservation code. But please complete details of your companion or group on lines below:

Travelling with:

(Please write Full names, Passport number, Age and Nationality). Once you finish sending us all your details you will receive a Reservation Code (eg: 240611001). Then you just need to pay a booking deposit, pay for 2 or more person in your group with 1 reservation code so we can secure all of you in a same group together.

Step 3.1-

PAY A BOOKING-DEPOSIT with WESTERN UNION: US$ 200.00 per person through in order to: Irwin Poma Flores DNI 46612452 (SAS Travel, Cusco PERU) Upon transferring the money email us the Money Transfer Number (MTCN) copy of your reservation and amount paid to: office@sastravelperu.com and david@sastravelperu.com to confirm your deposit. We will confirm your reservation on the same day.

Step 3.2-

PAY A BOOKING-DEPOSIT ONLINE with MASTER CARD or VISA.-US$ 210.00 per person. (US$ 200.00 include 5% card charge.) As soon as we receive your deposit we will send you a final confirmation. (Paying with VISA card

Visa card holders must be Affiliated to Visa Verified.

) Check carefully after you `ve paid Online that it does not say "incorrect cardholder" or "operation denied" as this means the payment was not successful. Then Skype us **sas.travel.info or ring us on Tel: +051 84 261920 and give us the details over the phone for us to try and assist you quickly and confirm your reservation. If you don`t receive your Confirmation within 24 hours please send us an email to office@sastravelperu.com

FINAL PAYMENT:

The remaining balance needs to be paid 7-2 days prior your tour in US$ Dollars cash or Peruvian soles (Exchange rate 2.90 Soles for US$1). Payments with credit / debit cards are accepted with a commission of 5%, Travelers' cheques with 3% only at our Office in Cusco.

Final payments of your tour IN ADVANCE

with card it is possible, it will be with 5% extra or you can transfer the balance through Western Union under the same name.
Terms & Conditions
Conditions of the Ballestas Islands & Nazca Lines Full Day -Private

You must carry your original passport for the flyover of the Nazca lines.

1. You must pay for your tour in full by 7 days before your departure.

Payment of your balance in the Cusco SAS office is requested in cash. US $ is easier but if you choose to pay in soles the rate charged is generally 3.0 soles = US$1 You can withdraw US$ or soles from the many ATM machines.

2. SAS Travel does not take responsibility for additional costs due to unfavorable weather conditions, natural catastrophe, strikes, accidents, illness, injury, loss of personal items, etc. It is the clients responsibility to carry insurance to cover these types of events. We reserve the right to modify or cancel the program due to any of the unforeseen conditions listed above.

3. SAS Travel will take all reasonable care in providing service to our clients to avoid accident, illness, loss of personal property and will only employ suitably qualified staff. We accept responsibility for the actions of our own employees. SAS Travel cannot however be responsible for any action or event that was unforeseeable or unavoidable. We also cannot be responsible for improper acts by clients or other third party for example Bus companies. You are totally responsable for your own personal property and rented equipment.

You will of course have your entire luggage travelling with you so please ensure that all valuables are kept in your hand luggage while on buses.

4. NOT INCLUDED:

-Meals

5. CANCELLATIONS

Change of date of tour within 1 week before departure has a fee of $20

Cancellation of tour up to one week before departure incurs a loss of 30% of total tour cost.

Cancellation of tour within one week -48 hours before departure incurs a loss of 40% of total tour cost.

Cancellation of tour within 48 hours before departure incurs a loss of 50% of total tour cost.

Cancelation of tour on the day of departure incurs a loss of 100% of total tour cost.

6. When paying the balance in Cusco, there will be a * 3% comission if you choose to use travellers cheques and a 5% comission for use of credit card VISA or MC..

I have read and accept the conditions