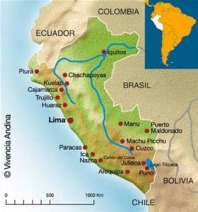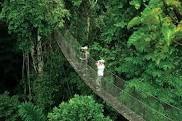 Leaving Dates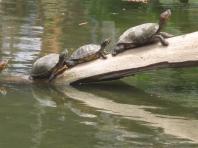 Price Information
US$ 1,850.00 p/person
(Based on Double / Triple accommodation)
Please Note
Single Supplement for solo traveler US$ 390.00
Overview
The different tours are put together as a package with transfers, accomodation and all necessary requirements but you do not necessarily travel the entire 14 days with the same people.
The guides for each tour are diferent to ensure specialists in each area.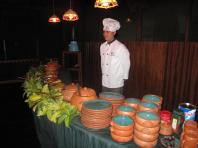 Is it for me?
Remember we can tailor make this tour to meet your specific time frames, dates, types of accomodation and intrests
Difficulty
Easy to Moderate, acclimatising! altitude affects Amazon Jungle Excursion requires about 3 hours walking in and out of Sandoval Lake area but this is a gentle pace.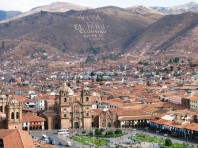 Recommended Hotels
Cusco Tourist Ticket (Boleto Turistico) this visitors ticket costs 130 soles approx US$45 (half price for students) and is valid for 10 days..
The full Cusco Tourist Ticket ticket allows you entry to 15 sites These sites which are part of the City tour are Sacsayhuaman / Qenko/Puca Pucara/Tambo Machay and these sites which are visited in the Sacred Valley tour are Pisac/Ollantaytambo/Chinchero plus other sites in Cusco such as Religious Art Museum / Church of San Blas / Regional History Museum
The entrance to Moray is included on the full ticket and is used when doing the mountain biking tour
Cusco Tourist Ticket is sold at the sites themselves and can be bought on the day of tour if you like.
Note this ticket does not include: Entrance to Koricancha (or Qorikancha) 10 soles Entrance to Cathedral 25 soles (the visit of the Cathedral is optional as many people prefer not to visit now that it is more expensive so there is the option to have afternoon tea in a restored Colonial house / hotel if you prefer during this part of the City tour)
Cusco Tourist Ticket also includes the admission to the Cusco folk dances and music at Cusco Art Center in the 3rd block of Sol Avenue, presentation everynight from 7:00 pm
Alternatively you can purchase a partial ticket for 70 soles which allows a one day only visit of just the 4 Archeological sites if you are not planning to visit any of the Sacred Valley sites such as Pisac, Ollantaytambo, Chincheros or a one day only partial ticket to visit the Sacred Valley sites such as Pisac, Ollantaytambo, Chincheros ( Moray ) if you are not going to have time to visit the 4 Archeological sites of Saqsayhuaman /Qenqo /Pucapucara /Tambomachay.
The partial ticket for 70 soles does not allow for any further discount for ISIC card holders. Student partial ticket cost is also 70 soles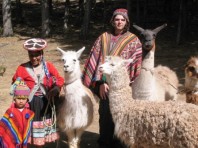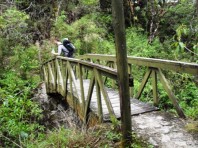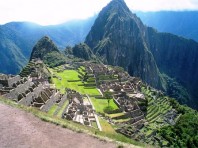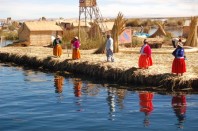 Jaguar Express 14 Day Tour (No Trek)
Last Minute Information
DAILY DEPARTURES !!!

The permits for Machupicchu citadel and train tickets are limited, FIRST COME, FIRST SERVE BASIS.... You must book and pay a deposit well in advance. For high season (May to October, 5-4 months in advance.) Low season (November to April, 3-2 months in advance.)

FAST COUPLES or GROUPS BOOKING:

Choose on the Calendar the date of your preference, fill out with your personal details, then below fill out details of your group in

Traveling with:

once you have finalized you will receive an email with a Reservation Code (Purchase number) to pay a booking deposit with. (If you would like to pay your booking deposit individually, then you must book each of you separatelly.)

TICKET FOR HUAYNAPICCHU MOUNTAIN.-

(Those passengers who want to climb the Huaynapicchu Mt. once they finished a guided tour at Machupicchu they need to let us know so we will purchase a Ticket for the 2nd turn at 11:00 just send us an email. Extra of $20 pp)

HOW TO BOOK AND CONFIRM.-

Choose your preferred date on the Calendar

(Leaving Dates)

fill out with all the requested details, you can book for 2 or more person just complete details on

traveling with:

soon you will receive a reservation code (Purchase Number) and you can pay a booking deposit of US$ 900.00 per person through Western Union to Mr: Irwin POMA FLORES (Peru)

or

Pay a booking deposit ONLINE on Step 3:

TO PAY

with Master Card or Visa card US$ 945.00 per person. OR pay with Paypal USD$ 900.00 plus 6%.

Final Balance of your tour must be paid at your arrival to Cusco.
Special Offer
Special offer for bookings for April made before March 10 free upgrade to Delux rooms in Hotel Marqueses Cusco.
*In low season we Up-grade with De-luxe rooms in Hotel Marqueses Cusco for our clients with this Package.
Amazon Jungle Excursion, exploring the Capital of the Biodiversity of Peru- Puerto Maldonado a warm climate city located at the lowest side of the Amazon, spend 3 nights in contact of real nature visiting the famous monkeys islands, walk to Sandoval Lake a gem and the nicest lake in the Reserve, with luck you will see a family of giant otters, caymans, big blue & yellow parrots locally named as macaws... scorted by knowledgeable and friendly local guides ready to offer you a great adventure... Then flight to Cusco the legendary and ancient Incas Capital City with their monuments and archaeological centers, full of history... for some people Cusco is a living museum that you can see and feel when walking on their traditional plazas and streets.. . 2 Days "Sunrise" Machu Picchu tour which is a beautiful train ride through the Andes, valleys and high jungles with espectacular views as soon as you depart from Poroy-Cusco train Station, impressive snow capped mountains, many Inca ruins still covered at both sides of the Valley, arriving to Aguas Calientes town, free time to go to the hot springs. Early tour and visit of Machupicchu, so you can see the sunrise or at least enjoy when the site is still quite with less people. Cusco, Sacred Valley, a VIP bus to the altiplano of Puno, visit the highest navigable Titicaca Lake.. see the islanders at Uros,Taquile and Amantani Islands still trapped by their mysteries and finally flight to Lima for your last night. A great trip !!
Program Itinerary
Day 1: Lima
Arrive in Lima at any time. Transfer from Lima`s airport to your Hotel Melodia in San Miguel 12 minutes in private transport.
Hotel Melodia in San Miguel District
sea level
Day 2: Lima - Puerto Maldonado
Flight from Lima to Puerto Maldonado Corto Maltes Lodge Transfer from your hotel to the airport On arrival of your flight to Puerto Maldonado, Our Guide/Staff will meet you at the Airport and transfer you to the centre of the town where you can experience the exotic local market. Depending on the arrival time of the flights we may have the first lunch here or while traveling to the lodge or in the lodge. Your excess luggage will be stored safely in our Office in Puerto Maldonado and then we will continue onto the port. We take our private boat along the Madre de Dios River for approximately 1 hour to Tambo Jungle Lodge. A cool welcome drink awaits you and then you´ll be shown to your Bungalows to settle in the afternoon we will take a 30 min boat journey to Monkey Island where you can appreciate a great diversity of monkeys such as the "Maquisapa", "Martin", "Little lions", "Frailes", "Achuñis", Ronsocos" etc, as well as a rich variety of birds. Return to the Lodge, for a delicious traditional Dinner. Nocturnal Activities are available each night. These range from nocturnal walks, talks on different topics and Cayman spotting when conditions are optional
Breakfast-Lunch-Dinner
Tambo Lodge
Day 3: Corto Maltes Lodge -Sandoval Lake
Soft hike to the famous Sandoval Lake, after a great Jungle Breakfast, we take a 1and a half hour walk to the famous Sandoval Lake, passing through virgin forest, home to beautiful flora and fauna including Giant Otters, Water Birds, Alligators, wild hens, Taricayas (small turtles) and a variety of fish. We will spend a few hours in canoe on this one of the most beautiful lakes in the Madre de Dios where you can fish for piranha, row, swim, walk or simply relax before returning to the Lodge in the afternoon. We will have a box lunch at Sandoval lake. One of the most awe inspiring features of the Jungle is the enormity of the trees and you will have the experience of standing at the base of the huge Lupuna. We may take a short visit to the Fitzcarral boat or there is the opportunity to visit the traditional "chacras" farming areas of the zone. Return to the lodge. Dinner. Nocturnal Activities (optional)
Breakfast-Lunch-Dinner
Day 4: Corto Maltes Lodge.
8am: Breakfast and free time to have a bath in the pool or maybe buy some exclusive Amazon handicrafts and jewelry in our shop.

10am: We will follow the course of the river for approximately 1,5 hours in order to visit a native community. Occasionally we can see monkeys, river turtles, caimans and various birds in the dense vegetation of the riverbanks. We will also see some medicinal plants. (Sangre de Grado, Oje, Capirona)

The "Project for the Rescue of Cultural Values" supports the local native community "Palma Real". It is the biggest with approximately 200 families of the Ese'eja tribe.

his project, located at Gamitada island works together with two families that will introduce us to the cultural values of their ancestors, their language, their customs, their garments and their dances. In an era where globalization rapidly changes traditional societies this is a great opportunity to have direct contact with this tribe of ancient warriors and hunters. As well as a chance to support them economically with the purchase of some of their handmade products

1pm: Circumnavigating the Gamatida Island we can occasionally see animals escaping the human presence. Afterwards we will visit a chakra (local term for farm). We will get to know a variety of tropical fruits and other local products (Cocoa, bananas, café, cocona). Here we will also have lunch consisting of a typical Amazon dish.

The chacarero(farmer) will also let us taste some of the fruits that will later be taken to the city of Puerto Maldonado for consumption.

Upon return to the lodge you will surely enjoy a bath in our swimming pool; maybe with a cocktail that might also serve as an aperitif for dinner.

8pm: Dinner is served. After dinner you can retire to our bar to have some tropical cocktails, relax chit-chatting in our reclining seats at the central terrace or have a bath in the pool underneath the shining Amazon sky.
Breakfast-Lunch-Dinner
Corto Maltes Lodge.
Day 5: Puerto Maldonado - Cusco
Flight from Puerto Maldonado to Cusco arrival, reception and Transfer to Hotel Marqueses Cusco . Very early departure to witness the spectacle of the Collpa de Loros, Sunrise on the river as we journey 1 and a half hours to a clay wall where hundreds of green parrots congregate at first light each morning. We will generally be able to spend about an hour here before reboarding the boat to enjoy breakfast on our return to Puerto Maldonado. Free time to walk into one of the nicest Plaza in South America and see the amazing colonial churches. Marqueses Hotel.
Breakfast
Marqueses hotel.
Day 6: Sacred Valley
Guided Visit of the Sacred Valley of the Incas . Morning: Departure from Cusco in direction of the Sacred Valley. This Tour includes a Visit to the Pisac colourful Handcraft Market,+ Pisac archaeological Park, Ollantaytambo Inca Fortress and Return to Cusco via Chinchero site and Market. Overnight at the Marqueses hotel. Breakfast Included.
Breakfast
Marqueses hotel.
Day 7: Free Day
Free day to explore Cusco . Free time to explore the ancient Inca´s Capital city., walk into the plazas, visit San Blas a new tourist area with restaurants bars and cafes with a peculiar styles. Inca Museum ,Plaza Nazarenas …
OPTIONAL to add : Afternoon: Guided Visit to the City as well as the nearby ruins of Tambomachay, Puca Pucara, Qenko and Sacsayhuaman. Overnight at the Marqueses Hotel. (Breakfast Included) Cusco Art & Music presentation or Kusikay Cusco presentation are a must.
Breakfast
Marqueses hotel.
Day 8: Special Tour
2 Day Special Tour to Machupicchu Morning: Early Breakfast before departure by train to Aguas Calientes. On arrival to Aguas Calientes you are met by staff of Viajeros Bed and Breakfast Hostal at the train and accompanied to the hostal to settle into your rooms. Free afternoon to soak in the famous hot springs and explore Aguas Calientes below Machu Picchu. Maybe walk to the Mandor Water Fall,Puente Ruinas the old Train Station or visit the renewed Machupicchu Site Museum.( Opened recently this year ) Overnight at the Viajeros Bed and breakfast. Dinner included in the Hostal.
Breakfast-Lunch-Dinner
Day 9: Aguas Calientes - Cusco
Machupicchu -Cusco Early breakfast before the 6.00am bus to Machu Picchu. For a Guided tour followed by free time to further explore and maybe climb Huaynapicchu (you need to request a permit in advance to climb to Huaynapicchu), Sungate or Inca bridge , Buffet lunch awaits in Aguas Calientes (Hotel Viajeros) Afternoon: Return by train direct to Cusco or train to Ollantaytambo to Cusco and transfer to Hotel Marqueses (Breakfast and Lunch Included)
Breakfast
Marqueses hotel.
Day 10: Cusco - Puno
Inka Express Class tourist bus to Lake Titicaca - Puno. With a magnificent buffet lunch in Sicuani and tours with VIP comfortable bus to Puno with an English speaking guide en route, tours in Andahuaylillas, Raqchi, La Raya & Pukara. Bus is fully equipped for tourism. Lunch is included in Sicuani town. Overnight. Puno hotel.
Breakfast-Lunch
Hotel Qalasaya
Day 11: Lake Titicaca
Titicaca Lake Uros,Taquile and Amantani Islands . 8.00am Transfer from the hotel to the port and by motor boat we take you to one of the legendary Uros Islands where you can observe the lives of the Uros people who live on floating reed islands some only 20 metres in length. After a beautiful 3hr boat ride we reach Amantani island where we will break into smaller groups to stay with the local families. We will trek to the top of the mountain (4150 mtrs) to see the Temples of the Pachamama and Pachatata and enjoy the traditional customs of the island people. Food and authentic music prepared and performed by your designated family.
Breakfast-Lunch-Dinner
rustic accomodation with family
Day 12: Taquile Island - Puno
Titicaca Lake Uros,Taquile and Amantani Islands . Short boat ride to the neighbouring Taquile island, where we will tour around the ruins and visit these beautiful people, world famous for their intricate and fascinating weavings, lunch and return trip to Puno. Arrival in the afternoon and transfer back to hotel approx 5 pm. Overnight in Puno hotel.
Breakfast-Lunch
Hotel Qalasaya
Day 13: Puno (Juliaca) - Flight to Lima
Transfer to Juliaca airport for the flight back to Lima ; Reception and Transfer to the Hotel Melodia Free afternoon,
Breakfast
Hotel Melodia
Day 14: Lima - Transfer to the Airport - Flight home.
End of tour. Transfer to airport from your Hotel. (or if you have a night flight)
Optional Lima Classic City tour (EXTRA cost of $40 pp) : 4 Hours 09:30pm - 13:30pm ANCESTRAL LIMA; Huaca Pucllana, Archaelogical Pre-Inka Center from IV D Century. LIMA COLONIAL; Plaza San Martín, Plaza Mayor, Palacio de Gobierno, el Palacio Arzobispal, la Basílica Catedral, Palacio Municipal, Convento de San Francisco & the Catacumbs; Peru Reserve Museum, Gold Objets, Cerámic y Textils from Pre Inka Cultures.(Closed Sat & Sun) MODERN LIMA; El Olivar de San Isidro, Miraflores y Larco Mar, spectacular view of the Pacífic Ocean.
Breakfast
What is Included:
Transfers at your arrival to Lima to Hotel Melodia

Flight tickets Lima - Puerto Maldonado / Puerto Maldonado - Cusco

Juliaca - Lima with Star or Peruvian Airlines with Airport taxes

2 Nights in Hotel Melodia in Lima breakfast

4 Day - 3 Night Jungle Lodge tour with expert guides

(Full board meals and 2 person room)

our first option for Jungle lodge is Corto Maltes but in high season as space is limited we often have to organise a backup reservation in the equally priced Ecoamazonia lodge. If this is the case we will notify you and send the alternative programe for you to check.

3 Nights Hotel Marqueses Cusco with breakfast

Sacred Valley Tour Transport & english speaking guide

2 Day 1 Night Machupicchu Tour

.

1 Night in Hostel Viajeros in Machupicchu (Double Room)

3 meals,Tourist Train tickets, bus, entrance fee & expert guides

Inca Express VIP Bus to Puno to Cusco with Lunch

2 Nights in Hotel Qalasaya in Puno with breakfast

2 Day Lake Titicaca tour: Motor boat, entrance fee, Accommodation,Guide & meals.

1 Night with a Family in the Amantani Island

Transfer to Puno Airport in Juliaca 45 minutes drive.
What is not Included:
Entrance fees for Inca sites enroute to Puno US$8

$11 Fee for your Jungle trip.

Hot springs in Machupicchu 10 soles

Cusco Visitors Ticket (135 soles or approx US$45)

see more info

Optional Cusco City tour : 4 Hours US$15.

Optional Lima Classic City tour : 4 Hours US$40.
We recommend that you bring
Additional options
Recommendations
Please Note:

Hostel Viajeros in Aguas Calientes town is not a 3 star hotel but it is clean, safe and comfortable with a friendly and very helpfull staff. They have private Twin, Double and Triple rooms, with small private bathrooms and hot gas water system, it has one of the best locations in town, far enough from the riverside so it is not noisy, being very central at the foot of the bridge, only a few blocks from Train and Bus Station and you don`t have to do anymore long uphill hikes to get to your room! It is about 10 minutes from the hotspring pools. We try to include an economical accommodation option for this tour package to make it accessible for everyone but recommend that if you are wanting better accommodation in Aguas Calientes town to celebrate your accomplishment of the Inca Trail trek or any special date/ tour then please request one of the recommended hotel Upgrades below:

(Alternative accommodation based on double occupancy ).

UP-GRADING

Hotels in Aguas Calientes

Hotel Presidente or Inka Town or Green Nature Standard USD$ 25.00 p/person

Green Nature Superior room US$ 36.00 p/person

Hotel Santuario US$ 49.00 p/person.

Hotel Andina Luxury US$ 46.00 p/person.

Mapi -INKATERRA US$ 90.00 p/person.(Includes Dinner and Breakfast)

Hotel Hatuchay Tower US$115.00 p/person

Hotel INKATERRA US$ 260.00 p/person.(Includes Dinner and Breakfast)

Sumaq Hotel 5 stars US$ 220.00 p/person.(Includes Dinner and Breakfast)

Hotel alongside Machupicchu: Sanctuary Lodge US$ 490.00 p/person.(Includes Dinner and Breakfast)

To guarantee your hotel reservation UP-GRADE,

please include the payment of it in your tour booking deposit, so we can reserve and pay for your hotel in advance. All Hotel policies require full payment of your accommodation 20-45 days prior your reservation date.

==========

IMPORTANT: You must present your passport

with the TAM immigration slip

to all hotel accommodations. The national sales tax (18%) is charged to all Peruvian citizens and foreigners staying 60 consecutive days or more. In case the room is shared by both a taxable and non-taxable guest at the same time, the sales tax will be applied to the whole room. So please take every caution to not loose this piece of paper. You need to bring it to the Cusco office for your check-in.

Note: Late bookings of this tour could incur an extra cost if only expensive flights are available: Please check this at time of interest in package.

To Confirm your Package Reservation just please send us by e-mail or fax a Booking form with US$ 400 down payment per person with Visa or Amex Cards, Western Union money transfer is also accepted.
Booking Information
Thank you for deciding to register for a SAS Travel tour !

Step 1.-

CLICK:

CONFIRMED GROUP DEPARTURES
Step 2.-

Select your tour and fill out with your personal details. If you are travelling as a couple, or with more persons you must book and pay with one reservation Code. But please complete details of your companion or group on lines below:

Travelling with:

(write Full names, Passport number, Age and Nationality). Once you finish sending us all your details you will receive a Reservation Code (eg: 240611001). Then you just need to pay your deposit, pay for 2 or more person in your group with ONE Reservation Code, so we can guarantee all your permits, tickets for Machupicchu, train tickets and tour all together in a group.

How to make your deposit and confirm your spots on the tour:

Step 3.-

PAY A BOOKING-DEPOSIT with WESTERN UNION: US$ 900.00 per person through in order to: Irwin Poma Flores DNI 46612452 (SAS Travel, Cusco PERU) Upon transferring the money email us the Money Transfer Number (MTCN) copy of your reservation and amount paid to: office@sastravelperu.com and david@sastravelperu.com to confirm your deposit. We will confirm your reservation on the same day.

Step 3.-

PAY A BOOKING-DEPOSIT ONLINE with MASTER CARD or VISA.- US$ 945.00 per person. (US$ 900.00 + 5% card charge). Payments by credit card will carry a surcharge of 5%. As soon as we receive your deposit we will procced purchasing your Permits for Inca Trail trek, tickets etc . We will send you a final confirmation of your tour with detailed information shortly.

If you don`t receive your Confirmation within 48 hours please send us an email to:

office@sastravelperu.com or feel free to Skype us: sas.travel.info or call us.

FINAL PAYMENT:

The remaining balance needs to be paid at your arrival to Cusco in US$ Dollars cash or Peruvian soles (Exchange rate 2.90 Soles for US$1). Payments with credit / debit cards are accepted with a commission of 5%, Travelers' cheques with 3% only at our Office in Cusco.

Final payments of your tour IN ADVANCE

with card it is possible, it will be with 5% extra or you can transfer the balance through Western Union.
Terms & Conditions
Availability : Daily Departures Group Size : 2 -12 participants

Shared Service Minimum: 2 participants.