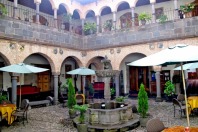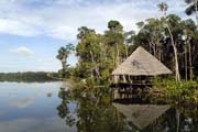 Leaving Dates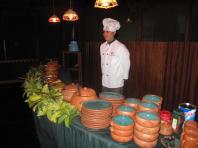 Price Information
US$ 795.00 p/person
(Based on Double / Triple accommodation)
Please Note
Price from March 2013
US$ 840.00 per person.
(Based in Double or Triple Accommodation)
Single Supplement for solo traveler US$ 195.00
Overview
If you would like this package to be quoted with domestic flights just send an email to Soledad: soledad@sastravelperu.com indicating that you are interested in Amazon & Cultural 8 Day Tour for a specific date and would like a quote on flights. It is best to send your international flight details if you have them so we can ensure the flight itinarary allows enough time for connections.
Is it for me?
This itinerary has been very popular for those with only a short time to spend in Cusco who prefer not to hike the trail but go in classic style by train and overnight below the Lost City of the Incas Machupicchu, visiting the Amazon and the boidiversity in Puerto Maldonado .
Difficulty
Moderate
Transport
Bus and train
Recommended Hotels
Arriving to the jungle first you will be met by a Lodge rep at the airport and they will take you first to the office in Puerto Maldonado where you can leave extra luggage only required for Cusco and just take your small pack with items required for the jungle to the lodge.
When you return from the lodge for your flight to cusco you will pick up this left luggage.
http://www.hotelmarqueses.com/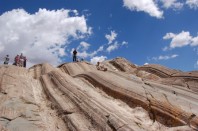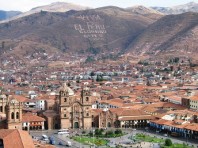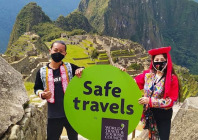 Amazon & Cultural 8 Day Tour
Last Minute Information
DAILY DEPARTURES !!!

The permits for Machupicchu citadel and train tickets are limited, FIRST COME, FIRST SERVE BASIS.... You must book and pay a deposit well in advance. For high season (May to October, 5-4 months in advance.) Low season (November to April, 3-2 months in advance.)

FAST COUPLES or GROUPS BOOKING:

Choose on the Calendar the date of your preference, fill out with your personal details, then below fill out details of your group in

Traveling with:

once you have finalized you will receive an email with a Reservation Code (Purchase number) to pay a booking deposit with. (If you would like to pay your booking deposit individually, then you must book each of you separatelly.)

TICKET FOR HUAYNAPICCHU MOUNTAIN.-

(Those passengers who want to climb the Huaynapicchu Mt. once they finished a guided tour at Machupicchu they need to let us know so we will purchase a Ticket for the 2nd turn at 11:00 just send us an email. Extra of $20 pp)

HOW TO BOOK AND CONFIRM.-

Choose your preferred date on the Calendar

(Leaving Dates)

fill out with all the requested details, you can book for 2 or more person just complete details on

traveling with:

soon you will receive a reservation code (Purchase Number) and you can pay a booking deposit of US$ 400.00 per person through Western Union to Mr: Irwin POMA FLORES (Peru)

or

Pay a booking deposit ONLINE on Step 3:

TO PAY

with Master Card or Visa card US$ 420.00 per person. OR pay with Paypal USD$ 400.00 plus 6%.

Final Balance of your tour must be paid at your arrival to Cusco.
Jungle Amazon Tour in Puerto Maldonado the Capital of the Biodiversity, discover the Magic Cusco Koricancha and Saqsaywaman, enjoy the beauty and marvel in Machu Picchu & Sacred Valley with Pisac, Ollantaytambo and Chincheros the living andean village.

This package does not include flights to or from Puerto Maldonado, but we can assist you with quotes if you require. You can also add on extensions to Lake Titicaca or Arequipa. You can get a better idea of the Hotel Marqueses and programs by looking at some photos on the website: www.hotelmarqueses.com
Program Itinerary
Day 1: ARRIVAL TO PUERTO MALDONADO. THE CAPITAL OF BIODIVERSITY. CORTO MALTES LODGE.
After your arrival at Puerto Maldonado Airport where your professional guide will await you, we will go to our office to obtain the official waterway permits. Meanwhile you can visit the town main square and also take some photos of the beautiful scenery overlooking the confluence of the rivers Madre de Dios and Tambopata from Grau square.
After a 40 minute boat ride we will arrive at Corto Maltes Amazonia.. After your welcome cocktail you can enjoy the delicious international dishes that the Lodge offers. After that you will have some free time to get comfortable in your bungalow overlooking either the river or the jungle, or simply take a refreshing dip in our pool.
At 3:30pm you will be accompanied by you guide who will show you tropical trees, medicinal plants and the abundance of nature in the 60 ha concession that Corto Maltes Amazonia holds. From our lookout you can observe toucans, macaws and other species of birds before your return for sunset. Duration of this trek is between 2 and 3 hours.
The rest of the afternoon you can relax in the pool or take a nap in the hammocks at the terrace of your bungalow. If you wish you can also go on a nightly boat trip to go caiman spotting before dinner.
At 8pm dinner is served. After dinner you can retire to our bar to have some tropical cocktails, relax in our reclining seats at the central terrace or bathe in the pool underneath the shining Amazon sky.
L D
lodge bungalow
Day 2: CORTO MALTES LODGE/ SANDOVAL LAKE. / MONKEY ISLAND
At 5:30am we will go on a trek of about 20 min until we arrive at the parrot clay- lick. Here a minimum of five different species feeds on special clay, vital to their metabolism. It's a truly marvelous, multicolored spectacle.

8am: Breakfast and free time to explore the splendid gardens of Corto Maltes Amazonia. We have dozens of varieties of exotic plants and flowering trees.

10:30am: Again we will navigate the Madre de Dios River. This time on an expedition destined to "Monkey Island" where some species of these interesting and entertaining animals live in freedom. Following another boat ride of 30 min we will enter the territory of the Tambopata- Candamo National Reserve. We will trek 5km through the dense vegetation of the tropical rainforest. Giant trees, snakes, monkeys, birds and sometimes even the illusive jaguar can be observed here

Our destination is heavenly Sandoval Lake. Its privileged settings are shared by numerous species of animals: Birds (in particular Hoatzins, Kingfisher, and Cormorants), different species of monkeys (Squirrel monkeys, Howler monkeys, Capuchin monkeys). At the lake itself we can enjoy the spectacle of Giant River Otters. Black Caimans and Piranhas (sometimes we can even observe anacondas in the areas covered by reed). This is also the habitat of the giant Arapaima, a fish of more than 2,5m, weighing in at +200kg. Traveling by canoe, the sunset in the lake is a spectacular unforgettable sight. On our return to the river we might be able to spot some nocturnal animals.

8pm: The body demands rest and food after an active day in the jungle. You will enjoy the exotic tastes of our meals, especially our desserts. If you still have energy left you can share moments of music and conversation in the bar whilst having a cocktail or enjoy the sounds of the rainforest surrounding you from your hammock.

After a long day full of activity you will enjoy the comfort of you bungalows hammocks. You can also recover with a massage by the lodges' qualified masseurs.
BLD
lodge bungalow
Day 3: Gamitada island "Project for the Rescue of Cultural Values"
8am: Breakfast and free time to have a bath in the pool or maybe buy some exclusive Amazon handicrafts and jewelry in our shop.

10am: We will follow the course of the river for approximately 1,5 hours in order to visit a native community. Occasionally we can see monkeys, river turtles, caimans and various birds in the dense vegetation of the riverbanks. We will also see some medicinal plants. (Sangre de Grado, Oje, Capirona)

The "Project for the Rescue of Cultural Values" supports the local native community "Palma Real". It is the biggest with approximately 200 families of the Ese'eja tribe.

his project, located at Gamitada island works together with two families that will introduce us to the cultural values of their ancestors, their language, their customs, their garments and their dances. In an era where globalization rapidly changes traditional societies this is a great opportunity to have direct contact with this tribe of ancient warriors and hunters. As well as a chance to support them economically with the purchase of some of their handmade products

1pm: Circumnavigating the Gamatida Island we can occasionally see animals escaping the human presence. Afterwards we will visit a chakra (local term for farm). We will get to know a variety of tropical fruits and other local products (Cocoa, bananas, café, cocona). Here we will also have lunch consisting of a typical Amazon dish.

The chacarero(farmer) will also let us taste some of the fruits that will later be taken to the city of Puerto Maldonado for consumption.

Upon return to the lodge you will surely enjoy a bath in our swimming pool; maybe with a cocktail that might also serve as an aperitif for dinner.

8pm: Dinner is served. After dinner you can retire to our bar to have some tropical cocktails, relax chit-chatting in our reclining seats at the central terrace or have a bath in the pool underneath the shining Amazon sky.
BLD
lodge bungalow
Day 4: Adios Corto Maltes Amazonia. / welcome to CUSCO
After breakfast its time to say goodbye to the setting and staff of Corto Maltes Amazonia. Your guide will accompany you on your way back to the city. We will pass by our office again to recollect the baggage left. Following that we will visit the local market to show you agricultural products of the region; especially fruits of the Amazon. Afterwards our personnel will accompany you to the airport wishing that your stay was as pleasant for you as it was for us to show you this beautiful corner of Peru.

On arrival in the Cusco airport there will be a Marqueses / SAS rep waiting to transfer you to Hotel Marqueses. Rest and acclimatize as you are now at 3,400 m above sea level. If you are feeling up to it... enjoy the 3 plazas that directly surround your hotel and all the cultural activity and beauty they offer without wandering too far on your first day. If you purchase your Cusco tourist ticket today this includes the Cusco Folk Dances and Music at Cusco Art Center in the main Ave el Sol. 10 min slow walk from Hotel Marqueses.
B
Hotel Marqueses
Day 5: FREE MORNING TO RELAX !! BEFORE DISCOVERING CUSCO CITY ,
Morning free to wash your jungle clothes!

1.30pm meet at the SAS office or predetermined location for transport. We first visit the central equisite architectural feats of the ancient "Koricancha" Temple, and the Principal Cathedral, in which the first stone was placed in 1560, is a marvel of the religious art possessing approximately 300 paintings from the Cusqueña School.
Then, the tour moves to the arqueological park complex of Saqsayhuamán, majestic place with impressive works in stone, some up to 120 tons. Q'enqo (Labyrinth) a religious center dedicated to the adoration of the Earth. Puca Pucara (reddish place) that was used as a military control center, and a mandatory stop for all travelers of the Inca era.
Tambomachay (Temple of the Water) a center of adoration and worship of water
B
Hotel Marqueses
Day 6: SACRED VALLEY, CUSCO, PISAC, URUBAMBA, OLLANTAYTAMBO, AGUAS CALIENTES.
Sacred Valley Cusco Pisac Urubamba Ollantaytambo Aguas Calientes
At 8.20am meet at SAS Travel office or transfer from your hotel at earlier time if coordinated. In a tourist bus we travel over the mountains and then we drop 1500 feet to the valley floor of the sacred Urubamba river and the village of Pisac where we will visit a traditional market and you can buy some local souveniers. We then drive up to explore the extensive ruins of Pisac with stunning views over the valley. For those who would prefer to spend more time in the market instead of visiting the ruins, advise your guide so he can organise a time and place to pick you up when they return through the market. We continue on to Urubamba where we stop for you to have lunch. A further 30 mins drive takes us to Ollantaytambo surrounded by the sacred mountains, where we will again discover the magnificence of the Incan constructions and the beauty of the local people in their traditional dress.
You will then be escorted to the train station to board the valle train. This is a 1.5 hr journey to Aguas Calientes where the representative from Hotel Viajeros will meet you and settle you into your accommodation. You have free time to visit the hot springs if you like and then dinner and overnight in the hotel. Dinner is included for you at Hotel Viajeros.

Meals: D
BD
Hotel Viajeros
Day 7: MACHUPICCHU- OLLANTA- CUSCO
After breakfast we take the bus at approx 05.30am and arrive at the ruins at 06.00am when the gates open.
An early morning guided tour of Machupicchu "The Old Sacred Mountain" before the crowds arrive takes approx 2 hrs and leads you through all the most important arqueological sites with the insights of very capable guides. Then you have plenty of free time for more exploring, photos or optional hikes.
eg climb Huayna Picchu mountain (2,700 m, 90min, steep gradient)
Walk to the Temple of the moon (3-4 Hr)
Walk to "Intipunku" the Sun`s Gate where end classic Inca Trail, ; ( 1.5 hr )
Walk to the Inca bridge located at south from Machupicchu( 1 hr )
All these walks are without a guide, are clearly signed and easy to find.

Optional for those who would like to walk up earlier from 4.30am in peak season, please let us know of your interest. We recommend in low season using the bus up to conserve your energy for your 2 hour group tour exploring Machu Picchu (2,400 m) and optional hikes to follow. However in high season June to Oct people who want to climb Huayna Picchu mountain within the Machu Picchu site almost need to walk up to be first in the long line of people who arrive before the buses to get one of the limited Huayna Picchu permits. If you definitely want to climb Huayna Picchu mountain please let us know in the Cusco office at you checkin.
Your guide will advise you of where and when to use your bus ticket for the journey back down to Aguas Calientes to collect your luggage from the Viajeros hostel.
He will also provide you with the necessary details for the afternoon train return to Ollantaytambo with private transport on to Cusco, arriving 9:30 pm approx.
Day 8: ADIOS CUSCO.
Transfer to the airport for your checkin
What is Included:
Transfers at your arrival to Puerto Maldonado and Cusco

Jungle Lodge tour as mentioned at the itinerary.

City tour optional or just day free to relax on Day 5

Guided Sacred Valley tour with a buffet lunch

Private Transport and English speaking Tour Guide

3 nights in Standard Private Rooms in Hotel Marqueses with Breakfast

1 night in Hotel Viajeros in Aguas Calientes Breakfast

Tour in Machu Picchu with entrances fees, train and guide

Bus up and down between Aguas Calientes and Machu Picchu

Expedition Train return to Cusco.
What is not Included:
Flights Tickets Lima to Puerto Maldonado / Puerto Maldonado to Cusco and if required Cusco to Lima or if you are going to do an extension in Peru to Puno or Arequipa you may not need that , airport taxes.

$11 Entrance for your Jungle trip.

Cusco Tourist Ticket (130 soles approx $45 ) . this ticket is required as local payment for the entrances to the City and Sacred Valley sites in your package. The ticket includes other sites such as the museum on the corner of Garcilaso street where you are staying and includes Optional Cusco Folk Dances and Music at Cusco Art Center every night 6.30pm!

Koricancha " Sun Temple" ( 10 soles) nor Cusco Principal Cathedral ( 25 soles) required for City tour)

Meals when are not indicated.

Hot springs in Aguas Calientes town 10 soles, optional.
We recommend that you bring
As this package travels between 2 very different climates you are best to try and pack clothes that combine and layer where possible. Arriving to the jungle first you will bet met by warm air and humidity and possibly rain!!

We recommend that you bring

A small rucksack

Lightweight, tightweave long cotton pants & long -sleaved cotton shirts

A fleece and a windbreaker are advisable for cool evenings

Light raingear (poncho) for sudden downpours

Sneakers or other low heeled walking shoes are essential

Sunhat / glasses, sunscreen

Insect repellent is a must, preferably with deet

A water bottle

Good binoculars and a flashlight or headlight

Personal gear, toiletries, cameras, 400 exp film

Your passport, yellow fever certificate and extra money in plastic bags

A few energy snacks will be useful

If you have extra large sized feet we may not be able to find rubber boots in your size for the muddy trails as they are generally not available in Peru….so please bring old shoes for the muddy trails.

Then as you fly to Cusco you will find the relief of cool moutain weather and no humidity but cold nights! so have a warm jacket!!

For the overnight tour to Machu Picchu....You only need to carry a small day pack (Peru Rail's luggage limit is 5-6kgs)

Passport

Water to drink 1.5 Lt

Camera

Rain jacket/poncho

Change of clothes

Basic toiletries

Sun lotion/sunscreen ,hat for sun

Insect repellent

Torch

Comfortable sturdy shoes or hiking boots

ISIC student card if applicable

Extra money.
Additional options
Recommendations
Please Note:

Hostel Viajeros in Aguas Calientes town is not a 3 star hotel but it is clean, safe and comfortable with a friendly and very helpfull staff. They have private Twin, Double and Triple rooms, with small private bathrooms and hot gas water system, it has one of the best locations in town, far enough from the riverside so it is not noisy, being very central at the foot of the bridge, only a few blocks from Train and Bus Station and you don`t have to do anymore long uphill hikes to get to your room! It is about 10 minutes from the hotspring pools. We try to include an economical accommodation option for this tour package to make it accessible for everyone but recommend that if you are wanting better accommodation in Aguas Calientes town to celebrate your accomplishment of the Inca Trail trek or any special date/ tour then please request one of the recommended hotel Upgrades below:

(Alternative accommodation based on double occupancy ).

UP-GRADING

Hotels in Aguas Calientes

Hotel Presidente or Inka Town or Green Nature Standard USD$ 25.00 p/person

Green Nature Superior room US$ 36.00 p/person

Hotel Santuario US$ 49.00 p/person.

Hotel Andina Luxury US$ 46.00 p/person.

Mapi -INKATERRA US$ 90.00 p/person.(Includes Dinner and Breakfast)

Hotel Hatuchay Tower US$115.00 p/person

Hotel INKATERRA US$ 260.00 p/person.(Includes Dinner and Breakfast)

Sumaq Hotel 5 stars US$ 220.00 p/person.(Includes Dinner and Breakfast)

Hotel alongside Machupicchu: Sanctuary Lodge US$ 490.00 p/person.(Includes Dinner and Breakfast)

To guarantee your hotel reservation UP-GRADE,

please include the payment of it in your tour booking deposit, so we can reserve and pay for your hotel in advance. All Hotel policies require full payment of your accommodation 20-45 days prior your reservation date.

==========

IMPORTANT: You must present your passport

with the TAM immigration slip

to all hotel accommodations. The national sales tax (18%) is charged to all Peruvian citizens and foreigners staying 60 consecutive days or more. In case the room is shared by both a taxable and non-taxable guest at the same time, the sales tax will be applied to the whole room. So please take every caution to not loose this piece of paper. You need to bring it to the Cusco office for your check-in.
Frequently Asked Questions
Booking Information
Thank you for deciding to register for a SAS Travel tour !

Step 1.-

CLICK:

CONFIRMED GROUP DEPARTURES
Step 2.-

Select your tour and fill out with your personal details. If you are travelling as a couple, or with more persons you must book and pay with one reservation Code. But please complete details of your companion or group on lines below:

Travelling with:

(write Full names, Passport number, Age and Nationality). Once you finish sending us all your details you will receive a Reservation Code (eg: 240611001). Then you just need to pay your deposit, pay for 2 or more person in your group with ONE Reservation Code, so we can guarantee all your permits, tickets for Machupicchu, train tickets and tour all together in a group.

How to make your deposit and confirm your spots on the tour:

Step 3.-

PAY A BOOKING-DEPOSIT with WESTERN UNION: US$ 400.00 per person through in order to: Irwin Poma Flores DNI 46612452 (SAS Travel, Cusco PERU) Upon transferring the money email us the Money Transfer Number (MTCN) copy of your reservation and amount paid to: office@sastravelperu.com and david@sastravelperu.com to confirm your deposit. We will confirm your reservation on the same day.

Step 3.-

PAY A BOOKING-DEPOSIT ONLINE with MASTER CARD or VISA.- US$ 420.00 per person. (US$ 400.00 + 5% card charge). Payments by credit card will carry a surcharge of 5%. As soon as we receive your deposit we will procced purchasing your Permits for Inca Trail trek, tickets etc . We will send you a final confirmation of your tour with detailed information shortly.

If you don`t receive your Confirmation within 48 hours please send us an email to:

office@sastravelperu.com or feel free to Skype us: sas.travel.info or call us.

FINAL PAYMENT:

The remaining balance needs to be paid at your arrival to Cusco in US$ Dollars cash (Exchange rate 2.90 Soles for US$1). or Travelers' cheques with 3% only at our Office.

Payments with credit / debit cards need to be made 2 weeks prior to the Inca Trail and only accepted with the commission of 5% included. You should contact us 2 weeks prior to the tour responding to the email with your confirmation requesting any final items to be added and then we can reconfirm the exact balance to be paid plus the 5% commission. You then can enter the same online system with your reference code and make the balance payment.

If you prefer not to use the online system you can skype sas.travel and we can do a manual payment for you quickly and easily. Or you can use Western Union.
Terms & Conditions
SAS Travel Conditions of Amazon & Cultural 8 Day Tour

- Amazon & Cultural 8 Day Tour

If you are booking as a single traveller additional Single room supplement of US$195

Booking deposit required US$300 pp

Regarding Conditions for this package the main items to understand clearly is the non refundable deposit but cancellation of the package within 6 weeks of the tour incurrs further costs.

-Cancelation of the package within 6 weeks to 2 weeks in advance incurs a further loss of $200 total payment $500

-Cancelation of the package up to 2 weeks up to 5 days in advance incurs a further loss of $300 total payment $600

-Cancelation of tour within 5 days - 36 hours of departure incurs a loss of 90% of total tour cost...

If a party has booked as 2 people and then one person cancels but the other person continues with the tour the single supplement must also be paid as part of the cancellation as the other person now enters into a one person contract for the tour requiring the additional single supplement to be covered.

PRICES DO NOT INCLUDE: Air fares, meals other than those specified in your itinerary, personal expenses, personal insurance, and tips. Entrance fees to the archaeological sites in the tours except for Machu Picchu.

We require your FLIGHT DETAILS for the jungle lodge and expect to receive your flight detail re-confirmation 48 hours before your arrival just to ensure there are no last minute changes.

TRAVEL INSURANCE: We recommend you to obtain a personal Travel Insurance, including Medical Problems, Baggage loss or damage. If you need help to find a travel Insurance Company try Nomad Travel Insurances.

PRIVACY POLICY: All the information you provide us, full name, passport number, nationality, date of birth, telephone number, and address or your credit card info will be used strictly to process your trip arrangements. This information will not be shared with anyone.

______________________ Date:__________________________________