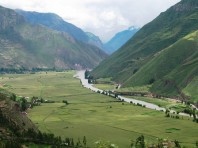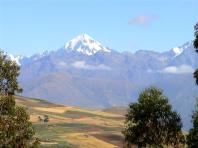 Leaving Dates - BOOK HERE: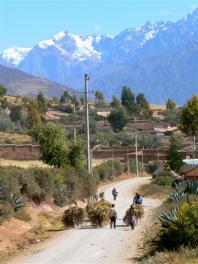 Price Information
US$ 25.00 p/person
(Based on Double / Triple accommodation)
Please Note
Group Tours Daily Departures
From 08:30 am to 18:30 pm
Sacred Valley + Buffet Lunch USD$ 35 per person.
==============================
PRIVATE TOUR Daily Departures:
2 ppl group US$ 95.00 p/person.
3-4 ppl group 75.00 p/person.
5-9 ppl group 50.00 p/person.
10 ppl group 30.00 p/person.
Guided tour with expert english speaking guides.
From 09:00 am to 17:00 pm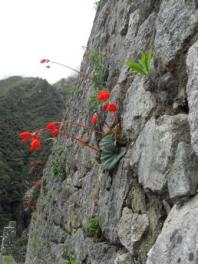 Overview
Enjoy the company of our well prepared, experience guides and drivers, who will captivate you with the Andean Spiritual beliefs and the impressive traditions of the Incas, recent archaeological research and fascinating historical information.
Is it for me?
This tour is probably the second most popular activity in Peru after the not to be missed journey to Machu Picchu. For photographers, shoppers, admirers of culture and architecture that unfolds so many stories of the past and present. This is for everyone!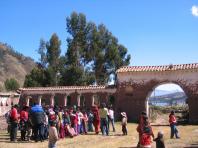 Difficulty
Does involve some narrow trails amongst the mountain top archaeological site of Pisac, so sturdy footwear is required and at least a day of rest to acclimatise before this tour to help you enjoy it fully.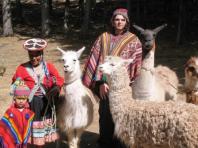 Transport
Tourist bus
Recommended Hotels
We highly recommend Boutique Hotel Marqueses in Cusco, it is a beautiful and charming Colonial house built at the end of XVI century that has recently been restored and refurbished, located just one block from Cusco`s mayor Plaza. This great location is part of its popularity, close to all of the most important tourist attractions in the famous capital of Inca`s Empire. Well known for its incomparable hospitality and professional service. We can reserve the hotel and transfers you from the airport on your arrival and back on your return, you will enjoy a safe visit, wonderful attention and be pleasantly surprised by the warmth of the Andean Hospitality.

Due to the safe and strategic location you are within easy walking distance of the many historical places, museums, restaurants, cultural, artistic and traditional places of the Imperial Inca City.

SAS Travel Tour Operator & Agency offices are located alongside Hotel Marqueses so we at SAS Travel can assist you at any time.

http://www.hotelmarqueses.com/
Sacred Valley Tour Pisac & Market.
Special Offer
For clients booking a trek or train tour we can include the buffet lunch in Urubamba in the Sacred Valley tour for USD$ 35.00 each (70 Soles entrance fee to the ruins not included).
---
MARQUESES Hotel special.- When staying 4 nights a free Up-Grade to Delux rooms for the price of Standard ..... to get this offer you must quote it at the time of booking and payment is required in USD$ cash.
This offer is only valid for accommodation dates from November 1st 2015 to April 20 th 2016.
From 20 April to July 1st if staying 4 nights and paying for Delux we can upgrade to Suite but again payment is required in cash. Please book through this website but you must indicate your tour with SAS Travel in the appropriate section and quote the offer you want. www.hotelmarqueses.com
DAILY DEPARTURES !!! From 08:20 am to 18: 00 pm
PISAC with extensive important arquelogical site a top the mountain with strategic views along 3 valleys and traditional typical market below;
OLLANTAYTAMBO to see the famous Pacarictampu and Inca princess bath fountain.
CHINCHEROS with his San Pedro colonial Church and extense Inca sanctuary
This tour is a superb way to see the impressive Andes mountains rising up from the Sacred Valley which contains Inca temples, residences, altars, channels, carvings, tunnels/caves and the famous Intihuatana in towns such as Pisac, Ollantaytambo and Chincheros.

For those who are not so interested in architecture the famous Pisac market is possible to brouse in for a couple of hours instead of visiting the ruins of Pisac, so you can emerse yourself in the culture and take a bit home with you in a delightful weaving, painting, carving or almost anything you can think of. Let the guide know that your preference is too stay in the market and they will organise a time and meeting place on their return to meet up with you before continuing on to Urubamba
For photographers, the beauty of the local people in their traditional dress, surrounded by the Sacred Mountains is a treasure to capture in stunning photos as they go about their daily colourful life .
Program Itinerary
What is Included:
-Private bus

-English speaking tour guide

-Sites (approximate duration of visits)

-Pisac market approx 25 minutes

-Visit of Pisac ruins approx 90 minutes

-Urubamba for lunch approx 45mins (30-45 soles Buffet lunch not Included )

-Visit of Ollantaytambo approx 60mins

-Visit of Chincheros approx 30mins
What is not Included:
Entrance ticket to visit 3 Inca Archaeological sites 70 Soles per person. (this ticket can be bought at the first Inca ruins we visit) or you can also purchase the 10 Day Cusco ticket.

Lunch in Urubamba (25 -35 Soles) optional.
We recommend that you bring
Water bottle, camera, suncream, hat

Rain jacket or rain poncho

Money for lunch and souveniers

Comfortable sturdy walking shoes or runners

Cusco Tourist Ticket

A warm clothes to return to Cusco
Additional options
Recommendations
- If you going to stay in Cusco for only few days of more than a week

we recommend you to get the Boleto Turitico "Tourist Ticket 10 Day" valid it cost 130 soles 4 sites in City Tour, 3 sites in the Sacred Valley plus Maras, Moray and Tipon, additionally they offer entrance to Museums.

- If you only will visit the Sacred valle y tour there is a partial Ticket valued in 70 soles.

- If you will do City tour with the 4 Inca sites you will need another partial Ticket valued in 70 soles too, so best to get the 10 day Tourist Ticket "Boleto Turistico" for 130 soles and is valid for 10 days.

- Note that to see Koricancha the temple of the sun there is another fee of 10 soles separately and 25 soles to visit Cusco Cathedral in a separate ticket.

- Few people know how nice and really interesting is visiting

La Merced church and Convent near Calle Mantas, we recommend

to visit it with his barroque patio with hundreds years of history.

- Also Inka Museum is not in this ticket and fee is 10 soles also

highly recommended to visit it.

- Famous 12 Angle stones is in the way to San Blas big inca wall with

nice stone artwork.

- Cusco Inka museum located just behide left main cathedral on first block of Calle del Almirante.
Frequently Asked Questions
Booking Information
This tour can be booked just the day before in the office if we have a confirmed group, if you are unable to book in advance or are not booking any other tours with us.

Our preference for people who are booking other tours with us is to book in advance so we can have everything organised and not use too much of your vacation time in cusco sitting around in a busy office.

All we need is the date you request and your contact hotel and we can use your other tour as guarantee to hold your booking until you check in at the Cusco office.
Terms & Conditions
SAS TRAVEL CONDITIONS OF THE SACRED VALLEY TOUR

1. You must pay for your tour in full by 12:00 noon, 1 day before your departure.

Payment of your balance in the Cusco SAS office is requested in cash. US $ is easier but if you choose to pay in soles the rate charged is generally 3.0 soles = US$1 You can withdraw US$ or soles from the many ATM machines.

2. NOT INCLUDED:

-Lunch in Urubamba Sacred Valley (30-45 soles)

-Cusco Tourist Ticket (130 soles approx US$45*) includes

optional Cusco folk dances and music at Cusco Art Center. The

same ticket

can be used for City Tours. *Half price for students with ISIC card

-You can also purchase a partial ticket which allows a one day visit of

just the 2 sites Pisac and Ollantaytambo if you are not planning to

visit any of Cusco sites.

3. CANCELLATIONS

Cancelation of tour within 24 hours of departure incurs a loss of 15% of total tour cost if you are changing the tour to a alternative day or 30% of the tour cost for total cancellation.

Cancelation of tour on the day of departure incurs a loss of 80% of total tour cost.

4. SAS Travel will take all reasonable care in providing service to our clients to avoid accident, illness, loss of personal property and will only employ suitably qualified staff. We accept responsibility for the actions of our own employees. SAS Travel cannot however be responsible for any action or event that was unforeseeable or unavoidable. We also cannot be responsible for improper acts by clients or other third party. You are totally responsable for your own personal property and rented equipment.

5. SAS Travel does not take responsibility for additional costs due to unfavorable weather conditions, natural catastrophe, strikes, accidents, illness, injury, loss of personal items, etc. It is the clients responsibility to carry insurance to cover these types of events. We reserve the right to modify or cancel the program due to any of the unforeseen conditions listed above.

6. When paying the balance in Cusco, there will be a * 3% comission if you choose to use travellers cheques and a 5% comission for use of credit card.

I have read and accept the conditions