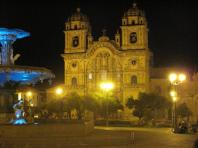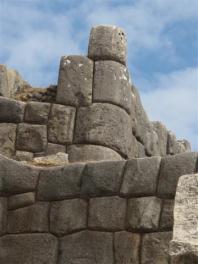 Price Information
US$ 20.00 p/person
(Based on Double / Triple accommodation)
Please Note
Group Tours USD$ 15 pp
From 13:30 am to 18:30 pm
Entrance fees not included.
=======================
Private Tour -Daily Departures
2 person US$ 70.00 p/person.
3 person 60.00 p/person.
4 person 45.00 p/person.
6 person 25 per person
---
Entrance fees not included.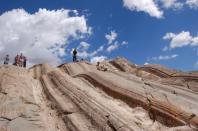 Overview
Visit the main Cathedral and Qorikancha" the Temple of the Sun" and the Four Archeological Sites: Saqsayhuaman, Qenqo, Pucapucara and Tambomachay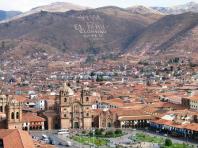 Is it for me?
This tour can be done independently but the information provided by the guide and the altitude can make it difficult. For admirers of culture and architecture and mysteries of past and present. Even if you don`t do the tour never leave Cusco without being overwhelmed by the enormity of the constructional task of Saqsayhuaman and you will be amazed that less than 20% still remains today. People could use the stones for their own structures until 1900.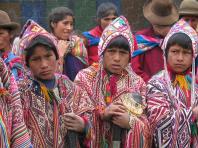 Briefing
Meeting time: 1.30pm at SAS Travel Office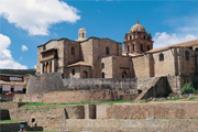 Transport
Tourist bus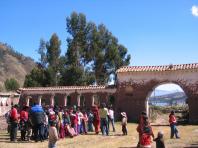 Recommended Hotels
We highly recommend Boutique Hotel Marqueses in Cusco, it is a beautiful and charming Colonial house built at the end of XVI century that has recently been restored and refurbished, located just one block from Cusco`s mayor Plaza. This great location is part of its popularity, close to all of the most important tourist attractions in the famous capital of Inca`s Empire. Well known for its incomparable hospitality and professional service. We can reserve the hotel and transfers you from the airport on your arrival and back on your return, you will enjoy a safe visit, wonderful attention and be pleasantly surprised by the warmth of the Andean Hospitality.
Due to the safe and strategic location you are within easy walking distance of the many historical places, museums, restaurants, cultural, artistic and traditional places of the Imperial Inca City.
SAS Travel Tour Operator & Agency offices are located alongside Hotel Marqueses so we can assist you at any time.

http://www.hotelmarqueses.com/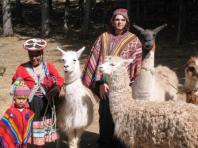 Cusco Saqsawaman & Sun Temple CityTour
Last Minute Information
DAILY DEPARTURES !!!

(for private or group tour). You must book and pay a deposit well in advance. For high season (May to October, 5-4 months in advance.) Low season (November to April, 3-1 month in advance.)

HOW TO BOOK AND CONFIRM.-

Choose your preferred departure date on the Calendar (Leaving Dates) then fill it out with your details and all the requested, (down below in Notes write if you prefer a private or group tour) you can book for 2 or more person just complete details on traveling with: then you will receive a reservation code (Purchase Number) to pay online with Visa or MC on Step 3. Add 5% card fee for your payment online. +
Special Offer
If you book this tour at least 3 weeks in advance and not as part of a package we can OFFER you MARQUESES BOUTIQUE CUSCO HOTEL SPECIAL.- when staying 4 nights.. a free Up-Grade to Delux rooms for the price of Standard ..... to get this offer you must quote it at the time of booking and payment is required in cash.
This tour touches on the best of Cusco, the blend of the Inca and Colonial aquitecture and religious features meet beautifully in Cusco to give it its charm and character!
The stunning archaeological feats in building the famous Saqsayhuaman and other major Incan sites will astonish you. Fascinating stories of Pachacutec who was the initiator of many constructions here and in the Sacred Valley and so beloved by his people.
Program Itinerary
What is Included:
Private tourist transport

van for 12 person or bus for 20 person

Excellent English speaking tour guide

Visit to main Cathedral and Qorikancha

and the Four Archeological Sites

(approximate duration of visits):

*SAQSAYHUAMAN 40 minutes

*QENQO 30 minutes

*PUCAPUCARA 20 minutes

*TAMBOMACHAY 20 minutes
What is not Included:
Entrance fees to the sites

(Cusco Tourist Ticket 130 soles approx US$45)

Same ticket can be used for Sacred Valley Tour

Half price for students with ISIC card.

*Entrance to Koricancha (or Qorikancha) 10 soles

*Entrance to Cathedral 25 soles (the visit of the Cathedral is optional as many people prefer not to visit now that it is more expensive so there is the option to have afternoon tea in a restored Colonial house / hotel if you prefer during this part of the tour)

Alternatively you can purchase a partial ticket which allows a one day visit of just the 4 Archeological sites if you are not planning to visit any of the Sacred Valley sites such as Pisac, Ollantaytambo, Chincheros

Cusco Tourist Ticket it cost 130 soles approx US$45* includes the admition to Cusco folk dances and music at Cusco Art Center in the 3rd block of Sol Avenue, presentation everynight from 7:00 pm.
Additional options:
We recommend that you bring:
bottle of water

Camera

Sun hat/cream

Rain jacket or rain poncho

Comfortable walking shoes

tourist ticket or money for entrances
Recommendations
If you would prefer to just visit the Four Archeological Sites: Saqsayhuaman, Qenqo, Pucapucara and Tambomachay you may prefer to do this on horseback without a guide but just a horseman to lead you.

If you would like to join the City tour with guide for the Four Archeological Sites: Saqsayhuaman, Qenqo, Pucapucara and Tambomachay and therefore not have to pay extra entrances for the Visit the main Cathedral and Qorikancha" the Temple of the Sun" then please just ask for this option and if you like you can explore the beautiful colonial arquitecture of the Hotel Maqueses and be picked up later in the tour for the Archeological Sites.
Please note
Note:

On Sacred holidays it is occasionally not possible to visit the Cathedral.

Some visitors enjoy the Cathedral for the local service at 6:00 am when its open and is free for everybody.

In June 22,23,24 for the duration of the preparation of Inti Raimy, Saqsaywaman Complex can not be visited completely, only from outsite.
Frequently Asked Questions
Booking Information
Select the month and date and click on the Calendar the Departure Date (Leaving Date) of your preference. Then fill out with your personal details and details of your group. (If you are travelling as a couple, or with more persons you must book and pay with one reservation Code.) But please complete details of your companion on lines below: Travelling with: (write Full names, Passport number, Age and Nationality). Once you finish sending us all your details you will receive a Reservation Code (eg: 240611001). Then you just need to pay your deposit online on Step 3 (pay for 2 or more person in your group with ONE reservation code, so we can guarantee all your permits, tickets for Machupicchu, train tickets and tour all together in a group.)

---

HOW TO PAY FOR YOUR TOUR.-

1.- Pay with your reservation code on Step 3 a booking deposit ONLINE with VISA or Mastercard.- Payments by credit card will carry a surcharge of 5%.

2.- Pay a booking deposit with Paypal.- (Payments by Paypal will carry a surcharge of 6%.)