Very Important:

Rains and Flooding Across Peru

The Government of Peru continues to assess the effects from unseasonably heavy inland rains and associated flooding along the coastal areas of Peru. Rains are expected to continue for few more weeks. The most widespread, severe effects are in the northwest of the country, in the regions of Tumbes, Piura, Lambayeque, and La Libertad.

More concentrated incidents of flooding, mudslides, and inundated roads and bridges have occurred around Lima and the Ica Region. Some roads in the central highlands, especially in the regions of Ancash and Junin, have experienced travel delays and disruptions. Areas in the south of the country around Cusco and Arequipa have been affected less severely by the rains than areas farther north. Our Tours and treks in Cusco have not been affected at all, the trains are running as normal, tours visiting sites and we don´t have delays neither cancelations of our trips.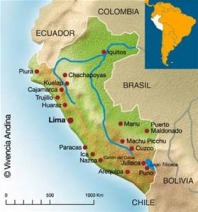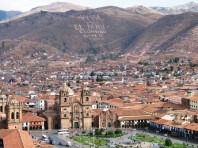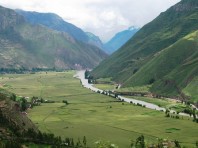 Price Information
US$ 580.00 p/person
(Based on Double / Triple accommodation)
Please Note
US$ 20.00 Discount to student or childs
Single Supplement US$ 70.00
---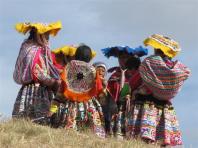 Overview
If you are so unfortunate to have too little time to enjoy all that majestic Cusco has to offer then don`t despair, you can still see the best of it even if you only have 4 days. Of course we would say you need more time to enjoy and acclimatise but Machu Picchu is actually in the lower altitudes so by ensuring you rest for 2 full hours on arrival to Cusco you should be OK. Please ensure you can take one of the early flights on day 1. If you would like assistance with domestic flights, a quote or for us to arrange electronic tickets for you just let us know.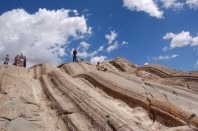 Is it for me?
This package has been very popular and often people use it as a jumping off point for discovering the rest of Peru. It has been created for people with a minimum of time but most people add a pre tour accommodation for the day before the tour to allow them time to recover from their journey to Peru. One extra night pre accomodation is $45.00 per person and of course the transfer from the airport is organized for this day so please consider this as a recommendation! If your interes in climbing to Huaynapicchu mountain we recommend to book in advance.
Difficulty
If you want something really unforgetable for the overnight in Machu Picchu town Aguas Calientes and have the money I would certainly suggest going for the upgrade option of five star Hotel Sumaq. US$ 220 upgrade per person based on 2 people but is a very special offer as the hotel is actually valued at US$ 600 for a room for 2 people.
http://www.sumaqhotelperu.com
if you would like this upgrade please quote it in your reservation and remember it is only until Sept 1st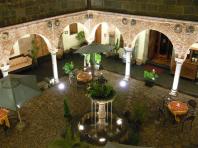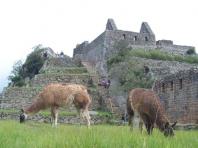 Transport
Tourist bus and Train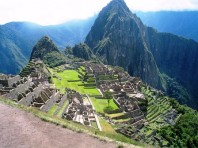 http://www.hotelmarqueses.com/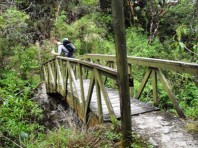 THE BEST OF CUSCO. (No trek). 4 Days Tour Package. Daily Departures.
Last Minute Information
DAILY DEPARTURES !!

(2 persons Minimum) Twin or Double share.

Permits are AVAILABLE. Single Supplement for solo traveller US$ 80.00

---

Permits for Machu Picchu citadel and train tickets are AVAILABLE... You must book online and pay a booking deposit immediately... so we can guarantee your spots. For high season (May to October, 4-3 months in advance.) (Low season (November to April, 2-1 months in advance.)

--

ENJOY THE WALK TO HUAYNAPICCHU.-

Huayna Picchu mountain is the large mountain that sits directly behind Machu Picchu citadel, the walk takes 2 Hrs For many trekkers, climbing Huayna Picchu is one of the highlights of a visit to Machu Picchu. lf you are booking for high season and Huayna Picchu permits have already run out then we can offer permits for an alternative walk to Montana Machu Picchu. (it takes 3-4 Hrs).

---

HOW TO BOOK.-

Choose your preferred Departure Date (Leaving Date) at the Calendar (left side) Fill in your details and group as requested and you will generate a reservation code Pay an online deposit of US$ 300.00 per person on Step 3 with Visa or MC or thru Paypal Or follow instructions below in

Booking Information. For group bookings deposit (5-6 persons) you can transfer to our Bank in Peru. To receive more details please email to: [email protected]
ITINERARY:
Day 1: Reception in Cusco. Transfer to Hotel Marqueses. Cusco Tour.
Day 2: Sacred Valley tour. Pisac, 2 HrsTrain to Aguas Calientes.
Day 3: Tour at Machupicchu. Train return to Cusco. Hotel Marqueses.
Day 4: Good Bye Cusco. Transfer to the airport. (end of services).
---
FREE Up-Grade to our Deluxe or Suite room at MARQUESES Boutique Hotel in this tour for early bookings (5-2 months in advance.) FREE 2 Hrs walking tour to Mercado Central.
---
This tour include the Highlights in Cusco and Machu Picchu, is a combination of the City tour, Sacred Valley Tour and the Classic Train tour to Machu Picchu with the chance to stay for the sunrise at the top lookout point,, so for those who only have 3 Days to experience these sights rather than 4, it is a must. Combined with the charms of 2 nights in the Marqueses Boutique Hotel it is a perfect way to see Cusco as you are in the safe tourist district and any spare time you have on Day 1 or 4 finds you in the midst of the most beautiful combination of Inca and Colonial architecture to souvenir shop or add some amazing photos to your collection.
Program Itinerary
What is Included:
Reception and transfers from Cusco´s Airport

2 Nights in Boutique Hotel Marqueses Cusco.

Cusco and Inca Sites guided tour. 2pm to 6pm.

Sacred Valley tour with Lunch in Urubamba.

Machupicchu guided tour with Expedition Train.

(Train Tickets,Bus tickets, Entrance fees for Machupicchu).

Huayna Picchu permit when booked well in advance before they run out

Accommodation in Aguas Calientes. Private room.

3 Breakfasts, 1 Lunch and 1 Dinner.
What is not Included:
Flight Tickets.

Travel Insurance.

Meals and drinks where are not indicated.

Cusco Tourist Ticket US$60 per person (for Cusco and Valley Tour).

50% less for students with ISIC card.
Additional options:
We recommend that you bring:
Original Passport and the entry to Peru card.

For the main tour you only need to carry a small day pack

Water to drink 1.5 Lt

Camera

Rain jacket/poncho

Change of clothes

Basic toiletries

Sun lotion/sunscreem, hat for sun

Insect repellent

Torch

Comfortable sturdy shoes or hiking boots

Extra money.
Booking Information
Select the month and date and click on the Calendar the Departure Date (Leaving Date) of your preference. Then fill out with your personal details and details of your group. (If you are travelling as a couple, or with more persons you must book and pay with one reservation Code.) But please complete details of your companion on lines below:

Travelling with:

(write Full names, Passport number, Age and Nationality). Once you finish sending us all your details you will receive a Reservation Code (eg: 240611001). Then you just need to pay your deposit online on Step 3 (pay for 2 or more person in your group with ONE reservation code, so we can guarantee all your permits, tickets for Machupicchu, train tickets and tour all together in a group.)

---

BOOKING DEPOSIT REQUIRED.-

USD$ 300 per person.

1.- Pay on Step 3 a booking deposit ONLINE with VISA or Mastercard.- US$ 315 per person. (US$ 300+5% card fee). Payments by credit card will carry a surcharge of 5%.

2.- Pay on Step 3 a booking deposit with Paypal.- US$ 318 per person. (US$ 300+6% card fee. Payments by Paypal will carry a surcharge of 6%.

3.- For group bookings (4-5 persons) you can transfer your booking deposit or full payment to our Bank account in Peru or transfer through out Western Union. For more details please e-mail us to: [email protected] or pay online with Visa or MC or thru Paypal as it is indicated above.

---

FINAL PAYMENT:

We require a full payment of your tour transferring 1 month before OR pay in our office in Cusco 5-3 days before of your departure date in USD$ cash.
Terms & Conditions
1.- FINAL PAYMENT: You must pay the full balance of your tour 1 month before the date of your tour departure using any of the payment options above. If you need to amend or add anything to your final confirmation invoice ie upgrade hotel Aguas Calientes etc you should contact us at least 6 weeks prior to the tour. This is done by responding to the email with your final confirmation and indicating any extra ítems to be added and then we can adjust your invoice accordingly and reconfirm the exact balance you need to pay by emailing you within that week. (you need to add the 5% credit card comission or 6% Pay pal commission or other fees depending on which payment method you choose.

You then can enter the same ONLINE SYSTEM http://sastravel.online-booking.co/pay.php with your reservation reference code or contact us for bank details. Once we receive your payment in full we send you a further email with your confirmation and last minute details.

2.- Bring your Passport, Immigration card (and ISIC card if applicable ) to our office on arrival to Cusco.

3.- The student US$20 discount for use of student cards is regulated by the site and INC itself, not SAS Travel. All student ISIC cards are validated by the control of the park and only accepted if you scanned a clear copy of your valid ISIC card through with your deposit at the time of booking and it was confirmed. A Youth Travel card is not accepted by the control.

4.- Cost of tour is based on double occupancy ...single supplement cost additional for single travelers.

5.- Please note Hostel Viajeros is not a 3 star hotel but is clean, safe and comfortable. If you are wanting alternative accommodation this can be organized, these are some upgrade options and the corresponding supplemental cost based on double occupancy see: Recommendations. Please let us know of this request at the time of booking.

6.- You must carry a clear copy of your passport and valid ISIC card (if applicable) on the tour. You must present your passport with the TAM immigration slip to all hotel accommodations. The national sales tax (18%) is charged to all Peruvian citizens and foreigners staying 60 consecutive days or more. In case the room is shared by both a taxable and non-taxable guest at the same time, the sales tax will be applied to the whole room. So please take every caution to not lose this piece of paper. You need to bring it to the Cusco office for your checkin.

7.- Changes to schedules or dates can only be made if there is availability in the alternative date and when train tickets have been finalized this incurs a further administration charge of $15.00 per ticket. At times a change of date may only be possible with an upgrade and so the difference in price would also need to be paid.

---

8.- CANCELATIONS by CLIENT: Should the client wish to cancel, cancellation charges will be imposed. These are calculated from the day written notification is received by SAS Travel. The charges are shown below:

a.- Cancelation of tour once you have received a confirmation of tour incurs a loss of the booking deposit.

b.- Cancelation of tour 60 days before the date of tour departure incurs a loss of 60% of total tour cost

c.- Cancelation of tour 59 to 30 days before the date of tour departure incurs a loss of 80% of total tour cost

d.- Cancelation of tour 29 days before the date of tour departure incurs a loss of 90% of total tour cost.

---

Full Travel Insurance is considered mandatory, which includes cover, under most circumstances, against the loss of deposit or cancellation charges. Please note that no reimbursements are given when cancellations occur or for any unused services.

---

9. Climbing Huayna Picchu mountain (1.5 -2 Hrs), if you are booking for high season and Huayna Picchu permits have already run out then we can offer permits for the Montana Machu Picchu climb. This is higher so check the information in "Please Note" on the web page. http://www.sastravelperu.com/english/program/353/sacred-valley-aguas-calientes-machupicchu-and-huaynapicchu-mt-walk-quotcomboquot-tour-2d1n If you prefer not to do that option let us know immediately and we can reduce the cost of your tour by $10 and you can do one of the other unguided walks such as these 2 which are already included in the Machu Picchu ticket.

10.- Travel Insurance is strongly recommended. SAS Travel will take all reasonable care in providing service to our clients to avoid accident, illness, loss of personal property and will only employ suitably qualified staff to our clients to avoid accident, illness, loss of personal property and will only employ suitably qualified staff.

12.- SAS Travel does not take responsibility for additional costs due to unfavorable weather conditions, natural catastrophe, strikes, accidents, illness, injury, loss of personal items, etc. It is the clients responsibility to carry insurance to cover these types of events. We reserve the right to modify or cancel the program due to any of the unforeseen conditions listed above.