Very Important:

Rains and Flooding Across Peru

The Government of Peru continues to assess the effects from unseasonably heavy inland rains and associated flooding along the coastal areas of Peru. Rains are expected to continue for few more weeks. The most widespread, severe effects are in the northwest of the country, in the regions of Tumbes, Piura, Lambayeque, and La Libertad.

More concentrated incidents of flooding, mudslides, and inundated roads and bridges have occurred around Lima and the Ica Region. Some roads in the central highlands, especially in the regions of Ancash and Junin, have experienced travel delays and disruptions. Areas in the south of the country around Cusco and Arequipa have been affected less severely by the rains than areas farther north. Our Tours and treks in Cusco have not been affected at all, the trains are running as normal, tours visiting sites and we don´t have delays neither cancelations of our trips.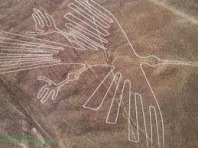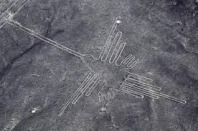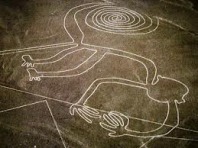 Price Information
US$ 360.00 p/person
(Based on Double / Triple accommodation)
Please Note
USD$ 360.00 pp (Minimum 2 person)
USD$ 340.00 pp (3-5 person group)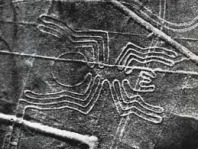 Overview
**BALLESTAS ISLANDS ("the Peruvian Galapagos") & NAZCA LINES FLIGHT: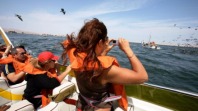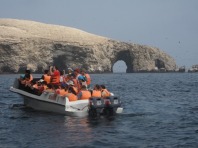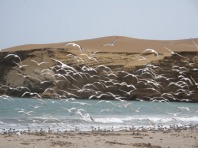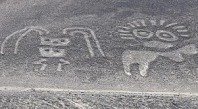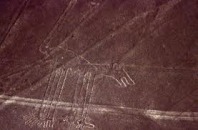 Recommended Hotels
We would recomend not doing Nazca/ Paracas lines programes between the 25th July and 1st of Aug as due to it being local holidays, the area is very crowded and accomodation and transport is much more expensive and often only available if booking minimum 3 nights in Paracas.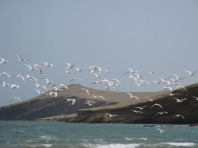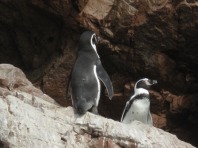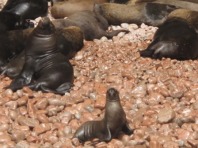 NAZCA Lines Flight, Ballestas Islands, Ica & Huacachina Dunes -Full Day Private Trip. Departures from Lima.
Last Minute Information
DAILY DEPARTURES !!!

2 persons Minimum required. Private Tour. (Pick up from your hotel) Once booking please send us the name of your Hotel in Lima and address.

---

Solo traveller.-

If you are travelling alone this tour is possible to organize for USD$ 660.00 to confirm just book online and pay it with your code. (For the months of July and August (high season) the price is $30.00 extra per person).

---

HOW TO BOOK.-

Choose your preferred date on the Calendar (left side)

(Leaving Dates)

Confirm (number of participants). CLICK: Continue. Please re-write your interested day of tour on Alternative date 2nd option). Fill out with all the requested details and other people travelling with you, (please avoid answering questions that do not correspond to this tour.)

---

or BOOK this other 1 Day trip to Nazca Lines without Paracas, Ballestas Islands as a single traveller for US$ 390.00 CLICK HERE
FULL DAY EXCURSION from Lima to Nazca Lines, Ballestas Islands and Paracas Reserve, ICA & Huacachina Dunes. This awesome tour offers you the highlights of the Peruvian coast in a minimum of time. A private modern vehicle take you to Paracas Reserve located in a bahía on Pacific Ocean, driving the Pan American Highway passing through Chincha, Pisco, Paracas, Ica. Just arriving to El Chaco port in Paracas we take you on a fantastic guided speedboat journey tour to the Ballestas Islands (the Peruvian Galapagos") a wonderful group of small Islands that house huge numbers of birds and marine mammals such as sea lions, Humbold pinguins, dolphins, flamingoes, pelicans. and stunning varieties of birds. Then we continue further south to Nazca town crossing one the most amazing deserts on earth, where hundred of years ago mysterious hands etched enormous figures on the desert floor. These mysterious figures are known todays as the Enigmatic Nazca Lines and can be seen only from the air. Flight with Aerodiana with safe and modern 4-5 person aircrafts (transfers and taxes included). 35-40 minutes overflight. Then we start our return to Lima, before we will pass through Ica city where our driver will show you the Pisco Bodega, Huacachina lagoon and the famous dunas, Aproximatelly at 10.00 pm arriving to Lima transfer to your hotel.
Program Itinerary
What is Included:
Private vehicle from Lima to Paracas, Nazca, Ica and return to Lima (Our private car will come to your hotel at 04:20 am)

Speedboat excursión to Ballestas Islands with an expert guide (20-24 passenger private boat shared service) plus Admission fees to the islands.

Flight over the Nazca Lines figures plus Airport taxes included (5-6 passengers Aerodiana airplane).Please bring your passports.

Mirador tower of Nazca Lines en route.

Visit to Huacachina Oasis and sand dunes near Ica city.

Arrive to Lima at 22:00 hrs approx and Transfer to your Hotel.
What is not Included:
Lunch in Nazca 30 Soles approx

Sandbording and buggies tour $20 extra (45 minutes)

Drinks and snacks.

Dinner.
We recommend that you bring:
On this tour you must bring your passports for the flight,

light clothing, as the weather on the southern coast used to be very hot, especially in summer time (from December to March) when temperatures can reach 40º C / 104 ºF sometimes.

We suggest to bring sun block to avoid sun burning, a hat, a bottle of water and sun glasses. ( sandals, shorts,)
Please note
Please note this tour is only possible to book as a minimum of 2 persons

People travelling alone will need to choose an alternative as the single supplement for this tour is almost the same price as the tour . ie for single traveller booking the cost is $660.00
Booking Information
HOW TO BOOK.-

Choose your preferred date when you like to start on the Calendar (left side)

(Leaving Dates)

Confirm (number of participants). CLICK: Continue. Please re-write your day of tour on Alternative date 2nd option). Fill out with all the requested details and other people travelling with you, (please avoid answering questions that do not correspond to this tour eg: Ticket to Huaynapicchu, Personal shared porter, Meals), soon you will receive a reservation code (Purchase Number) to pay ONLINE on Step 3 in our page with MC or Visa or thru Paypal. (If for any reason you don't receive in the next minute an authomatic reply from us with your reservation code… please check out your spam box.)

---

PAY ONLINE WITH VISA or MC.-

Click on Step 3 or in How to Pay using your reservation code pay the full cost of the tour adding 5% extra (card fee) on our website OR pay thru PAYPAL: Cost of the tour plus 6%.

To avoid card commission if you are in Peru you can pay into our bank account in Peru, ask for details)
Terms & Conditions
Conditions of the Ballestas Islands & Nazca Lines Full Day -Private

You must carry your original passport for the flyover of the Nazca lines.

1. You must pay for your tour in full in advance previous your departure.

2. SAS Travel does not take responsibility for additional costs due to unfavorable weather conditions, natural catastrophe, strikes, accidents, illness, injury, loss of personal items, etc. It is the clients responsibility to carry insurance to cover these types of events. We reserve the right to modify or cancel the program due to any of the unforeseen conditions listed above.

3. SAS Travel will take all reasonable care in providing service to our clients to avoid accident, illness, loss of personal property and will only employ suitably qualified staff. We accept responsibility for the actions of our own employees. SAS Travel cannot however be responsible for any action or event that was unforeseeable or unavoidable. We also cannot be responsible for improper acts by clients or other third party for example Bus companies. You are totally responsable for your own personal property and rented equipment.

You will of course have your entire luggage travelling with you so please ensure that all valuables are kept in your hand luggage while on buses.

4. NOT INCLUDED: Meals

5. CANCELLATIONS:

Change of date of tour within 1 week before departure has a fee of $40.00

Cancellation of tour up to one week before departure incurs a loss of 30% of total tour cost.

Cancellation of tour within one week -48 hours before departure incurs a loss of 40% of total tour cost.

Cancellation of tour within 48 hours before departure incurs a loss of 50% of total tour cost.

Cancelation of tour on the day of departure incurs a loss of 100% of total tour cost.

6. When paying the balance in Cusco, there will be a 5% commission for Visa or MC.