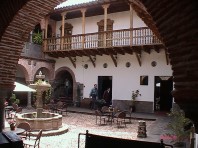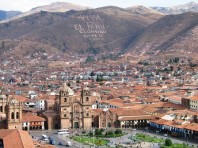 Leaving Frequency
As this package includes the 2 day Inca Trail trek you must ensure there are still permits available and so you need check: AVAILABILITY & BOOKINGS to see current availability of Inca Trail permits. You can reserve and pay a deposit for your tour ONLINE.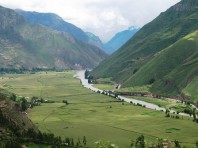 Price Information
US$ 680.00 p/person
(Based on Double / Triple accommodation)
Please Note
US$ 660.00 p/person with ISIC student card. (Please send us your card when booking a tour)
Single Supplement for solo traveler US$ 120.00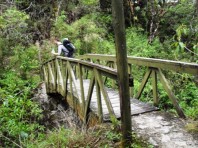 Overview
If you would like this package to be quoted with domestic flights just send an email to Soledad soledad@sastravelperu.com indicating that you are interested in Aventura Màgica & Cusco 5 Day for a specific date and would like a quote on flights. It is best to send your international flight details if you have them so we can ensure the flight itinarary allows enough time for connections.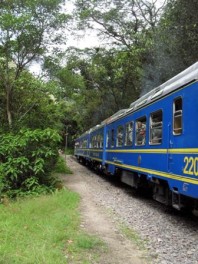 Difficulty
Easy to Moderate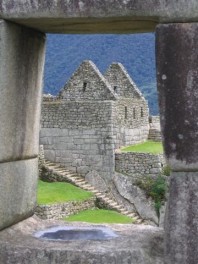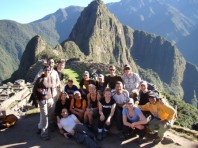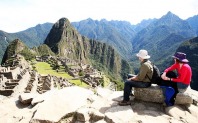 Aventura Magica & Cusco 5 Day (with 2 Day Inca Trail trek)
Last Minute Information
As this package includes the 2 day Inca trail trek you must ensure there are still permits available and so you need to click on

AVAILABILITY and BOOKINGS

in the horizontal bold menu above right, to see current availability of Inca Trail permits.
Special Offer
Bookings for Oct dates finalised before the 1st of July receive a free upgrade in Hotel Marqueses to delux rooms if requested at time of booking.
2 Day INCA TRAIL to Machupicchu Sacred Valley, Saqsaywaman, & Magic Cusco
Program Itinerary
Day 1: Arrival to Cusco
Reception in Cusco airport and Transfer to your Hotel in Cusco, At 1:30 pm Guided Cusco City Tour : Koricancha " Sun Temple", Cusco Principal Cathedral, Saqsayhuaman Inca Complex, Tambo Machay, Qenqo and Puca-Pucara.
Breakfast
Hotel Marqueses
Day 2: Cusco Sacred Valley Pisac Urubamba Ollantaytambo
At 8.20am meet at SAS Travel office or transfer from your hotel at earlier time if coordinated. In a tourist bus, we travel from Cusco past Saqsaywaman and Tambomachay, over the mountains toward the Sacred Valley. We descend 1500 feet to the valley floor of the sacred Urubamba river and the village of Pisac where we will visit a traditional market and you can buy some local souveniers. We then drive up to explore the extensive ruins of Pisac with stunning views over the valley. On the guided walk into the Citadel of Pisac you can observe temples, residences, altars, channels, carvings, tunnels/caves and the famous Intihuatana "The hitching post of the Sun",

For those who would prefer to spend more time in the market instead of visiting the ruins, advise your guide so he can organise a time and place to pick you up when returning through the market.
-We continue on to Urubamba where we stop for you to buy lunch. A further 30 mins drive takes us to Ollantaytambo surrounded by the sacred mountains, where we will again discover the magnificence of the Incan constructions, the amazing temple of the Sun, enormous blocks of rock perfectly carved and polished, stone water fountains, stairs, terraces and the beauty of the local people in their traditional dress, all surrounded by the sacred mountains and Valley of Patacancha and Willoq.
At approximately 4pm the sacred valley tour group return to Cusco but the people who are doing the Sacred Valley Combo tour will be taken to the Hotel in Ollantaytambo ( Apu lodge or Ollantaytambo lodge or similar Hotel) with private bathroom.
Settle in and then enjoy sunset in the valley, have a dinner in the plaza. (we highly recommend Panaka Grill and Hearts Cafe) and relax before the start of your trek the next day.

.
Breakfast
Hotel Apu Lodge or similar
Day 3: OLLANTAYTAMBO- KM 104 CHACHABAMBA- WIÑAY-WAYNA- MACHUPICCHU-AGUAS CALIENTES.
We`ll pick you up from your Hotel just before 6:00 am to transfer you to the Train Station in Ollantaytambo then we`ll board a Tourist Expedition Train with reserved seats for 1 hour and 45 minutes to the kilometer 104 start of the hike. (This is the best train service time and itinerary to start the hike by 08:00 am and have plenty of time to enjoy this fantastic trek) so please sleep early the night before) As soon as we arrive to this point we will cross a bridge to the check out point and show your passports then we will start a soft walk into the other side of the Vilcanota river the trail heads off to the right towards the ruins of Chachabamba. After a visit in Chachabamba, we`ll continue the trail heads south and begin climbing the mountain, before entering the cloud forest. Then the trail leaves the forest and goes west while continuing the uphill hike in open grassland. After hiking in the sun for about three hours, the trail descends into a shaded forest. This is where trekkers can enjoy a beautiful waterfall. After leaving the waterfall and forest, trekkers will arrive at the lower part of the incredible ruins of Wiñaywayna. It is recommended that you start the trek with at least 2 litres of water.

After lunch in Wiñaywayna we continue through a cloud forest full of bromelias, orchids and fern trees. You will walk the last part of the original trail with amazing features stone steps and tambos "resting places" and climb the 60 steps before arriving to the Inti Punku or "Sun`s Gate". From this point you will be able to contemplate and observe this marvelous place, last 45 minutes to be on front of this wonder, where you can feel an inner peace. Spend a short time for pictures and views, with luck you can observe a magnificent sunset, then we prepare our mind for the next early morning, time to take a bus for 30 minutes to Aguas Calientes town. Hot springs pools are optional (bring your bathing suit and 10 soles) or just free time to chill out at this small village.
Accommodation in private rooms, Hotel Viajeros or similar level accommodation.
This is all considered a low altitude hike, but you would want to be fit. Dinner included. At dinner time your guide will inform about plans and arrengements for the next big day!!
Breakfast Lunch Dinner
Accommodation: Viajeros
Maximum Altitude: 2680m/8792ft
Minimum Altitude: 2100m/6888ft
Distance Travelled: 7km approx
Approximate Walking Time: 6 - 7 Hours
Day 4: AGUAS CALIENTES-MACHUPICHU- WAYNA-PICCHU- OLLANTAYTAMBO- CUSCO
Early wake up at 04.30 am ... and after a good breakfast, re-live the history and the mysterious world of Machupicchu and the Incas, fuse with the mystic of this fascinating and unique place, discover yourself the perfect symbiosis and harmony created by nature and the Incas people. We take the first bus up at approx 05.20 am and arrive at the ruin`s gate before 06.00 am when the Park is open. This time is still not so crowded yet so we take advantage of the tranquility of this sacred site ; Guided Tour of Machupicchu. This enigmatic city is explored for Approx 2 hrs and their mysteries and archaeological information will be explained by your expert guide, ( you generally have approx 6 hrs extra free time but depends on train timetables in high season.)

Around 1:00 pm start down to Aguas Calientes for lunch and your Train return. ( or bus down $7 not included, most people like to walk this old inca trail down to Aguas Calientes )

The train departs Aguas Calientes late in the afternoon. ( approx 4.30pm arriving Cusco 8.30pm- 9:00 pm approx. )
Breakfast Lunch
Hotel Marqueses
Maximum Altitude: 2400m/7872ft
Minimum Altitude: 2100m/6888ft
Distance Travelled: 4 kms approx
Approximate Walking Time: 3-4 hrs
Day 5:
Adios Cusco Last chance for Souvenir Shopping in Cusco; Optional time to visit the Weaving Center Museum in Sol Avenue Transfer to the Airport
Breakfast
What is Included:
2 Nights in Hotel Marqueses Cusco in Standard Private Rooms with Buffet breakfast .

1 night in Hotel Apu Lodge or similar in Ollantaytambo

Machupicchu ,Cusco & Sacred Valley Tours with bilingual Official guides,

Transfers In and Out from Cusco´s Airport. Tourist Return Train Tickets Included.

Ticket Entrance fees for Machupicchu,

1 Night Hostal Viajeros in Aguas Calientes, 1 Lunch and 1 Dinner included .

Bus down to Aguas Calientes
What is not Included:
Cusco Tourist Ticket (130 soles approx $45 ) includes Optional Cusco Folk Dances and Music at Cusco Art Center.

Koricancha " Sun Temple" ( 10 soles) nor Cusco Principal Cathedral ( 25 soles) required for City tour)

Meals when not indicated.

Hot springs 10 soles
Additional options
Recommendations
Please Note:

Hostel Viajeros in Aguas Calientes town is not a 3 star hotel but it is clean, safe and comfortable with a friendly and very helpfull staff. They have private Twin, Double and Triple rooms, with small private bathrooms and hot gas water system, it has one of the best locations in town, far enough from the riverside so it is not noisy, being very central at the foot of the bridge, only a few blocks from Train and Bus Station and you don`t have to do anymore long uphill hikes to get to your room! It is about 10 minutes from the hotspring pools. We try to include an economical accommodation option for this tour package to make it accessible for everyone but recommend that if you are wanting better accommodation in Aguas Calientes town to celebrate your accomplishment of the Inca Trail trek or any special date/ tour then please request one of the recommended hotel Upgrades below:

(Alternative accommodation based on double occupancy ).

UP-GRADING

Hotels in Aguas Calientes

Hotel Presidente or Inka Town or Green Nature Standard USD$ 25.00 p/person

Green Nature Superior room US$ 36.00 p/person

Hotel Santuario US$ 49.00 p/person.

Hotel Andina Luxury US$ 46.00 p/person.

Mapi -INKATERRA US$ 90.00 p/person.(Includes Dinner and Breakfast)

Hotel Hatuchay Tower US$115.00 p/person

Hotel INKATERRA US$ 260.00 p/person.(Includes Dinner and Breakfast)

Sumaq Hotel 5 stars US$ 220.00 p/person.(Includes Dinner and Breakfast)

Hotel alongside Machupicchu: Sanctuary Lodge US$ 490.00 p/person.(Includes Dinner and Breakfast)

To guarantee your hotel reservation UP-GRADE,

please include the payment of it in your tour booking deposit, so we can reserve and pay for your hotel in advance. All Hotel policies require full payment of your accommodation 20-45 days prior your reservation date.

==========

IMPORTANT: You must present your passport

with the TAM immigration slip

to all hotel accommodations. The national sales tax (18%) is charged to all Peruvian citizens and foreigners staying 60 consecutive days or more. In case the room is shared by both a taxable and non-taxable guest at the same time, the sales tax will be applied to the whole room. So please take every caution to not loose this piece of paper. You need to bring it to the Cusco office for your check-in.

Many people add on extra nights to this tour to have more free time in Cusco.

Extra night in Hotel Marqueses is $40.00 per person per night based on 2 person occupancy.

If you book 2 extra nights you receive a free upgrade to delux room.
Booking Information
Firstly.-

Before you book your tour we urge you to read all the information, descriptions, general details, booking conditions and tour notes for your trip.

Step 1.- CLICK ON: AVAILABILITY AND BOOKING** (SEE Availability for Incatrail trek permits, is recommended to book 6-3 months before)

**Step 2.- REGISTER your PACKAGE NAME and personal details on the online booking form. Complete other names on Traveling with. You will receive a Reservation Code (eg: 240611001) It is possible to pay for 2 or more person with 1 reservation code.

Step 3.- PAY A BOOKING DEPOSIT

US$ 300.00 per person through Western Union Money Transfer in order to Mr: POMA FLORES Irwin Jesús. (Peru)

Upon transferring the money email us the (MTCN) Money Transfer Number reservation number and amount paid to: office@sastravelperu.com and david@sastravelperu.com to confirm your deposit. We will confirm your reservation on the same day.

PAY YOUR BOOKING DEPOSIT ONLINE.-

with Master Card or Visa: US$ 315.00 per person. (US$ 300.00 include 5% card charge.) If there is troubles paying online please Skype us: sas.travel or sas.travel.info

FINAL PAYMENT:

The remaining balance needs to be paid at your arrival to Cusco in US$ Dollars cash Payments with credit / debit cards are accepted with a commission of 8%, Full payment of Package in advance please contact us 2 weeks before the date of you tour,it will be with 5% extra.

PACKAGE PRICE INCLUDE:

Tourist Buses and De Luxe Expedition train tickets, accommodation in 3 start hotels, excursions with English speaking guides, 24 hours emergency assistance to ensure you have a peace of mind and safe vacation and all in and out transfers to airports, train station or bus terminals. This means when you get off a bus, plane, or train, you will be met by one of our SAS Travel english speaking representatives, who will drive you to your hotel or to your next tour. ( Breakfast in all your Hotels, Meals are included when are indicated)

PRICES DO NOT INCLUDE:

International air fares to Peru, meals other than those specified in your itinerary, personal expenses, personal insurance, and tips. Entrance fees to the archaeological sites in the tours (165 Soles or US$ 65) to pay directly to controllers.
Terms & Conditions
TERMS and CONDITIONS OF AVENTURA MÀGICA and CUSCO 5 DAY -2013

(with short 2 Day Inca Trail tour)

Regarding conditions for this package the main item to understand clearly is the non refundable Inca trail permit so the deposit would be lost if cancellation is made at any time after the inital deposit payment is made and there are further charges if cancellation is made closer to the trek date so these conditions are explained in depth.

CONDITIONS OF THE 2 DAY INCA TRAIL WITH MACHUPICCHU

1.- You must advise SAS Travel of any medical problems or allergies. You need to be in good physical health and if your health is questionable, then you should consult a doctor. If you are over the age of 65, then you will need to present us with a current medical certificate.

2.- You must advise your guide if you wish to leave the group or the camping area for independent walks or sightseeing. If you are experiencing any problems with the service of the guide or tour

please advise the guide in that moment so he can resolve any problems as soon as possible.

3.- You must pay for your tour in full by 12:00 noon, 7-2 days before your departure.

Payment of your balance in the Cusco SAS office is requested in cash US $ is easier but if you choose to pay in soles the rate charged is generally 3.0 soles = US$1 You can withdraw US$ or soles from the many ATM machines. Generally more economic on debit cards.

If a final payment is not made by 12 noon the day before any tour or service such as the Inca trail, the total balance will be charged to the credit card + the 8% commission.

4.- The student US$ 20 discount for use of student cards is regulated by the park itself, not SAS travel. All student ISIC cards are validated by the control of the park and only accepted if you scanned a clear copy of your valid ISIC card through with your deposit at the time of booking and it was confirmed. A Youth Travel card is not accepted by the control.

5.- You must carry your original passport and valid ISIC card (if applicable) on the trail, If you do not take the correct passport as indicated in your permit, the control will annul your permit and refuse you entrance to the trail. If for any reason, you organize a new passport after we have purchased your permits, you must bring the old passport with you, or if this is impossible advise us in writing with a scan of the old passport and your new passport for us to present to the INC with official documentation to avoid problems. Administration charge for this formal change is $15 -20.

6.- Cancelation of trek part of tour incurs a loss of total tour cost...however we can organise an alternative tour to visit Machu Picchu joining your group where you just use train to Aguas Calientes and can rest for a few hours there rather than trekking and you meet up with your group at 5pm on the first day and continue as normal.

Helicopter air lifts if available and medical assistance are at the expense of the passenger.

You can have a document to certify illness and present for your travel insurance.

7.- SAS Travel will take all reasonable care in providing service to our clients to avoid accident, illness, loss of personal property and will only employ suitably qualified staff. We accept responsibility for the actions of our own employees. SAS Travel cannot however be responsible for any action or event that was unforeseeable or unavoidable. We also cannot be responsible for improper acts by clients or other third party. You are totally responsable for your own personal property and rented equipment.

8.- SAS Travel does not take responsibility for additional costs due to unfavorable weather conditions, natural catastrophe, strikes, accidents, illness, injury, loss of personal items, etc. It is the clients responsibility to carry insurance to cover these types of events. We reserve the right to modify or cancel the program due to any of the unforeseen conditions listed above. In extreme cases when " Inca trail to Machupicchu" is declared closed for safety reasons SAS travel can replace your trek with an alternative trek such as 2 day Huchy Qosco trek or if you prefer an alternative tour such as Lake Titicaca package or Jungle trip etc.to give you some of the many options.

HOTEL MARQUESES INFORMATION AND CONDITIONS

The HOTEL MARQUESES is great value in a prime safe location, only 1 and 1/2 blocks from the main plaza with a lovely colonial courtyard and refurbished rooms. It has an amazing history going back 400 years which is great for classic photos! All rooms are equipped with heating, security boxes, cable T.V and private bathrooms .

Includes buffet breakfast and free shuttle transfer to and from the airport. Access to an English speaking staff person 24 hours a day.

Both Delux and Standard Rooms have private bathrooms with 24 hour hot water . Delux rooms have shower and bath and the rooms are very spacious with much more natural lighting and character. They are located in the front courtyard area. For those celebrating special occaisions, (maybe a Honeymoon) reserve "The Suite" - … tastefully furnished spacious rooms !

To recieve your free transfer from the airport please advise us of the full arrival details at least 3 days before arrival. Please send your flight arrival details (TIME / AIRLINE / FLIGHT #:/ DATE) to us once you have confirmed your flight. We need this information at least 3 days in advance. If you have any last minute flight changes ring (84 from Lima ) 264249 or if international use with country code (+51 84) 264249

Please note . Even though there are many people waiting around the airport trying to sell tours or hotels on your arrival…we do not have a Marqueses representative inside the airport except for the SAS transfer driver.

The SAS driver waits for you outside the arrival area with the SAS logo or Marqueses logo on a sign.

Checkout time is 10.00 am but you are welcome to leave luggage in storage for as long as you like!

Breakfast can be served from 05.30am if you indicate the night before.

Reconfirmation of domestic flights is a free service but please give the reception the details of your flight at least 2 days in anticipation so it can be reconfirmed and your shuttle transfer to the airport organised for you. We need your airline flight # and reservation code if you can find it. With Lan Peru flights you can do an online checkin select your seats and print out your boarding pass to allow your transfer to the airport to be organised for only 1 hour in advance. Otherwise with other airlines or without your boarding pass check in for domestic flights is required just under 2 hours before departure so we would need organise the transfer to the airport for around 2 hours before your flight time. Without the information in advance we may not be able to accommodate your transfer to the airport so please ensure you advise reception of your details early in your stay.

If you are feeling exceptionally ill for the altitude or any other health issue we generally contact Cusco Medical Assistance located in Av La Paz phone :224016 y 224178 and they work directly with peoples travel insurance to make things a bit easier.

Please note all rooms in the hotel are considered a smoke free zone. The open Colonial courtyard is the only area which is permitted for smoking to protect the art and historical items of the building.

Please feel free to use the book exchange in the second patio.

If you are unsure of anything that cannot be clarified easily through the hotel,

You can also ask Reception to contact Robyn to assist in English at any time.

FAILURE to contact the hotel at least 72 hours in advance to inform of a cancellation will result in a no show. For bookings in June, July and August cancellations must be confirmed at least 4 days in advance to avoid cancellation fees. (+51 84) 264249

In the case of a booking that reserves more than 3 rooms (ie group) a cancellation must be received by the hotel 5 days in advance to avoid a no show charge.