Very Important:

Rains and Flooding Across Peru

The Government of Peru continues to assess the effects from unseasonably heavy inland rains and associated flooding along the coastal areas of Peru. Rains are expected to continue for few more weeks. The most widespread, severe effects are in the northwest of the country, in the regions of Tumbes, Piura, Lambayeque, and La Libertad.

More concentrated incidents of flooding, mudslides, and inundated roads and bridges have occurred around Lima and the Ica Region. Some roads in the central highlands, especially in the regions of Ancash and Junin, have experienced travel delays and disruptions. Areas in the south of the country around Cusco and Arequipa have been affected less severely by the rains than areas farther north. Our Tours and treks in Cusco have not been affected at all, the trains are running as normal, tours visiting sites and we don´t have delays neither cancelations of our trips.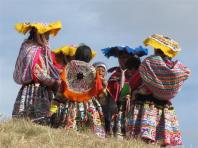 Price Information
US$ 690.00 p/person
(Based on Double / Triple accommodation)
Please Note
USD$ 40.00 Discount with ISIC international student card, Please send us at the time or your booking or childs under 16 y/o.
Single Supplement for solo traveler US$ 100.00 (single room).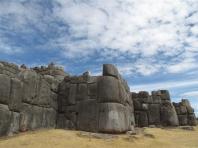 Overview
If you are so unfortunate to have too little time to enjoy majestic Cusco and all it has to offer then don`t despair, you can still see the best of it even if you only have 4 days. Of course we would say you need more time to enjoy and acclimatise but your trek is in the lower altitudes so by ensuring you rest for 2 full hours on arrival to Cusco you should be OK. Please ensure you can take one of the early flights on day 1.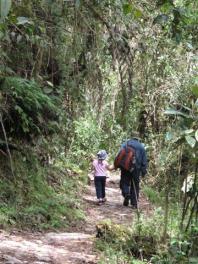 Is it for me?
This hike is accessible for all ages, and doesn't require you to be in top physical shape. Since your one day hike takes you to the town of Aguas Calientes, you will not have to camp, or carry backpacks only your personal day-pack as we will stay in a Hotel.
As your limited time only allows you one extra afternoon before your trek and one morning after visiting the breathtaking Saqysayhuaman is a must and being part of the city tour enables you to see the best of the centre of Cusco in a short time. Enjoy exploring San Blas, a coffee from the balconies over looking the main plaza or the Cusco markets before you board you midday- afternoon flight to Lima. Hiking, guided tours, a little aimless wandering of the cobble stone streets and shopping..what more do you need!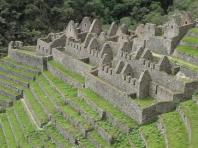 Difficulty
Easy to Moderate hike to Machupicchu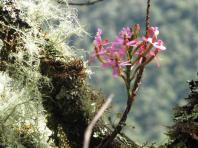 Transport
Tourist bus and train.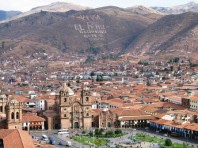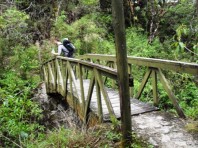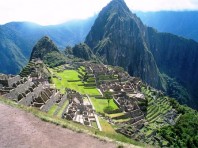 Escapa a la Aventura, Cusco, Short Inca Trail Trek. 4 Day Tour Package. Daily Departures.
Last Minute Information
PERMITS for this short Inca Trail hike

ARE AVAILABLE..!!!

DAILY DEPARTURES !!!

---

HOW TO BOOK.-

(Once you have checked availability for Inca Trail). On the calendar (Leaving Dates) Select the month and click on your preferred leaving date (left side). Fill in your details and group details as requested, you will generate a reservation code. Pay inmediately online on Step 3 with Visa or MC a deposit of US$ 300.00 per person on Step 3. OR pay online through PayPal. Or follow instructions below in

Booking Information.

---

Ticket for HUAYNAPICCHU Mt.-

(Trekkers who would like to walk Huaynapicchu mountain after the guided tour at Machupicchu, must let us know asap and pay a fee... permits are also limited... admission is USD$ 75.00 per person so we can purchase your ticket for the 2nd turn at 11:00 am. (for students with ISIC card USD$40.00 pp).
ITINERARY.-
Day 1: Reception in Cusco Transfer to H Marqueses At 13:30 Cusco City Tour.
Day 2: Short Inca Trail. Train to Km 104. Walk to 6 Hrs Night in A Calientes.
Day 3: Machupicchu guide tour time to explore. Return to Cusco. H Marqueses.
Day 4: Good Bye Cusco Transfer to the Airport.
---
MARQUESES Boutique Hotel: FREE Up-grade to our Deluxe room for early bookings (5-6 months in advance.) Oxygen assistance, Free Internet & WIFI, free bags storage and coca leaf tea.
Program Itinerary
What is Included:
2 Nights in Hotel Marqueses Cusco with Buffet breakfast

Machupicchu, & City Tours with bilingual Official guides

Transfers In and Out from Cusco´s Airport

Tourist Return Train Tickets Included

Permits for Inca trail and Entrance fees for Machupicchu

1 Night Hostal Viajeros or similar in Aguas Calientes

1 Lunch and 1 Dinner included
What is not Included:
Flight Tickets. Lima-Cusco / Cusco Lima

Cusco Tourist Ticket (USD $48 pp

Meals when not indicated

Bus down to Aguas Calientes $12.00

Huayna Picchu Ticket $85 each.
We recommend that you bring:
Original passport

Student card ISIC (if applicable.)

You only need to carry a small day pack for the trek

Water to drink ( 2 liters)

Camera, binoculars

Rain jacket or rain poncho in rainy season -Dec,Jan

Change of weather gear in rainy season -Dec,Jan

Basic toiletries

Hat for the sun

Sunscream with sun protection

Insect repellent for mosquitoes(Malaria or Yellow fever not been reported)

Confortable hiking boots, runners or sturdy shoes

Money in soles or dollars. ATM´s or cash machines and travelers cheques in Aguas Calientes are more expensive to change.
Recommendations
Please Note:

Hostel Viajeros in Aguas Calientes town is not a 3 star hotel but it is clean, safe and comfortable with a friendly and very helpfull staff. They have private Twin, Double and Triple rooms, with small private bathrooms and hot gas water system, it has one of the best locations in town, far enough from the riverside so it is not noisy, being very central at the foot of the bridge, only a few blocks from Train and Bus Station and you don`t have to do anymore long uphill hikes to get to your room! It is about 10 minutes from the hotspring pools. We try to include an economical accommodation option for this tour package to make it accessible for everyone but recommend that if you are wanting better accommodation in Aguas Calientes town to celebrate your accomplishment of the Inca Trail trek or any special date/ tour then please request one of the recommended hotel Upgrades below:

(Alternative accommodation based on double occupancy ).

UP-GRADING

Hotels in Aguas Calientes

Hotel Presidente or Inka Town or Green Nature Standard USD$ 25.00 p/person

Green Nature Superior room US$ 36.00 p/person

Hotel Santuario US$ 49.00 p/person.

Hotel Andina Luxury US$ 46.00 p/person.

Mapi -INKATERRA US$ 90.00 p/person.(Includes Dinner and Breakfast)

Hotel Hatuchay Tower US$115.00 p/person

Hotel INKATERRA US$ 260.00 p/person.(Includes Dinner and Breakfast)

Sumaq Hotel 5 stars US$ 220.00 p/person.(Includes Dinner and Breakfast)

Hotel alongside Machupicchu: Sanctuary Lodge US$ 490.00 p/person.(Includes Dinner and Breakfast)

To guarantee your hotel reservation UP-GRADE,

please include the payment of it in your tour booking deposit, so we can reserve and pay for your hotel in advance. All Hotel policies require full payment of your accommodation 20-45 days prior your reservation date.

==========

IMPORTANT: You must present your passport

with the TAM immigration slip

to all hotel accommodations. The national sales tax (18%) is charged to all Peruvian citizens and foreigners staying 60 consecutive days or more. In case the room is shared by both a taxable and non-taxable guest at the same time, the sales tax will be applied to the whole room. So please take every caution to not loose this piece of paper. You need to bring it to the Cusco office for your check-in.

Many people add on extra nights to this tour to have more free time in Cusco.

Extra night in Hotel Marqueses is $40 per person per night based on 2 person occupancy.

If you book 2 extra nights you receive a free upgrade to delux room.
Booking Information
1.- Once you have provided and registered your details -or group details online and generate a reservation code or purchase number.

2.- Pay a booking deposit online with your reservation code by VISA or Mastercard.- US$ 300.00 per person. (Payments by PayPal will carry a surcharge of 5%.)

3.- Pay a booking deposit with your reservation code or purchase number through Paypal.- US$ 300.00 per person. (Payments by PayPal will carry a surcharge of 6%.) OR

4.- For group bookings (4-5 persons) you can transfer your booking deposit or full payment to our Bank account in Peru or transfer through out Western Union. For more details please e-mail us to: [email protected] or pay online with Visa or MC or thru Paypal as it is indicated above.

---

FINAL PAYMENT:

We require a full payment of your tour transferring 1 month before the day when your tour start OR pay in our office in Cusco 5-3 days before of your departure date in USD$ or Peruvian Soles cash.
Terms & Conditions
SAS Travel Peru wants you to enjoy your holiday of a lifetime with complete success. Please read the following conditions carefully as it is your contract with us. The quote given by us will be valid for 30 days from the date of final quote delivery. This time restriction is given as domestic flight prices, prices of trains / other services and hotels can change at short notice. If you have any questions whatsoever regarding your vacation, the booking procedure or conditions of sale then SAS Travel Peru will be happy to answer them for you.

TRAVEL INSURANCE.-

We strongly recommend that full insurance is taken out, which includes cover, under certain circumstances, against the loss of deposit or cancellation charges. Please note that no reimbursements are given when cancellations occur or for any unused services. Check here travel insurance: http://www.worldnomads.com/

INTERNATIONAL AIR FARES.-

Our prices do not include the international air fares to Latin America (although many inter-country connecting flights may be included, depending on your agreed itinerary), international airport taxes, meals not specified in your itinerary, personal expenses, personal insurance, tips and baggage porterage.

You must present your passport with the TAM immigration slip to any and all hotel accommodations. If you are a Peruvian Resident or hold a "carnet de extranjeria" or your Tam has expired, ie your stay has exceded 60 days…. the 19% tax will have to be charged by the hotel according to the Peruvian government law. So please take every caution to not lose this piece of paper. In Peru Costamar is a good Travel Agency for International and Dometic Flight Tickets.

CANCELATION OF MULTIDAY PACKAGE BY YOU.-

Should the client wish to cancel, cancellation charges will be imposed. These are calculated from the day written notification is received by SAS Travel . The charges are shown below:

1.- Once the tour have been confirmed: retention of your booking deposit USD$ 500.00 each. 59 to 30 days before departure: 75% of total price of the tour package. Less than 30 days: 100% of price of the tour package.

CANCELATION MADE BY CLIENT:

2.- a. Cancelation of tour once a permits has been purchased, hotels booked and you have received a confirmation incurs a loss of booking deposit USD $500.00 per person non-refundable however we can organise an alternative tour to visit Machu Picchu by train with overnight in Aguas Calientes joining your group and completing the tour as normal from here. We can organise an alternative tour to visit Machu Picchu joining your group and utilising your permit, completing the tour as normal from here within this cancellation penalty charge if train tickets are available . The only extra charge is the cost of the train to Aguas Calientes. US$ 80.00

3.- Change of dates is not possible after a permit has been processed. A permit is non-transferable/ nor refundable. The deposit will be forfeited. Please note that we do this because we are prohibited to re-sell your permit after you have cancelled.

4.- If you decide not to go for any reason, or you become ill or injured on the trail and are unable to continue, a guide will be provided to accompany you back to an area with emergency assistance capabilities (Ollantaytambo or Cusco). helicopter air lifts and medical assistance are paid at the expense of the passenger, we recommend to have a Travel Insurance eg: WorldNomade if you fail to complete the tour due to illness we will assist you to meet with your group at Machupicchu to recommence your tour at that point, although there will be no refund from the original payment, we will however, present you with a document to certify illness and which can be used to present to your Travel Insurance company. (Hotel in Aguas Calientes, meals during this time, tour in Machupicchu, bus down to Aguas Calientes and train return to Cusco with your group is provided. Only Train to Aguas Calientes is not included it is USD$ 80.00 per person extra.)

5.- SAS Travel will take all reasonable care in providing service to our clients to avoid accident, illness, loss of personal property and will only employ suitably qualified staff. We accept responsibility for the actions of our own employees. SAS Travel cannot however be responsible for any action or event that was unforeseeable or unavoidable. We also cannot be responsible for improper acts by clients or other third party. You are totally responsable for your own personal property and rented equipment.

6.- SAS Travel does not take responsibility for additional costs due to unfavorable weather conditions, natural catastrophe, strikes, accidents, illness, injury, loss of personal items, etc. It is the clients responsibility to carry insurance to cover these types of events. We reserve the right to modify or cancel the program due to any of the unforeseen conditions listed above.

7.- FINAL PAYMENT: The remaining balance needs to be paid at your arrival to Cusco in US$ Dollars cash (Exchange rate 3.40 Soles for US$1) in our Office.

8.- Final Balance Payments with credit / debit cards need to be made 3 weeks prior to your arrival date and only accepted with the commission of 5% included. You should contact us 2 weeks prior to the tour responding to the email with your confirmation requesting any final items to be added and then we can reconfirm the exact balance to be paid plus the 5% commission. You then can enter the same online system with your reference code and make the balance payment.

I have read and accept the conditions signature.