Very Important:

Rains and Flooding Across Peru

The Government of Peru continues to assess the effects from unseasonably heavy inland rains and associated flooding along the coastal areas of Peru. Rains are expected to continue for few more weeks. The most widespread, severe effects are in the northwest of the country, in the regions of Tumbes, Piura, Lambayeque, and La Libertad.

More concentrated incidents of flooding, mudslides, and inundated roads and bridges have occurred around Lima and the Ica Region. Some roads in the central highlands, especially in the regions of Ancash and Junin, have experienced travel delays and disruptions. Areas in the south of the country around Cusco and Arequipa have been affected less severely by the rains than areas farther north. Our Tours and treks in Cusco, Arequipa, Puno, Nazca, Puerto Maldonado and Manu have not been affected at all, the trains to Machu Picchu are running as normal, tours visiting sites and we don´t have delays neither cancelations of our trips.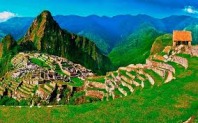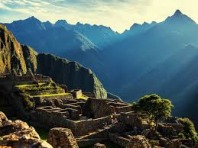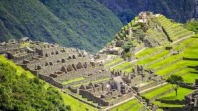 Price Information
US$ 75.00 p/person
(Based on Double / Triple accommodation)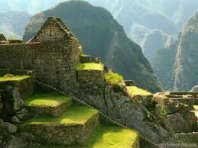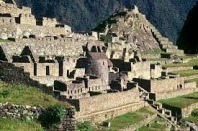 Ticket for Machupicchu 1 Day (6:00am - 17:00)
Last Minute Information
REF: Entrance tickets for Machu Picchu 1 Day (06:am to 17.30 pm)

USD$ 75.00

Adult

USD$ 45.00

Student with ISIC International student card. (You must send us scanned copy of your ISIC student card and present it at the control.)

---

HOW TO BOOK.-

Select on the calendar (left side) your desired date (re-write again the same date in 2nd Option date required). Fill in out with your details, (Fill out details if you are travelling with others). Get a reservation code and pay online with your code. Once we received your payment we will send you a word doc with your ticket.

---

Visiting Macchu Picchu with a guide or without.-

A high percentage of the success of a visit to Macchu Picchu is due to a tour guide who will show you this magical citadel, an expert host in history, archeology and connoisseur of the secrets of this magical citadel. We do recommend this tour:

Sacred Valley Guided Tour, Aguas Calientes, Machupicchu -COMBO Tour 2Day/1Night -Daily Departures!
Special Offer
Machu Picchu... the lost city of the Incas, where the last emperors, priests and priestesses took refuge and where the empire survived for 40 years after the arrival of the Spaniards. Secret and mysterious citadel from the time of Pachacutec Inca Yupanqui (IX-Inca`s Dinasty) emperor, his presumed constructor. Then apparently its existence was even well-known only by the authorities and the priests of the Tawantinsuyo "The four lands of the empire". Machupicchu prodigy of architecture of aesthetic recklessness and by the magestic and harmony of its forms, by the impeccable organization of its terraces, stairs, buildings, patios, passages that are set up in this nest of condors, surrounded by mountains, between the mountain range and the forest like but the extraordinary constructive feat of the pre-Hispanic man.
Please note
REMARKS (Before you travel):

Bring your original passport.(Bring a small daypack)

Machupicchu Sanctuary Park is open from 06:00am till 17:00 pm

First Bus at 05:30 am tickets are available on bus terminal. US$ 12.00 one way. (Best to purchase before to avoid lines to wait)

Last bus to Aguas Calientes is at 17:30 pm.

Lunch in the Hotel nearby the Sanctuary cost US$ 45 pp (Bring water to drink and pack lunch).
Booking Information
HOW TO BOOK and PAY.-

Choose on the Calendar the date of your preference (Leaving Dates, left side.) Select the month and click on your interested tour date the fill it out with your personal details, then below fill out details of your group in Traveling with, once you have finalized you will receive an email with a reservation code (Purchase number) to pay online a deposit with Visa or MC on Step 3.

Please add 5% card fee.

--

1.-

Tickets are availability Daily,

Select the date of your interest (write the same date when 2nd option is required) register and provide your details -or group details online and generate a reservation code or purchase number.

2.- Pay online for your ticekts with your reservation code or purchase number with VISA or Mastercard (Payments by PayPal will carry a surcharge of 5%.)

3.- Pay a booking deposit with your reservation code or purchase number through Paypal.- (Payments by PayPal will carry a surcharge of 6%.) OR

4.- Make a transfer through Western Union (No commission). For more details please e-mail us to: [email protected]

---

Once we receive your reservation and payment we will purchase your tickets and we will send you to your email in a word document. Make a copy and present with your passport once you are at the checking point at Machu Picchu.