Very Important:

Rains and Flooding Across Peru

The Government of Peru continues to assess the effects from unseasonably heavy inland rains and associated flooding along the coastal areas of Peru. Rains are expected to continue for few more weeks. The most widespread, severe effects are in the northwest of the country, in the regions of Tumbes, Piura, Lambayeque, and La Libertad.

More concentrated incidents of flooding, mudslides, and inundated roads and bridges have occurred around Lima and the Ica Region. Some roads in the central highlands, especially in the regions of Ancash and Junin, have experienced travel delays and disruptions. Areas in the south of the country around Cusco and Arequipa have been affected less severely by the rains than areas farther north. Our Tours and treks in Cusco have not been affected at all, the trains are running as normal, tours visiting sites and we don´t have delays neither cancelations of our trips.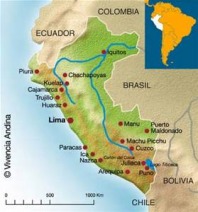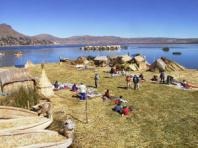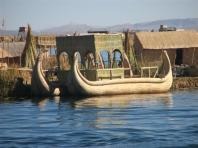 Price Information
US$ 270.00 p/person
(Based on Double / Triple accommodation)
Please Note
Single supplement is additional $35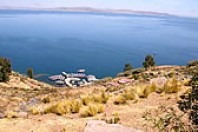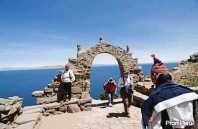 Titikaca Lake Island Tour -Puno 3Days/2Nights from Cusco.
Program Itinerary
What is Included:
Day 1.- Transfer at 06:20 am from your Hotel to the Inka Express Bus terminal in Cusco.

Bus ticket with Inka Express bus to Puno (Lunch included, vegetarian option) 25 Soles entrance fee cost to ruins on route not included (Optional to visit. not mandatory).

Transfer to the Hotel Qalasaya from Bus arrival terminal.

Accommodation in Hotel Qalasaya, (Double rooms) Breakfast included. Dinner not Included.

Day 2 .- Transfer to the lake port, Motor boat group tour to reach these islands in the remote and enigmatic Titikaca Lake, guided visit to the Island Uros,Taquile and Amantani, activities in the islands, staying in locals lodging, Dinner with music.

Day 3.- Morning guided visit of the Amantan Islandi. After lunch return to Puno by 5:00 pm, return to the Hotel where you can collect your luggage.

Transfer to Bus station

Bus from Puno leave at 9:00 pm arriving to Cusco at 04.00 am (end of our service.)

(Take a taxi for 10 Soles to your Hotel).
What is not Included:
Entrance to 3 tour sites on Day 1st (28 Soles pp (Optional).

Dinner on Day 1 or Day 3,

Extra snacks / drinkable water not included.

Hotel in Cusco.

Single supplement is additional $35
Frequently Asked Questions
Booking Information
We require a booking deposit of USD$100.00 per person (non refundable permits fee).

1.-Transfering through Western Union.- USD$ 100.00 per person in order to Mr: Irwin POMA FLORES (Peru).

Upon transferring the money email us the Money Transfer Number (MTCN) information to: [email protected] and [email protected]

2.- Pay ONLINE with Master Card or Visa card, we require a deposit of USD$ 105.00 per person (USD$100 plus 5% card chage) For group of 2 or more person together best to pay with one (Reservation Code) so we can guarantee your permits and tour in the same group. Use a Resevation code you have generated. (We recommend to pay with MC due often difficulties using Visa card.) Click: http://www.sastravelperu.com/bookings/confirm.php Step 3.- To pay ONLINE (Visa card holders need to be affiliated to Visa Verified, when your payment with VISA became Denied,Non Authentciated or failed please contact us urgently by phone or Skype sas.travel.info (Norman or David) or sas.travel (Robyn).

3.- Booking ONLINE or sending your details by E-MAIL and Pay your deposit by phone or SKYPE with Visa Card, Master Card, American Express cards. (Skype: sas.travel or sas.travel.info )

* Once you have paid your booking deposit if you don\\\\\\\\\\\\\\\'t receive your confirmation by email within 24 Hrs PLEASE resend us the copy of your booking deposit to: [email protected] and [email protected] and you will receive a confirmation shortly.

==========================================================================

FINAL PAYMENT.- You can pay the balance of the trek at our offices in Cusco (minimum of 5-2 days before trek departure). Payment can be made in cash US$ or local currency Soles (2.90 soles for 1 US$ Dollar) You can withdraw cash in either US$ from one of the many ATM machines in Cusco (Visa, Master Card, etc). Prior to departing for Peru it is advisable to inform your bank that you are coming to Peru, so that you do not experience any problems with your credit/bank cards whilst abroad. Remember that the limit that you can withdraw each day in Peru may be less than your normal limit at home. There is an 5% charge if you want to pay with cards (Visa, Master Card,American Express.)
Terms & Conditions
SAS TRAVEL CONDITIONS OF THE LAKE TITICACA TOUR PACKAGE

1. You must pay for your tour in full 7- 2 days before your departure.

2. Cost of tour is based on double occupancy. Single supplement is $ 70.00

3. Payment of your balance in the Cusco SAS office must be in US$ cash or soles. If you choose to pay by credit card with the 5% surcharge this must be done at least 2 weeks in advance.

You can withdraw US$ or soles from the many ATM machines. Generally more economic on debit cards.

if you choose to use credit debit card in the Cusco office the surcharge will be a higher 8% fee.

4. If a final payment is not made by 12 noon the day before any tour or service such as the Inca trail, the total balance will be charged to the credit card + the 8% commission.

5. Change of dates up to 1 month before departure is possible if there is availablity in the bus and accomodation for an alternative date but if this change is requested less than 3 weeks before the tour an administration charge of $10 per person would need to be paid.

6. Cancelation of tour before bookings and tickets finalised incurrs only 10% fee in high season this is generally before 1 month in advance of departure.

Cancelation of tour within 1 month to 7 days before departure incurs a loss of 20% of total tour cost

Cancelation of tour within 10 days - 1day before departure incurs a loss of 50% of total tour cost,

Cancelation of tour within 1day of departure incurs a loss of 80% of total tour cost, but you are provided with discounted accomodation in Cusco at Hotel Marqueses to assist as we assume cancelation at this stage is due to illness.

7. In the case of Cancelation you are provided with a document to certify illness and present for your travel insurance claim.